Global award for international student satisfaction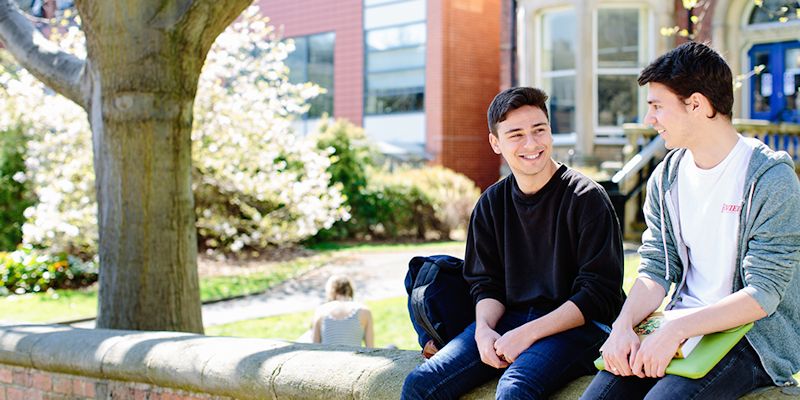 The University of Leeds has won a StudyPortals Award for Excellent International Student Satisfaction 2016.
Based on reviews left on the student experience website stexx.eu, international students from all over the world rated the University with a score of over nine out of ten.
This was the highest ranking for a UK university, equal to five other UK institutions.
The award follows recent success in the National Student Survey in which the University achieved a score of 90% for student satisfaction.
Last week Leeds was named University of the Year 2017 by The Times and The Sunday Times Good University Guide.
A University of Leeds student commented on the StudyPortals website:
"Educating myself at Leeds s enabled me to broaden my horizon. It gave me the opportunity to exchange my knowledge with foreign people, cultures and religions and made me more receptive with the notion of difference."
Professor Hai-Sui Yu, Pro-Vice-Chancellor: International said: "Here at Leeds, student satisfaction is a core priority, which is why this award is so important to us. We want students to have a great experience with us"
Professor Yu continued: "We are a truly global university with nearly 8000 students from 147 countries studying with us at Leeds. As the University's first Pro-Vice-Chancellor: International, I want to continue our excellent work in global engagement, encouraging talented students from all over the world to live and study in this dynamic city."
The StudyPortals International Student Satisfaction Awards 2016 are based on nearly 16,000 comments by international students. These reviews provide insights into universities' performance from a student perspective.
Edwin van Rest, CEO of StudyPortals said: "With a record number of students choosing to study abroad this year, it's becoming increasingly important that universities focus even more on making sure that students have the best possible experience.
"They are more critical about where they would like to get their degree from, and the experience of other peers plays an important role in this decision.
"In the long term, university reputation is no longer enough to attract the best talent, and students expect their universities to also offer a good service level, a strong international community, promising careers perspectives and a return on their education investment."
Further information
University press office 0113 343 4031 or pressoffice@leeds.ac.uk