University of Leeds Council approves £96m investment in Engineering and Physical Sciences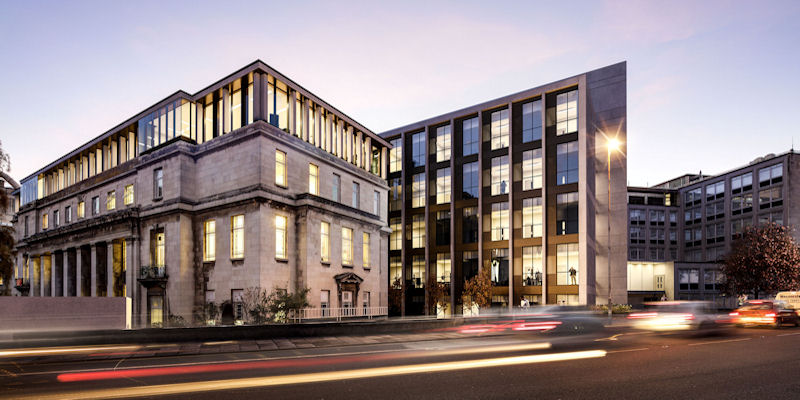 The University of Leeds' Council has given the seal of approval to the proposed plans to create an international Centre for Engineering and Physical Sciences on the north eastern part of campus. 
The £96m project is set to position the University as a world leading research platform and is the largest, single-project investment ever to have been made on the University campus.
It is proposed that the new Centre will bring together schools in the Faculty of Engineering, with those in Physical Sciences, involving the relocation of the Schools of Computing and Physics and Astronomy. This will help to foster a culture of inter-disciplinary working in the development of novel materials to address 21st Century challenges in many areas, including energy efficient computing, telecommunications, sustainable magnetic materials, sensors for use in biological systems and extreme or remote environments, pharmaceutical formulations, 'smart foods' and medical technologies.
The facility will include first-class laboratory and specialised teaching spaces, enabling cutting-edge research, and outstanding student experience, whilst enhancing the University's research power and strengthening collaboration with industry.
Dennis Hopper, Director of Facilities Management, said "This investment is a substantial part of the University's £520m campus development plan and will help to secure our ambition to be one of the UK's top ten research universities. The development will provide impetus and academic acceleration in our Engineering and Physical Sciences disciplines. It's also great news for the Leeds City Region, with the investment further strengthening the University's ability to attract major research funding with a consequential impact on the Leeds City Region economy."
Professor Lisa Roberts, Deputy Vice-Chancellor: Research and Innovation, said: "The University already has a strong, global reputation for its pioneering science and engineering research, but currently some disciplines that are, and should be, working together are spread across campus. This investment is about creating a modern, highly flexible space to bring teams and facilities together in a single location to support, stimulate and inspire interdisciplinary approaches to tackling big research questions."
The next stages of the project involve presenting the plans to the Leeds City Council Planning Committee later this year. A site survey will be conducted with a view to tendering the demolition works contract ahead of a start on site in early 2017. Full project completion is scheduled for 2020.

For more information on the project and to sign up to regular updates visit http://campusdevelopments.leeds.ac.uk/