Success at the Field Robotics Challenge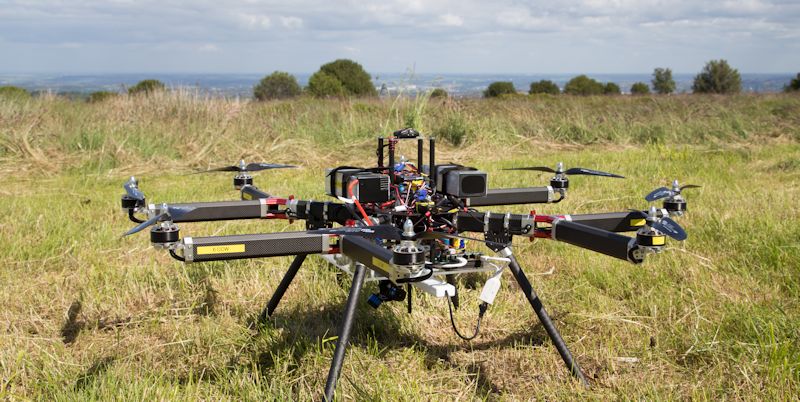 Two of our PhD researchers were part of teams who came first and second place in a robotics challenge run as part of the UK's first Robotics Week.
Jawad Tayyub and Muhannad Al Omari, two PhD researchers in the School of Computing, took part in the Field Robotics Challenge 2016. The event which was designed to bring together young researchers and developers working in robotics and agri-tech, took place during UK Robotics Week in the Peak District on the 26th-27th June 2016.
As part of the competition, teams were asked to develop software to control, as well as collect and process data from, air and ground robots provided by the organisers. Tasks included high- and low- level surveying by fixed- and rotary-wing unmanned aerial systems, and ground-based sampling and intervention by wheeled rovers. This was was meant to reflected an agricultural scenario, played out on real world and on challenging terrain.
UK Robotics Week
UK Robotics Week took place from 25 June – 1 July 2016 and was launched by the Engineering and Physical Sciences Research Council with the aim of promoting greater understanding of robotic research and construction and inspiring school-aged engineers to understand the scope of the field and to consider degrees or jobs in the sector.
(image courtesy of University of Sheffield)