Next generation technologies for incontinence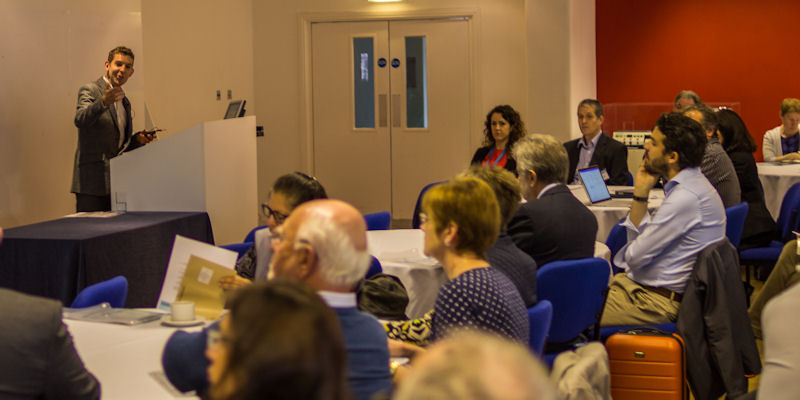 Technologies that could offer a step change in treatment or management of incontinence were the focus of the latest symposium run by the IMPRESS network.
IMPRESS (Incontinence Management and Prevention through Engineering and Sciences) is a multidisciplinary network of academics, healthcare professionals, industry representatives, charity partners, patients and carers whose remit is to facilitate research in new technologies for incontinence.
The symposium, which took place to coincide with World Continence Week, attracted delegates from industry, academia and clinical practice as well as patients, keen to find out what the future may hold in this relatively unexplored field of research.
Delegates discussed a range of technologies including a multiple sensing device for pelvic floor therapy, stretchable electronics for bladder repair, smart coatings for catheters, tissue engineering for bladder reconstruction and biomaterials for anal sphincter repair.
Dr Peter Culmer, IMPRESS principal investigator at the University of Leeds, gave the welcome talk and Professor Alan Cottenden, the esteemed incontinence researcher and director of the Continence and Skin Technology Group at University College London gave the keynote address.
Dr Peter Culmer, said: "There was a really broad range of talks, showing how technologies from many different disciplines can and are being applied to this important challenge. With plenty of opportunities for networking as well, we hope the day inspired new ideas and we look forward to receiving interesting applications to our next round of funding."