The Faculty of Engineering wins national award for health and safety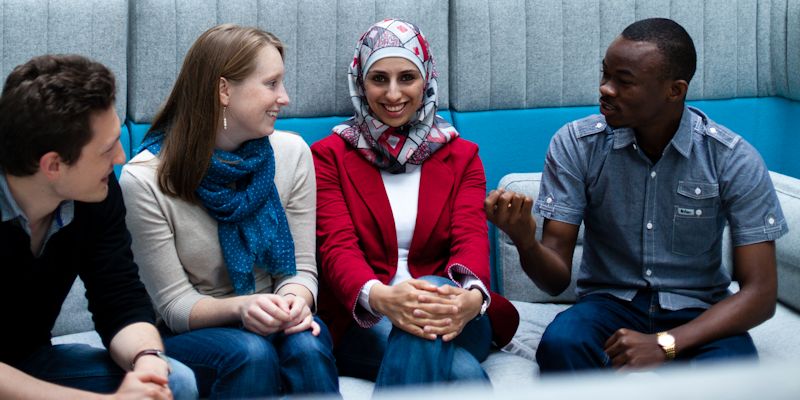 The Faculty of Engineering was commended for outstanding performance in health and safety in the annual sector awards run by the Royal Society for the Prevention of Accidents (RoSPA)
Runner up in the Education & Training Services sector, this award is testament to our commitment to building and maintaining healthy and safe working practices across the faculty.
Each year, the sector awards are presented to companies or organisations for the most outstanding performance in health and safety within a particular industry or sector. Judges consider overarching occupational health and safety management systems, including practices such as leadership and workforce involvement. Entrants must be able to demonstrate a robust and high quality safety management system together with a minimum of four years' consistently excellent or continuously improving health and safety performance.
Kevin Meloy, Health and Safety Manager in the Faculty of Engineering said:
"This award recognises the Faculty of Engineering outstanding performance and the commitment of its leaders, staff and students who have all contributed into making Engineering being a safe place to work and study. This Faculty has established robust systems which helps us to ensure legal compliance, continually improve the control of risk, and foster 'best practice' in health and safety and positive cultural change.
"I believe that this prestigious award and the 18001 accreditation which the Faculty Of Engineering achieved 3 years ago is a demonstration of our commitment to excellence and that we care about Health and Safety and when managed correctly it isn't an obstacle but an enabler which lead to improved quality and reputational positioning with direct relevance to students and parents, securing research funding, working in partnership with others, and international collaboration."
We will be presented with the award during a ceremony on September 15, 2016.
For more information about the RoSPA Awards visit www.rospa.com/awards