Engineering students begin Alberta internship programme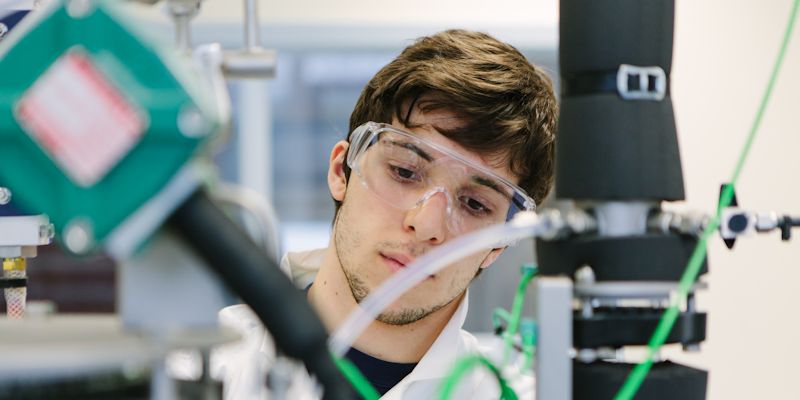 Undergraduate students from the Faculty of Engineering are travelling to Alberta, Canada this summer to take part in an innovative new research internship programme between the two universities.
Thomas Griffiths, Akhila Kadgathur Jayaram and Nouf Zaghloul, from the School of Chemical and Process Engineering, will spend up to 12 weeks in Canada to complete research projects. It's a fantastic opportunity for them to gain hands-on practical research knowledge as well as experiencing life in another country. Two further students from the Faculty of Environment will also be heading to Alberta.
As a result of the exchange, academic staff in the Faculty are also supervising six Alberta students' projects. Dr Jon Summers, Dr Richard Barker, Dr Thibaut Charpentier and Professor Timothy Cockerill are currently supervising students from May to August.
The University of Alberta Research Experience (UARE) is a research internship programme allowing top senior undergraduate students from key partner universities to conduct research under the supervision of faculty members who are experts in their field. Students gain hands-on, practical research experience in their academic discipline and receive a stipend of $5,000 CAD.
List of students projects
Thomas Griffiths - Thermal convection and heat transfer in porous media
Akhila Kadgathur Jayaram - Complex Microfluidics for Health and Environmental Applications
Nouf Zaghloul - Materials for Sensing, Biosensing, and Controlled/Triggered Drug Delivery