Athena SWAN Silver Success for the Faculty of Engineering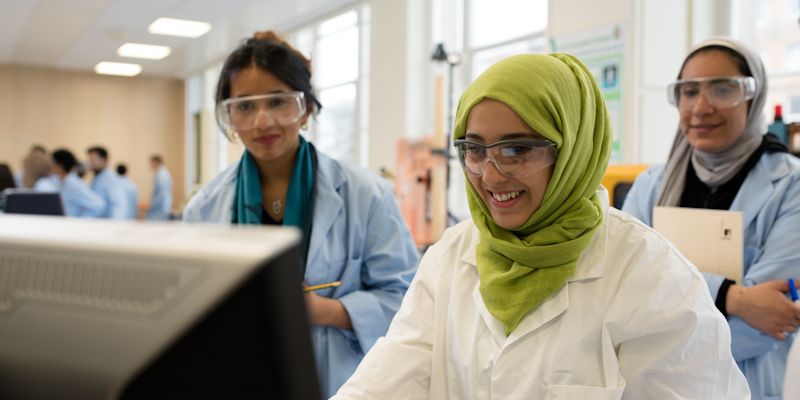 The Faculty of Engineering has received a prestigious Athena SWAN Silver Award from the Equality Challenge Unit, the national body that promotes equality in the higher education sector.
The Silver Award is given in recognition of the strong and continued commitment to gender equality in the Faculty and reflects the significant progress made over the past five years.
The award represents the combined efforts of all five schools in the Faculty and has been awarded only two and a half years after achieving the first stage Bronze award. The Silver Award demonstrates that the Faculty has taken positive actions to ensure that policies, processes and ethos all promote an equal and inclusive environment for work and study. Over 20% of staff and students in the faculty are female, and over the past five years our actions have resulted in positive changes in a number of areas including:
A significant increase in the proportion of female MSc and PhD students in the faculty; almost 30% of our PhD students are female
The number of female Professors has increased from 5 (8%) to 11 (16%), which is well above the national average
We have female staff in senior management positions and have female representation on every significant decision making committee in the faculty
We have launched a successful student led Womens Engineering Society.
The Faculty of Engineering first committed to the principles of the Athena SWAN charter in 2010. The successful award submission was led by the Faculty Self-Assessment Team (SAT), a group of 18 staff and students from across all five schools chaired by Professor Cath Noakes. This group have worked with staff and students across the Faculty to monitor gender balance, review policies and support a wide range of initiatives to promote equality.
Professor Peter Jimack, Dean of Faculty of Engineering said:
"I am delighted that the Faculty has received this recognition for the outstanding work that we have done, and are continuing to undertake, in promoting the equality and diversity agenda in Engineering. I am proud of the diverse and dynamic range of staff and students that make up the Faculty of Engineering and we arecommitted to ensure that Engineering is seen as an attractive career option for all. This award is an important further step for us along this path."