Need for speed: Johnny Mowlem visits our Formula Student racing team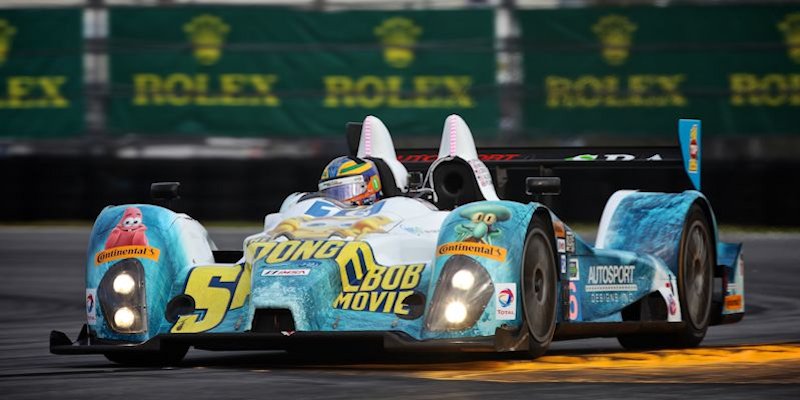 World renowned sports car driver and former student of the University of Leeds, Johnny Mowlem, will visit the Leeds Formula Student Racing team on Wednesday 25 November. 
The championship sports car racer, who graduated in 1988 from the University of Leeds, will return this Wednesday for a campus visit. During his visit, he will be meeting the Formula Student team for a short presentation. The Formula Student team will also provide a small tour of the F15 and F16 race cars used in the IMechE Formula Student Competition at Silverstone.
Whether inside a racing car or out of it, World Sportscar driver Johnny Mowlem lives life in the fast lane. Johnny is ranked amongst the top professional sports car drivers in the world, has competed ten times at the Le Mans 24 race and is a two time British Champion and 2013 European Le Mans champion. He also won the Daytona 24 hours and Sebring 12 hours and has earned podiums in virtually all of the world's major sports car races.
In 2015, he has been competing in the Prototype Challenge class of the North American Endurance Championship, setting the Daytona 24 pole position and finishing second in the race. He also runs his own Driving Academy, working with both corporate clients and aspiring professionals to improve their skills on the track.