Leeds engineering professor honoured with Underground station on Icons Tube Map
The Royal Academy of Engineering (RAEng) has helped develop a tube map to celebrate the achievements of engineers – including a leading academic at the University.
To celebrate National Engineering Day (1 November), RAEng worked with Transport for London (TfL) to place Professor Catherine Noakes among 274 engineers on the Engineering Icons Tube Map, which has renamed traditional London Underground lines and stations to recognise the diverse talent of those involved in multiple disciplines of the practice.
Professor Noakes' name replaces Leyton station on the Central Line. This network has been repurposed to recognise engineers for their work in Life and Health, and sees her placed alongside the likes of Dame Jo da Silva, Robert Langer Jr, and none other than Harry Beck – the designer of the first-ever London Underground map.
The Engineering Icons Tube Map completes Professor Noakes' entry with two symbols next to her name: a RAEng logo representing her Fellow status with the organisation, and a medal-style cross recognising her OBE – an honour she received for services to the COVID-19 response.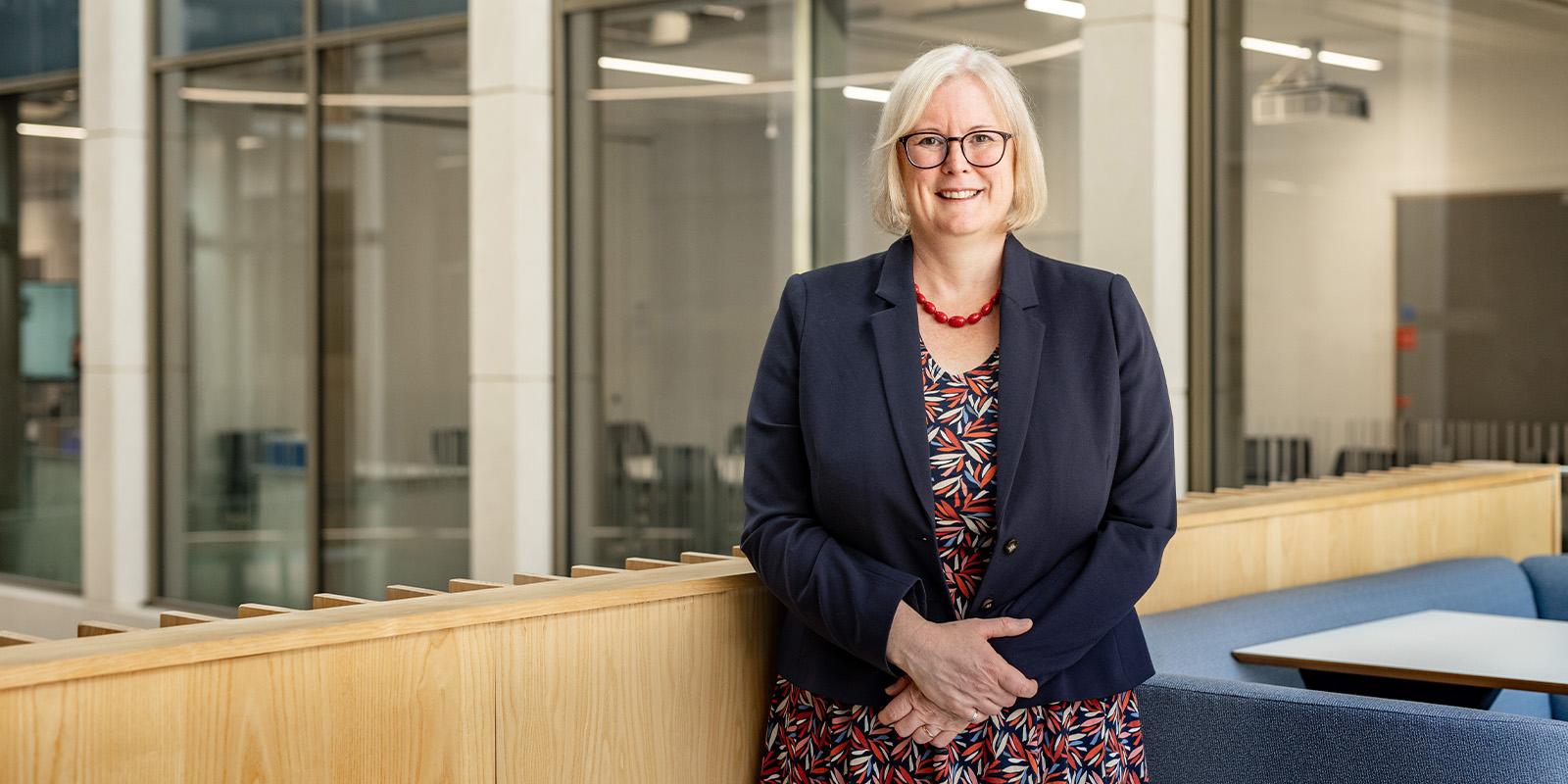 Professor Cath Noakes
Speaking of her recognition by the RAEng, Professor Noakes said: "I'm excited to be included on this map – it's a fun way to showcase the diversity and variety of engineers and their expertise across the UK."
Professor Noakes isn't the only familiar Leeds name on the map. If you were to start your journey at Catherine Noakes, travel south to change for the Military and Defence Line at Sir Anthony Finkelstein, then switch at David Waboso for eastbound services on the Infrastructure or Energy and Power lines, you'd find yourself at John Smeaton.
This year, the University proudly announced its official partnership with Smeaton300 to commemorate the 300th birthday of John Smeaton, known as the father of civil engineering. Smeaton was born in Leeds in 1724 and dedicated his life to developing tools and innovations for the betterment of society, leaving an incredible legacy in infrastructure design, specifically bridges, canals, harbours, and lighthouses.
Further information