Leeds research fellow joins Climate Change Committee on prestigious assignment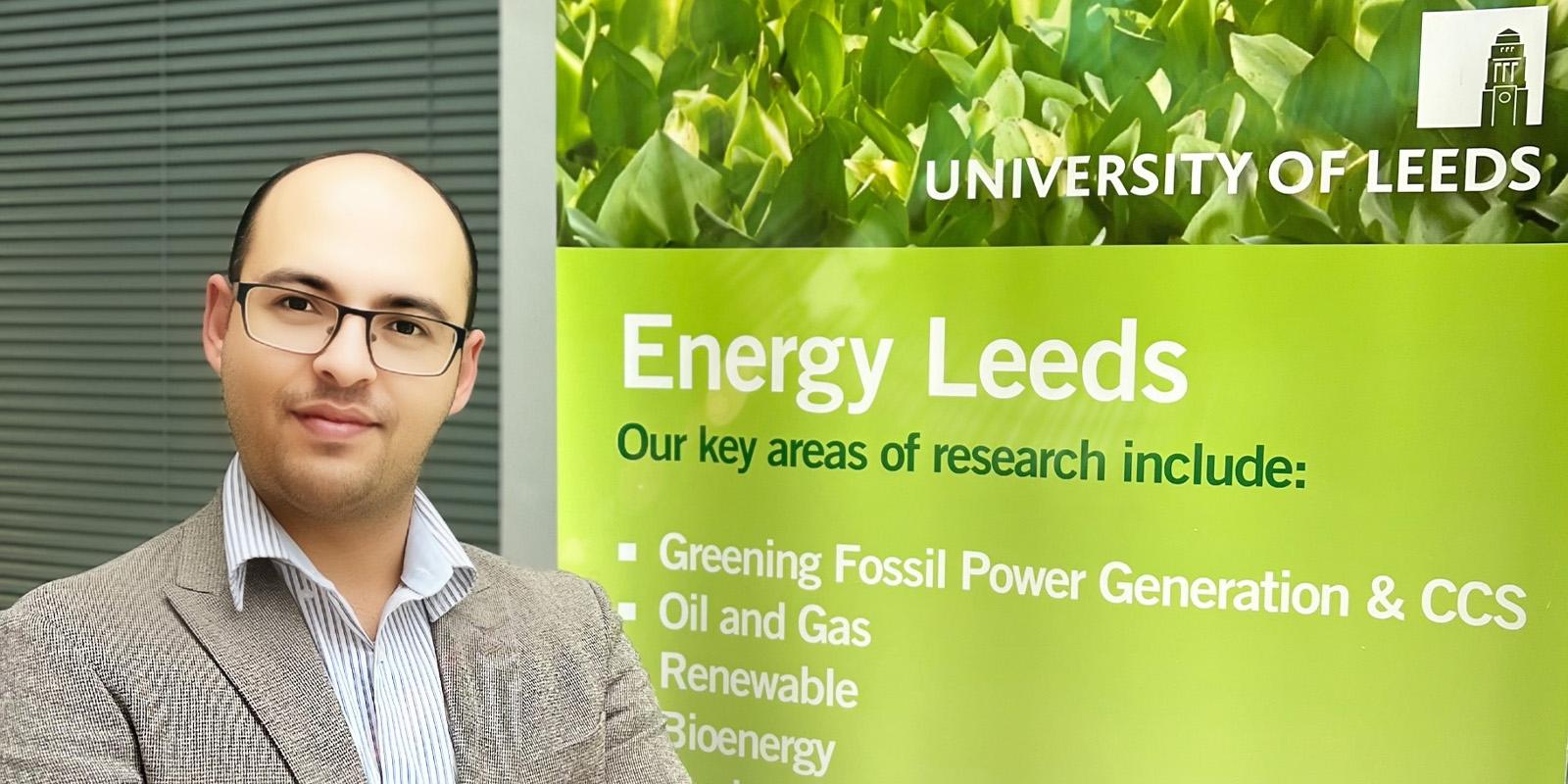 A member of the Faculty of Engineering and Physical Sciences has received funding to assist the UK government in its quest to meet net-zero targets.
Dr Ahmed Gailani, a Research Fellow in industrial decarbonisation at the School of Chemical and Process Engineering, was handpicked to work with the Climate Change Committee (CCC) to develop a framework that assesses opportunities for industrial decarbonisation across the country.
This critical plan assesses the emission contributions of businesses during the Seventh Carbon Budget – a period that takes the UK into the early 2040s.
Dr Gailani will review and update decarbonisation scenarios created for the Sixth Carbon Budget (2033-2037), while considering the future impact of relevant technologies, economic and fiscal circumstances, and international affairs that the CCC must carefully model before it makes its next recommendations for carbon budgets under the Climate Change Act in 2025.
The secondment will be funded by the Industrial Decarbonisation Research and Innovation Centre (IDRIC), with time contribution from the UK Energy Research Centre (UKERC) until February 2024. He will be embedded into the CCC's industry team, contributing widely to the scope of the Seventh Carbon Budget research programme.
Speaking of his new role, Dr Gailani said: "I'm honoured to be seconded to the CCC, and I hope to help it achieve its goal of finding key opportunities to speed up the pace of progress towards meeting our net-zero targets.
"I look forward to developing accurate techniques to understand how we can decarbonise the UK industry, in an organisation that is committed to fostering an environment where people like me can flourish and succeed."
Further information