Dr Anne Velenturf awarded prestigious Poul la Cour Award 2021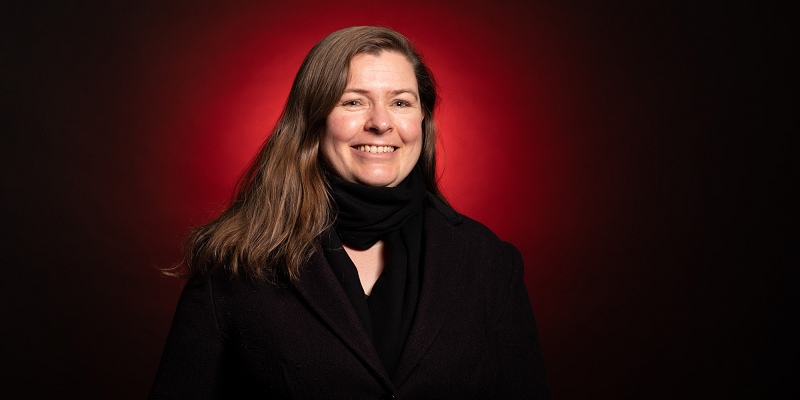 The Poul la Cour Award is organised in cooperation with WindEurope and The Poul la Cour Fonden in Denmark.
It is awarded to a person who has through her/his work contributed to a lasting improvement in the development and utilisation of wind power and is named after Poul La Cour – a Danish physicist, meteorologist, inventor and folk high school teacher. Today la Cour is especially recognised for his early work on wind power, both experimental work on aerodynamics and practical implementation of wind power plants. The prize has been awarded 15 times since 1992.
An appointed selection committee, comprising science and industry representatives of the wind power sector in Europe, chose Dr Anne Velenturf, Research Impact Fellow in the School of Civil Engineering, as the winner from a shortlist of ten nominated candidates.
Dr Velenturf's work demonstrated that circular economy was not being integrated into the wind sector. A sustainable circular economy includes the minimising of resource use, extending the lifetime of products and components through measures such as reuse, repair and remanufacture, before eventually recycling materials. The lack of a circular economy approach was leading the wind sector towards significant sustainability problems relating to resource use, decommissioning and waste management.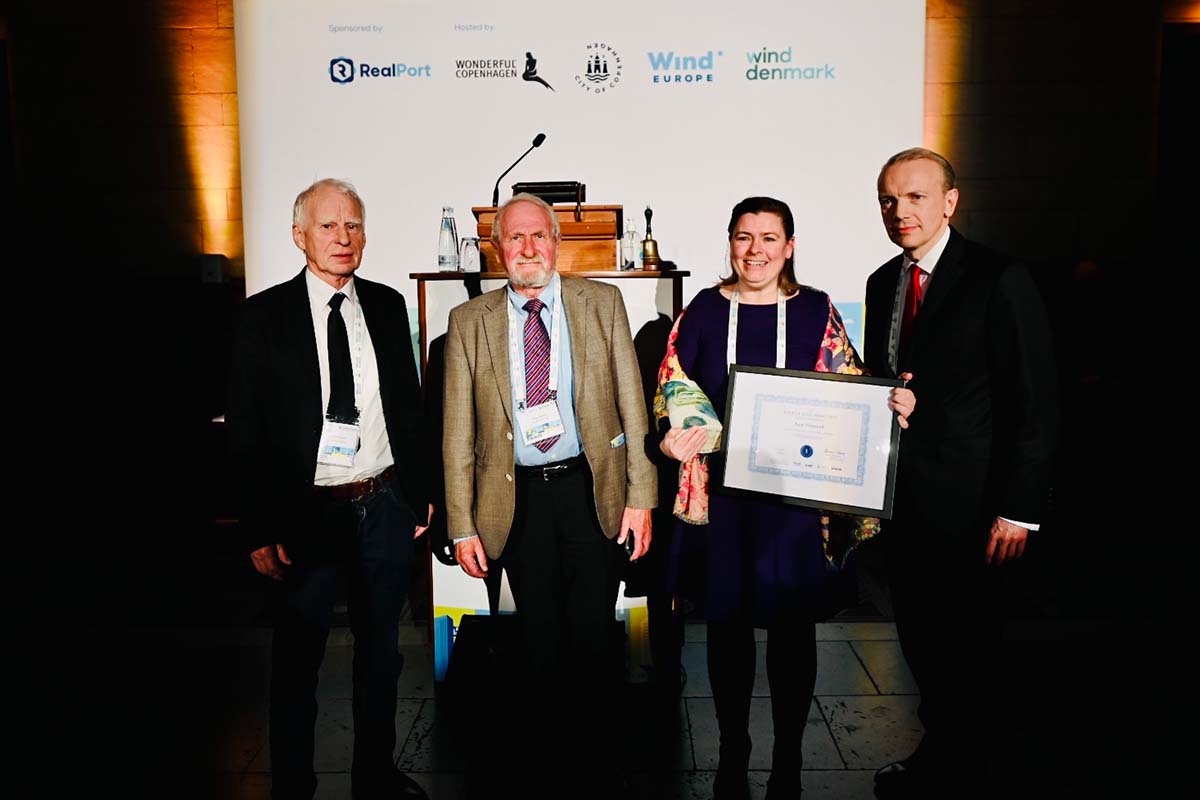 Dr Velenturf and Dr Paul Jensen noted in 2017 that the end of use supply chain for wind infrastructure was underdeveloped. Turbine blades pose a particular challenge with many ending up in landfill, and a Bloomberg article in 2020 confirming this issue led to widespread public outcry.
Decommissioning costs for offshore wind are likely 4-10 times higher than anticipated in decommissioning programmes. While this presents a challenge to the wind industry and a financial risk to governments, University of Leeds research also demonstrated that energy infrastructure decommissioning is likely to become a new global multi-billion industry from which several UK regions can economically benefit.
As part of a 2020 project co-funded by EPSRC, the Offshore Renewable Energy Catapult, the Department for International Trade (DIT) and the University of Leeds, Dr Velenturf co-produced a framework for sustainable circularity for offshore wind consisting of 18 circular economy strategies throughout the lifecycle of wind energy infrastructure. A baseline of current progress towards the strategies was carried out demonstrating that, aside from repair and maintenance, circular economy is still in the early stages.
Dr Velenturf's research reached thousands of stakeholders, sparking a new way of working based on the critical idea that circular economy is about much more than recycling. It should be considered proactively from the design phase onwards. Improving durability, for example, could improve sustainability performance by up to 25 times more compared to recycling.
I have very much enjoyed working with the wind industry since 2017 and am amazed about the speed at which circular economy approaches are starting to be picked up.
The benefits of a circular economy for offshore wind can include improved sustainability performance, mitigation of resource security and waste issues, lower decommissioning costs, diversification of business activities throughout the lifecycle of a wind farm, more local content in the supply chain, and the creation of ca. 20,000 additional jobs in the UK.
WindEurope Deputy CEO Malgosia Bartosik said: "Anne Velenturf's research will have a great impact on the sustainability and circularity of the wind industry. Congratulations on your good work and for the well-deserved award. It is great to see the award going to a young female scientist. Countless women play active and key roles in our industry. It is important this is recognised and the participation of women in our industry is facilitated."
The Poul la Cour Foundation's Chairman Bjarke Thomassen said: "The expansion of the selection criteria has led to a larger spread in the candidates' subject area compared to before. The election of Anne Velenturf has shown that in these new subject areas there are highly qualified people with an invaluable knowledge for the future development of the wind turbine industry. Many congratulations to Anne Velenturf."
Dr Velenturf said: "It's such an honour to receive this award. I was so surprised. I am hugely grateful to those who nominated me and the awarding panel. Thank you very much! I have very much enjoyed working with the wind industry since 2017 and am amazed about the speed at which circular economy approaches are starting to be picked up.
"For the sustainable upscaling of wind energy infrastructure, it is essential to consider circular economy proactively from the design stage onwards."
The award was presented to Dr Velenturf in a ceremony at Copenhagen City Hall, as part of the Wind Europe – Electric City 2021 conference.