Lucie the robot visits UK Robotics Week showcase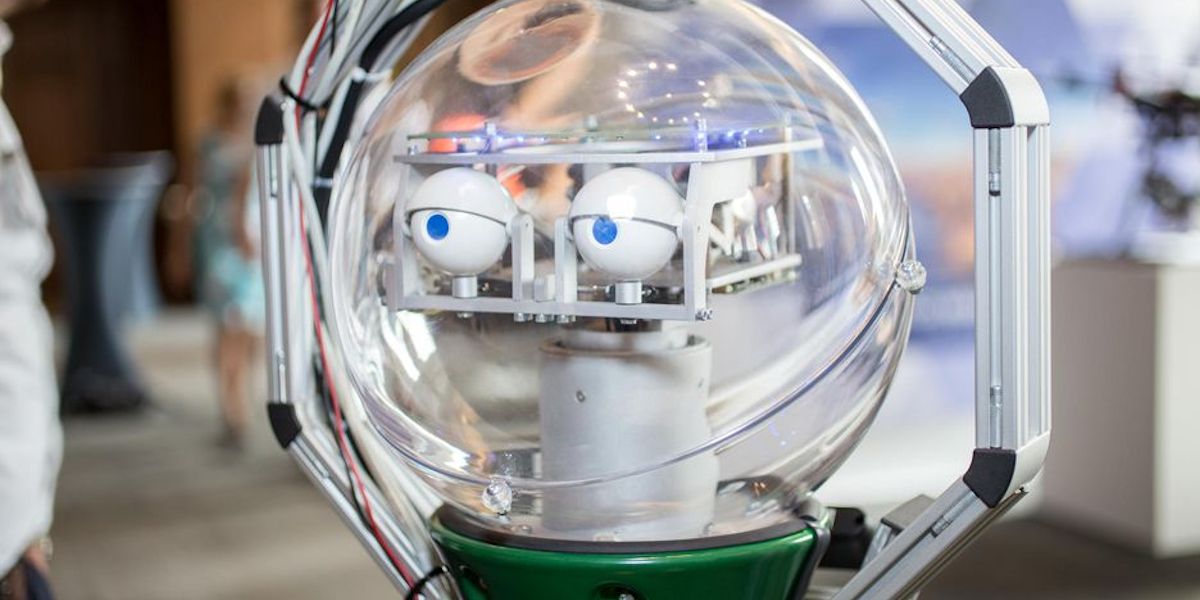 Lucie the robot has attended the IET (Institute of Engineering and Technology) in London as part of UK Robotics Week 2017.
The School of Computing's robot, Lucie Strands, was demonstrated in the IET exhibition showcase event in London, which marked the end of the 2017 UK Robotics Week.
Lucie showed off some of the robotic technologies, developed in the EU-funded STRANDS project, at the event on 30 June. Several hundred people attended the event, and many asked Lucie to tweet pictures of themselves.
The full-day programme included panel discussions, exhibitions, and talks by world-renowned experts in science and technology, including Professor David Hogg, School of Computing.
It also included exciting demonstrations of cutting-edge robotics technology, including Lucie, jointly presented by the Universities of Leeds and Birmingham.
Further information
Contact Prof A G Cohn, School of Computing, University of Leeds.
e: a.g.cohn@leeds.ac.uk
t: 0113 343 5482
Tweet Lucie Strands: @LucieStrands
Find out more about the EPSRC National Facility for Innovative Robotics Systems (Robotics at Leeds).