Setting a challenge for building simulation developers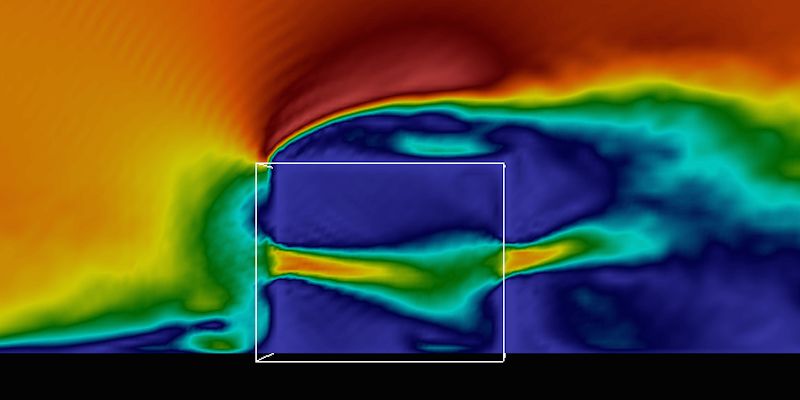 Dr Simon Rees has recently published an editorial that asks whether industry can do a better job of predicting the energy and environmental performance of buildings.
The editorial by Dr Simon Rees is entitled 'Closing the performance gap through better building physics', and it appeared in the Journal Building Services Engineering Research and Technology. The article highlights some of the possible causes of what has become known as the 'performance gap' whereby buildings do not perform, in practice, as they do when they are analysed using computer simulation. Results of such calculations form the basis of the Energy Performance Certificates that are becoming familiar to house buyers and commercial building developers and owners.
The article highlights the fact that, although simulation software has advanced in recent decades, the underlying models of the building physics have advanced little. Some of the new generation of computer modelling techniques that have been developed in the Faculty of Engineering offer promising new ways that modelling methods can be both improved and made more efficient. These include accelerated methods for calculating room ventilation conditions and efficient methods for calculating ground heat transfer.
About Building Service Engineering Research and Technology
Building Services Engineering Research & Technology is one of the foremost, international peer reviewed journals that publishes the highest quality original research relevant to today's built environment. Published in conjunction with the Chartered Institution of Building Services Engineers (CIBSE), this international journal reports on the latest research in the field including the topics: indoor air quality; building acoustics; electrical services; energy demands; heating, ventilation and air conditioning (HVAC); vertical transport; water supply and sanitation. Dr Rees is chair of the editorial board of this journal.
About CIBSE
CIBSE members design, install, operate, maintain and refurbish the energy using systems installed in buildings, and also make a significant contribution to the thermal design of building envelopes. CIBSE is a professional body that exists to 'support the science, art, and practice of building services engineering, by providing our members and the public with first class information'.