Electronic and Electrical Engineering joins NXP University Programme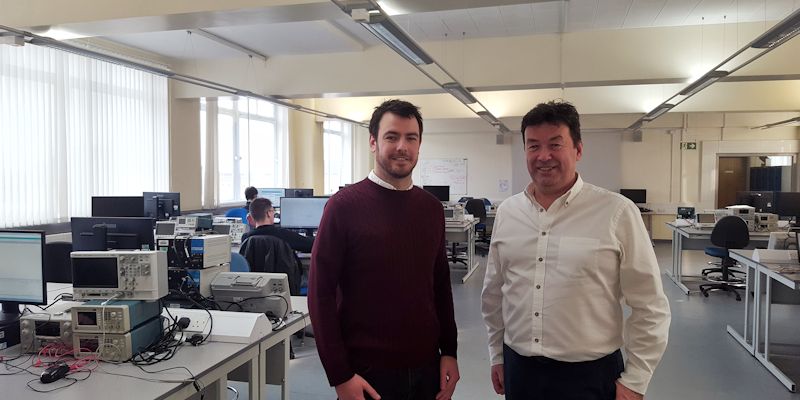 The School of Electronic and Electrical Engineering has formed a partnership with Semiconductor Manufacturing giant NXP, creating opportunities for students to develop their practical experience.
NXP will have input to the courses within the School in terms of learning materials, guest lectures, lab sponsorship and graduation prizes.
As part of the programme, NXP are sponsoring the new Electronic Systems Laboratory, which was opened at the start of the Academic year. The laboratory is used by both undergraduate and masters students and has PCs with industry-standard development tools and test and measurement equipment enabling students to develop and debug embedded systems projects.
Development boards with state-of-the-art NXP microcontrollers are used in teaching laboratories giving students hands-on experience of using devices used in real-life automotive applications.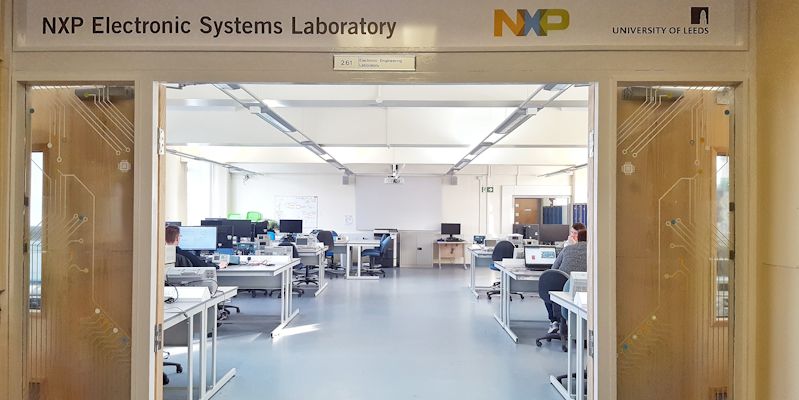 The new Electronic Systems Laboratory is sponsored by NXP as part of the program
Craig Evans, Teaching Fellow at Leeds who is heavily involved in the partnership said "We are delighted to be a part of the NXP University Programme. NXP are a world-leading company in embedded systems and automotive electronics and we are extremely grateful for their input to our courses in terms of learning materials, guest lectures, lab sponsorship and graduation prizes.
"Getting input from engineers working on real-life applications for real-life products adds another dimension to our teaching and better helps our students put the theory they learn into context. We are hosting the UK qualifying heats for the NXP EMEA Cup in 2017 (a student race car competition) and look forward to building our relationship further in terms of student placements."
Derek Beattie, Principle Engineer in Automotive Systems Engineering at NXP said "It is a great pleasure for NXP to support the new Electronics Systems Laboratory at the University of Leeds and to be invited to provide input to the associated teaching materials. The new lab will enable students to work with some of NXP's industry leading microcontroller products and we look forward to providing additional support as the teaching modules develop in future.
"It was also excellent to see teams from Leeds participating in the NXP Cup in 2016 and we are extremely grateful for the offer of hosting the 2017 event at the University in March."
About NXP
NXP Semiconductors enables secure connections and infrastructure for a smarter world, advancing solutions that make lives easier, better and safer. As the world leader in secure connectivity solutions for embedded applications, NXP is driving innovation in the secure connected vehicle, end-to-end security & privacy and smart connected solutions markets.