Leeds engineering team win second international award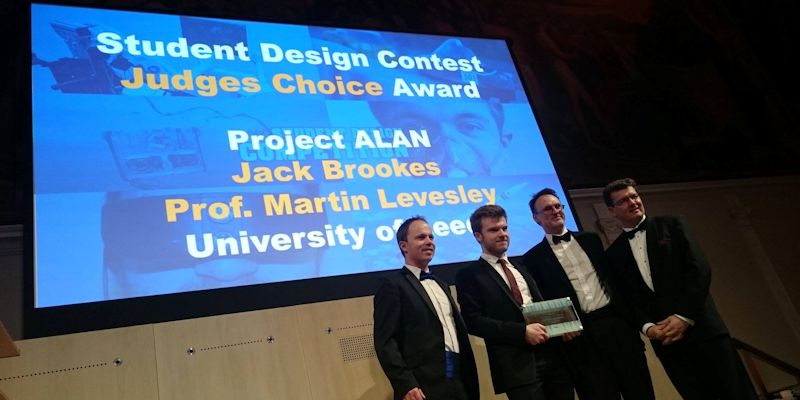 A team of students from the Faculty of Engineering have have won the Judges Student Design Award at the National Instruments Engineering Impact Awards for Northern Europe.
It is the second international award for Project ALAN, which was developed by a multidisciplinary team of students from the Faculty of Engineering. Earlier this year the project beat universities from around the world to win the National Instruments Global Student Design Contest.
The Advanced upper-Limb Autonomous Neuro-rehabilitation (ALAN) device offers the concept of robotics-enabled remote physiotherapy, a way for stroke patients to practice physical therapy without the presence of a therapist, allowing patients to practice more and to recover faster.
Project ALAN has been supported by donations to the Footsteps Fund by alumni and friends of the University of Leeds.
To find out more about Project ALAN, visit their project submission webpage.