Strengthening links with leading Chinese universities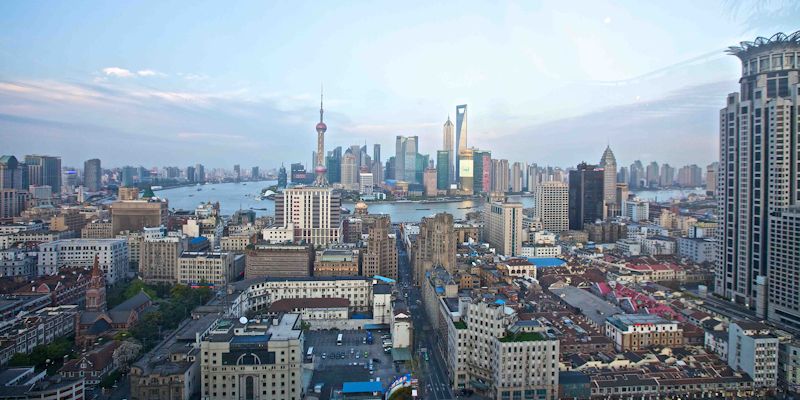 Strengthened relationships and shared approaches to global challenges between top universities in the UK and China are the focus of high-level meetings in Shanghai this week.
The University of Leeds' Pro-Vice-Chancellor: International, Professor Hai-Sui Yu, who is visiting Shanghai, Hangzhou and Beijing, has played a key role in facilitating the series of meetings being spearheaded by the Russell Group of research-intensive institutions and its counterpart, the China 9 group.
They will discuss how best to foster excellence in research, innovation and higher education and consider the benefits of, and opportunities for, collaboration between universities including Leeds and other Russell Group members and Chinese universities.
Following formal discussions they will sign a Joint Russell Group–China 9 statement on:
Exploring ways to deepen engagement and strengthen existing relationships

Sharing information and approaches to addressing complex global challenges

Considering opportunities to further facilitate the exchange of ideas and knowledge
Professor Yu, who is also professor of Geotechnical Engineering in the Faculty of Engineering, said: "Leeds is a global university and our relationship with China and its leading institutions will be an important factor in our continued success.
"By combining our approaches to the most complex global issues, our academics can make a significant contribution to the world we all inhabit."
In addition, he will explain the University's approach to research and teaching and supporting international students. Describing how China-UK research collaborations can benefit both parties and encouraging international collaboration will also form part of the series of meetings.
Professor Yu said: "Leeds is a global university and our relationship with China and its leading institutions will be an important factor in our continued success."
Professor Yu will meet and discuss possible new research and teaching partnerships with the Presidents of Shanghai Jiaotong University, Zhejiang University, Zhejiang University of Technology in Hangzhou, and the University of International Business and Economics (UIBE) in Beijing.
He will highlight the successes of the Business Confucius Institute based within Leeds University Business School, which promotes understanding of Chinese culture and the teaching of Mandarin in the UK. Its role is to support regional businesses which intend to invest in China.
The Faculty of Engineering at Leeds has recently welcomed the first intake of students to its joint school with Southwest Jiaotong University in Chengdu, China, providing a new route for Chinese students to study an English curriculum. The school launched in September with nearly 200 students and is also likely to form part of the conversations.
The summer saw a hugely successful international project to commemorate 400 years since the death of Shakespeare and his Chinese counterpart Tang Xianzu.
After rehearsing their respective adaptations of Tang and Shakespeare plays on opposite sides of the world, students from the University of Leeds and UIBE came together in Leeds to present A Midsummer Night's DREAMING Under the Southern Bough.
They performed in front of the Chinese Ambassador to the UK, His Excellence Liu Xiaoming, before taking the production to the Edinburgh Festival Fringe and major cities in China.
Professor Sir David Greenaway, Chair of the Russell Group and Vice-Chancellor of the University of Nottingham, said: "Our universities are international institutions that thrive on their academic links around the world.
"They recognise that big scientific, economic and social challenges will only be solved when the best minds work together through global research collaboration."
As well as Leeds, other UK universities taking part in the mission include Birmingham, York, University College London, Bristol, Manchester and Newcastle.
The China 9 group are Fudan University, Harbin Institute of Technology, Nanjing University, Peking University, Shanghai Jiao Tong University, Tsinghua University, University of Science and Technology of China, Xi'an Jiaotong University and Zhejiang University.
Further information:
The image above shows the Shanghai skyline.
More information about being an international student in Leeds can be found here.
Journalists requiring more details should contact Peter Le Riche in the University of Leeds press office on 0113 34 32049 or via email on p.leriche@leeds.ac.uk