Energy from Biomass Combustion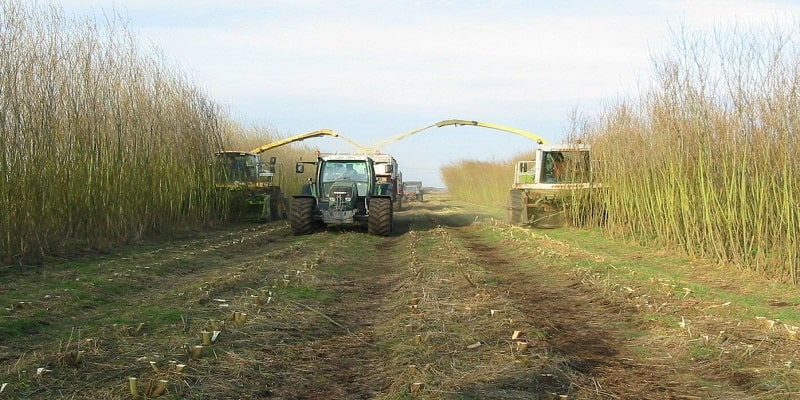 Start date: 12 January 2021
End date: 14 January 2021
Duration: Three days
Fees: £925 or £360 for any one day
Venue: Weetwood Hall Estate, Leeds
---
enquire
About the course
Biomass is a key element in government plans to increase renewable energy sources and reduce greenhouse gases. Bioenergy has environmental and economic impacts, and is unique as a renewable fuel since it can contribute to all three energy sectors – electricity, heat and transport fuels.
In the UK, imported white wood pellets are a major fuel, but energy crops, such as short rotation willow coppice and miscanthus as well as forestry residues, agricultural residue and waste woods, all find use in the production of electricity and heat.
What will I learn?
This course will provide you with a comprehensive overview of the status and developments in energy delivery from biomass combustion. The focus will mainly be on biomass for electricity and heat. This course looks at fuel supply options and the emissions and plant performance implications. The use of biomass for energy production has several associated technical, environmental and socioeconomic challenges. Some of these, particularly the technical challenges, will be addressed in this course.
How will I benefit?
The course will give you a sound understanding of the fundamentals and practicalities of:
the basics of solid biomass combustion

dedicated biomass installations

solid biomass for electricity generation

biogas and landfill gas for process heat and power generation

sustainability of biomass supply chains
Who should attend?
This course will be of particular interest to you if you're:
a process engineer or chemist new to the bioenergy field

a regional developer wanting to obtain a technical perspective on bioenergy

an energy and environmental manager interested in using bioenergy

a process heat system designer interested in biomass as a heat source.
Programme
Day 1:
Basics of solid biomass combustion

Solid biomass sustainability

Introduction to biomass, bioenergy and combustion

Combustion and emissions
Day 2:
Combustion and emissions continued

Biomass Installations - industry perspective

Challenges in combustion
Day 3:
Biogas

Biomethane - gas to grid

The highs and lows of renewable energy
Speakers
Click the programme button above to see all confirmed academic and guest industry speakers on the course.
Course director:
Professor Jenny Jones
Director, Centre for Doctoral Training in Bioenergy
Fee information
£925 full 3 day course
£360 for any one day
Fees are VAT exempt
Fees include:
cost of tuition

course materials

lunches and light refreshments
View our terms and conditions
Venue details
The course will take place at Weetwood Hall Estate, which is situated to the north of Leeds at the junction of the A660 Leeds - Skipton road and the A6120 Outer Ring Road.​​
Weetwood Hall Estate
Otley Road
Leeds
West Yorkshire
LS16 5PS
UK
Accommodation
Accommodation
If you require accommodation, and wish to stay at the course venue Weetwood Hall Estate, please contact Emma Barker E: reservations@weetwood.co.uk / T: 0113 230 6000 quoting 'CPD' and the 'Energy from Biomass' course.
The following rates are for a superior double room and include VAT:
Monday/Tuesday/Wednesday evening, bed and breakfast £88.
Please book your accommodation at least two weeks before the course commences to guarantee rates and availability. A list of alternative hotels is available on request.
What our delegates say
"A great overview of the entire biomass industry for people at all levels"
"Excellent overview of biomass, from supply chain to domestic market to power generation and industrial heating"
"An excellent insight into the world of biomass and biomass combustion. Excellent technical content would recommend to any future delegates".
Contact us
Harriet Wills – Course Coordinator
CPD Conference and Events Unit
Faculty of Engineering and Physical Sciences
University of Leeds,
Leeds
LS2 9JT
T: 0113 343 2494
Accreditation
This course has been developed in conjunction with SUPERGEN Bioenergy Hub and the EPSRC Leeds Centre for Doctoral Training in Bioenergy. The SUPERGEN team at Leeds is based within the Energy Research Institute (ERI), which is the largest academic research establishment in the UK focused on energy and resources research and development.