Robotics at Leeds PGR Conference
Date: Friday 21 September 2018, 9:00 – 17:00
Location: Engineering Building
Cost: Free
Robotics at Leeds invite you to attend their very first PGR Conference, including guest speakers from universities such as Imperial College London and the University of Lincoln.
Robotics at Leeds are driving innovation in robotics and autonomous systems, leveraging a network of more than 100 researchers across multiple disciplines with a shared interest in robotics and artificial intelligence. Leeds is an outstanding environment to advance robotics science and make a concrete impact on society thanks to the unique breadth of capabilities and resources available on campus.
The conference is open to University of Leeds Academics, Research Fellows and Post-Graduate Researchers. Register your attendance here.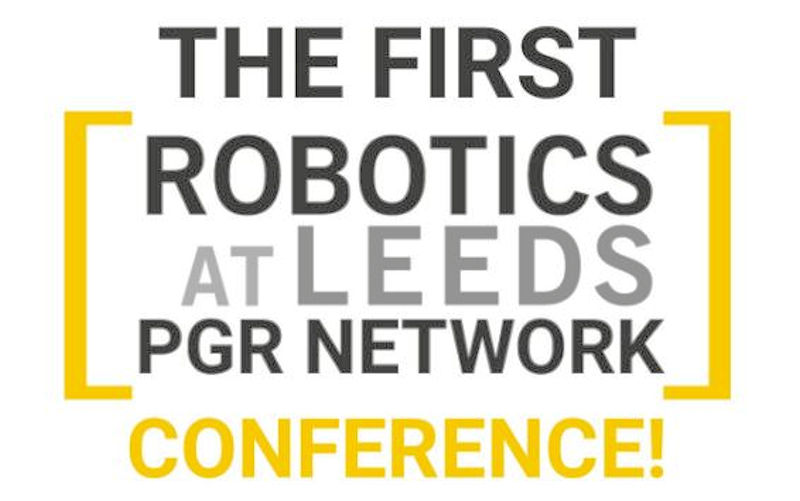 Event details
The themes for the day are as follows with a keynote speaker for each topic:
Artificial Intelligence / Robot Manipulation
Medical Robotics
Field Robotics
General Robotics
Lunch and refreshments will also be provided.
Further information
Please register your interest for this event by the end of the day on Tuesday 11 September, for catering purposes.
PhD students are encouraged to submit a short abstract via email by the end of the day on Tuesday 11 September.
Find out more about Robotics at Leeds by visitng their website.