Royce materials accelerator forum 2018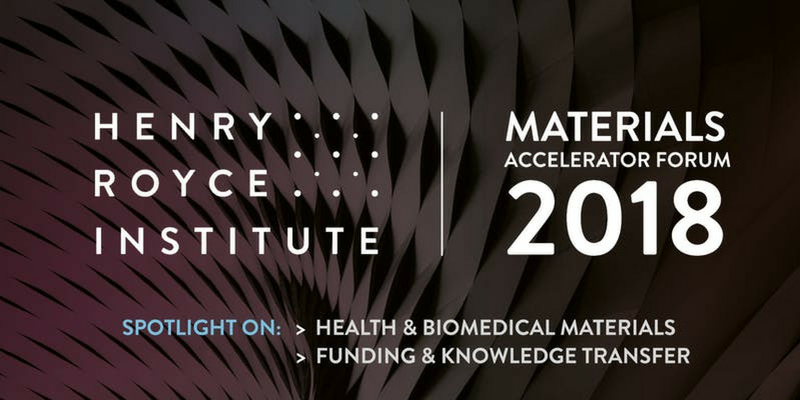 Date: Tuesday 13 November 2018, 9:30 – 17:00
Location: Electronic and Electrical Engineering
Cost: Free
We're pleased to be a founding member of the Royce Institute and encourage businesses to attend this forum that will focus on facilities, support and funding available to SMEs to innovate and grow.
Join The Royce and a community of materials innovators, to build your network and find out how to access funding and support.
The Royce works to accelerate the commercialisation of advanced materials, by directly supporting startups, spin-outs, SMEs and large corporates, with advice, expertise and facilities access.
Timetable for the day
09.30 – 10.10 Registration, Refreshments & Networking
10.15 – 10.30 Welcome – 'The Royce as an accelerator'
10.30 – 12.00 Plenary session
12.00 – 12.50 Lunch and networking
13.15 – 15.05 Parallel sessions :
Sector focus: Health and Biomedical
Funding and knowledge transfer
15.30 – 16.00 Closing plenary session – next steps
16.00 – 17.00 Drinks reception
What can I expect?
An overview of support available through the Royce for business innovation and growth
Information on future funding opportunities and how to apply
Success stories from established and growing materials-focused startups
One-to-one sessions to understand opportunities within Royce
Insights on the materials research and development landscapes, and opportunities for business
Who can attend?
SMEs, startups and spin-outs that:
Gain advantage from advanced materials
Apply materials science in the health or biomedical sector