Our facilities in the School of Electronic and Engineering will equip you with hands-on experience and a solid understanding of how to use industry-recognised facilities. This means you can confidently take the next steps in industry or further study when you graduate.
Purpose-built teaching laboratories
Throughout your degree, you'll have access to excellent teaching facilities, including electronics laboratories and teaching space, supplemented by extensive computing equipment. Undergraduate and Masters students will access:
Modern electronics laboratories have state-of-the art equipment, including the latest digital oscilloscopes and waveform generators
specialist manufacturing and prototyping equipment including laser cutting and additive manufacturing (3D printing) machines
electronics laboratories designed to support projects related to microwave, communications and power applications.
Take a virtual 360 tour of the Electronic and Electrical Engineering Foyer.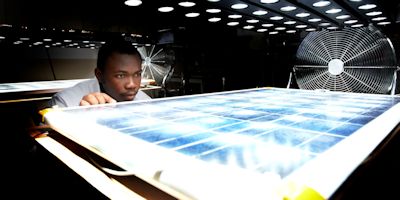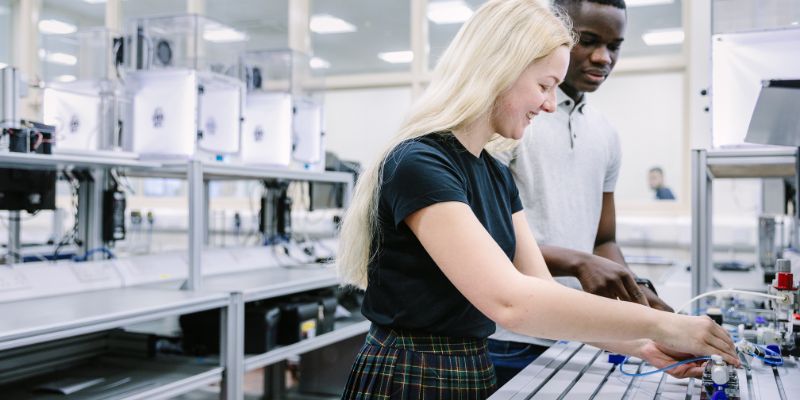 Robotics and mechatronics
Our robotics innovation laboratory provides an experimental project space for undergraduates in years 3 and 4 and Masters students on Electronic and Electrical Engineering and Mechatronics and Robotics courses. You'll undertake projects involving swarm robotics using drones, soft robotics, and self-driving vehicles in this space.
We also have an industrial robotics facility with ABB robots, as used throughout industry for automated assembly. This facility has several Quanser kits, which are designed for modern engineering education and academic research, including:
Aero 2 aerospace laboratory experiment, designed for teaching controls and aerospace concepts
the QArm robotic manipulator, which assists in teaching the design of robotic systems
the QUBE™-Servo 2, a servomotor laboratory experiment designed for teaching mechatronics and control concepts.
Take a virtual 360 tour of the S C Loh Robotics Innovation Laboratory and the Mechanical Engineering Prototyping Workshop, used by Mechatronics and Robotics students.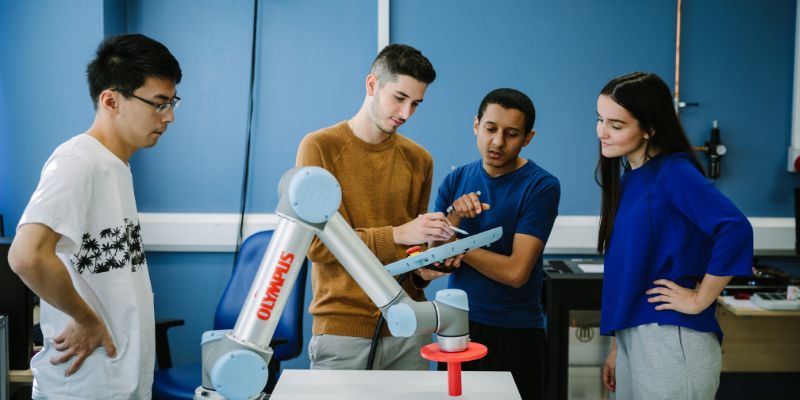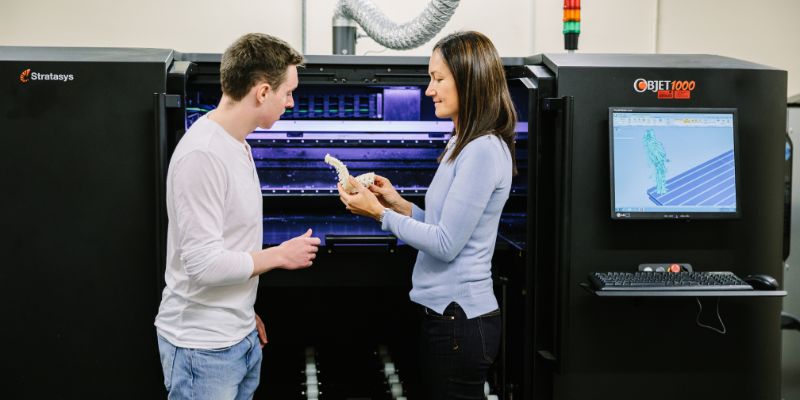 Ultrasound and embedded systems
Our ultrasound laboratory is used for building highly customised ultrasound, capable of transferring several DVDs worth of information per second. You'll undertake ultrasound project work on instrumentation and imaging systems.
Our embedded systems laboratory is sponsored by ARM, as part of the ARM University Programme. This programme enables educational use of ARM technology, providing a variety of teaching materials, hardware platforms, software development tools, IP and other resources for educators, researchers and students.
Our NXP Electronics Project Laboratory is equipped with a vast range of industry-standard software. You will access this laboratory to work on your undergraduate final year project or Masters level project, involving both hardware and software design, specialised in varied fields including medical robotics, embedded systems, laser optics and renewable energy.
Take a virtual 360 tour of the NXP Electronics Project Laboratory.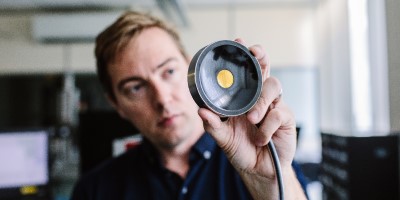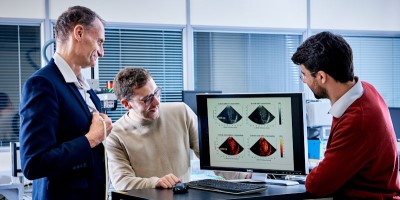 Lecture theatres that optimise your learning
You'll learn through a combination of taught and practical sessions, with access to the following facilities:
Two large and accessible modern lecture theatres
Multiple seminar rooms for teaching smaller classes and undertaking group meetings
Latest audio-visual technology and presentation equipment
Open-plan lecture theatres where seating can be rearranged for different activities like problem-based tutorials, working in teams and design space
Study spaces on each floor of the School
Lecture capture recording that enables you to watch presentations back after they have happened.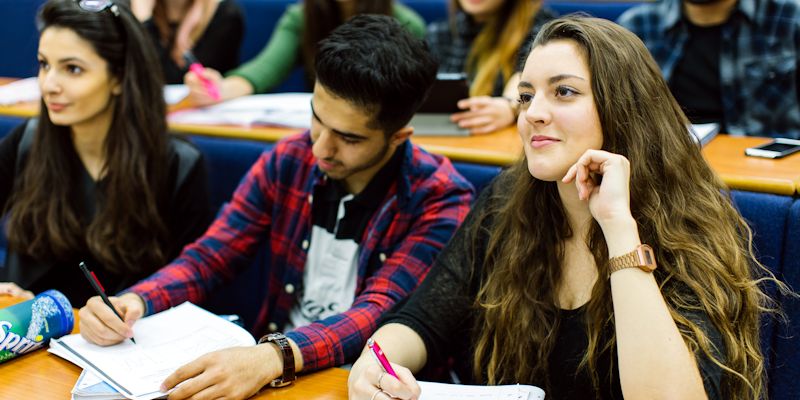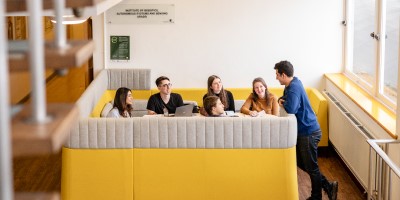 Study facilities that support your work
From 24-hour computer clusters, libraries and silent study areas when you need to finish an assignment without interruptions to interactive spaces, cafes and group rooms for collaborative project work — there's always somewhere to go on campus to suit your study preference.