Meet our programme managers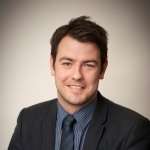 My modules tend to be project-based. Rather than relying on the more traditional lectures and exams, it is much more practical.
More
Mechatronics and Robotics has been one of the most popular programmes and graduates are in high demand in the industry. Your study in this programme will offer you an opportunity to develop and broaden your professional career.
More