Kavandeep Sandhu
Course: Mechatronics and Robotics MEng, BEng
Year of graduation: Current
Kavandeep Sandhu is a current undergraduate student studying Mechatronics and Robotics MEng, BEng at the University of Leeds.
Studying at Leeds
Be ready to learn and to work hard and to innovate.
Kavandeep chose to study at Leeds because of its location alongside its renowned academic reputation. She was particularly enthralled after hearing Professor Ian Robertson speak at an Open Day, where he described the world as being on the "cusp of a technological revolution". Likewise, Kavandeep felt that the University offered a balance of teaching across both the School of Electronic and Electrical Engineering and the School of Mechanical Engineering, and the opportunity to undertake extensive project work with direct links to industry was too enticing to miss.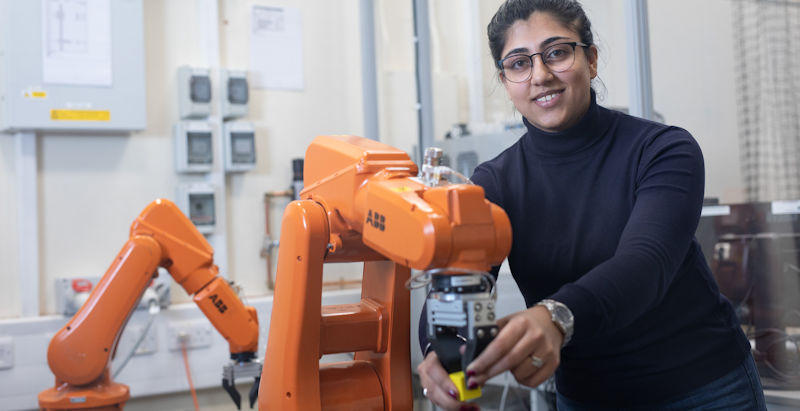 She added, "The need for mechatronics and robotics goes beyond the obvious robot takeover that springs to mind; with applications in medicine, renewable energy, smart cities, and more. This in itself is a challenge and that is why I chosed it. In an ever changing world, the need for transferrable skills and technical skills that cross disciplines is integral to remain relevant.
My presence and my perspective have to be relevant as globalisation and the interconnecting of people continues.
Project work
Kavandeep really enjoy working on practical work and projects. She said, "Seeing a physical prototype work (or not) for the first time is what bridges the gap between a lecture and a lab. Being able to explore my own passions for designing and building devices has really been the highlight of my course."
During her third year, Kavandeep was part of a team that worked on delivering a working prototype of a spinal posture monitor. The clinical aim was for the device being suitable to be prescribed to patients with back pain.
She added, "This was my first time seeing engineering collaborating extensively with the healthcare industry. The process was challenging, however, working in a multi-disciplinary team of medical, mechanical and mechatronics engineers made the project a success.
Living in Leeds
"Leeds is truly a student city. It has something to offer everyone, from underground speakeasy scenes, a wide range of street food offerings to the true tastes of Moroccan coffee not too far from university. Leeds is also perfectly located for trips to the nearby countryside, whether hiking is on the agenda or a visit to a tearoom. Being a multicultural city, it is popular with international students as we can come here and still find a 'taste of home' on those cold winter days."
Leeds is perfectly located for trips to the countryside.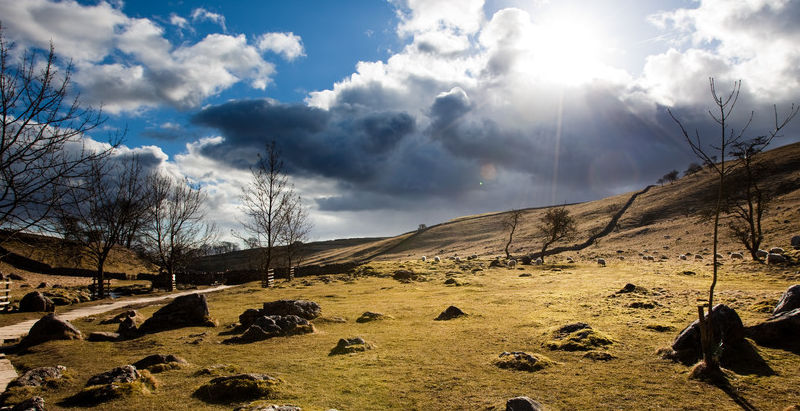 The future
Working in projects have been the most beneficial for Kavandeep's future career. She said "I believe that the different elements within project work will have prepared me for the industry, especially the underlying communication skills involved in the report writing and in presentations. No one can appreciate how important something is if you can't convey it."
It is important to me that my opportunities and education are used to help others.
"In the future, I would like to be working in renewable energies or medical engineering or perhaps both. I believe in the power of technologies to solve many of the world crises today. I want to be spearheading projects that will benefit others. It is important to me that my opportunities and education are used to help others."
Find out more
Discover more about our Undergraduate degree courses in the School of Electronic and Electrical Engineering.