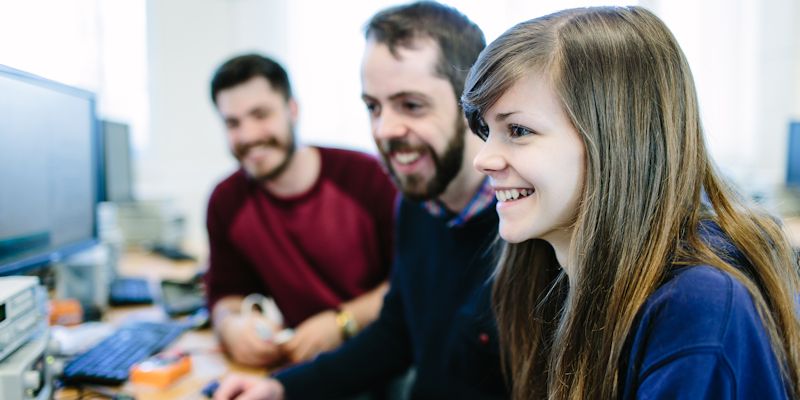 In your fourth year (MEng), you'll carry out a substantial research or development-type project. These projects are normally based in one of the School's research groups. Available topics will typically include:
embedded systems
power electronics
electronic control systems
communications systems
signal processing
microwave electronics
semiconductor electronics
optoelectronics
quantum electronics
nanotechnology.
While using the knowledge and skills obtained in previous years of study, you'll also gain experience of: investigating a problem; using available resources to develop a solution; using technical literature; and project management skills including: time planning, managing risk and identifying realistic options.
Examples of some recent projects include:
autonomous search-and-rescue robot
4G mobile system simulation
aviation flight tracking receiver
quadrocopter surveillance drone
smart-phone-controlled vivarium for exotic animals
digital image processing
power electronics for renewable energy systems
wearable health monitoring (wireless enabled 'e-health')
underground radio propagation.