Kyriakos Eleftheriou
Course: Electrical Engineering and Renewable Energy Systems MSc (Eng)
Year of graduation: 2016
Job title: CEO
Company: Stealth start-up
Kyriakos graduated with a Masters degree in Electrical Engineering and Renewable Energy Systems in 2016. He then joined Imperial College for a MSc in Management. He is currently the CEO of a Stealth start-up based in London.
Postgraduate Life at Leeds
Kyriakos was asking the big question before deciding to pursue a Masters degree: What are the industries that would need to change in the future?
"My view was that a) Power, b) Healthcare, and c) Artifical Intelligence would drive the next generation of innovation. When I was considering on Power, I couldn't fathom the use of oil against the use of solar, when the latter is freely available. That's where I decided that Renewables belong to the future of progress and I needed to learn about it.
I started researching for the most reputable institutions across the UK that offered a course on Renewables and the University of Leeds was amongst the Top 3. Quite important for my choice was the reputation of the school, topping the engineering rankings consistently, and especially in Electrical Engineering."
During my time at Leeds, I felt like I was lucky enough to be surrounded by great lecturers and great students. One of the best aspect of my time here was working with Dr Ben Chong for my thesis. It was such a pleasure working with him, not only was he knowledgable and great at explaining difficult subjects at ease, but he was also very passionate on the subject matter."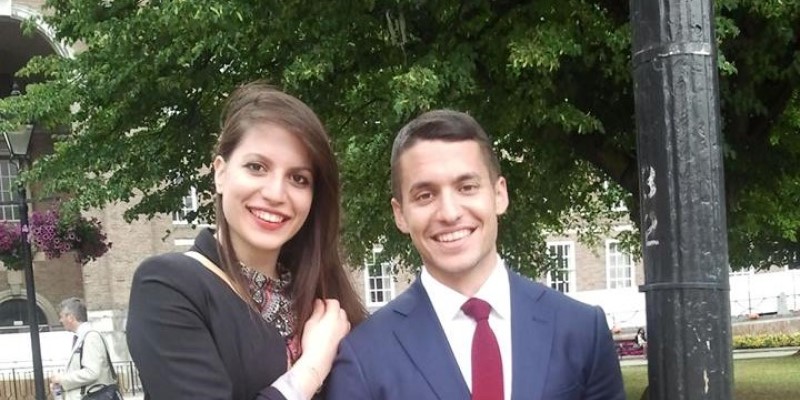 Project work
"I worked on two extremely exciting masters projects, one for my Masters thesis with Dr Ben Chong, and the second under industry dissertation with Professor Ian Robertson.
For my Masters thesis, our hypothesis was that the gradual evolution of lithium ion batteries, enabled the implementation of micro grid systems - which consist of a generator - photovoltaics - and a storage medium - battery and thus the removal of the grid reliance, at least in theory. We used Tesla's Powerwall to examine the feasibility of such a system in real life. For this, we used extensive data acquisition and modelling through Matlab, SimPoweSim and C++, and predicted system behaviour. In the end, we concluded on the unit economics of the system's feasibility.
For my industry dissertation, we examined Solar Generation in Space. Our work examined the possibility of acquiring and transferring energy from space and geostationary orbit to earth. Our research included: Space cell materials, Rocket load, transportation costs, Wireless Power Transmission and Conversion of Microwaves from GE Orbit to Earth's Surface."
Studying an engineering course is difficult. Studying a complex engineering subject in an engineering course is an order of magnitude more difficult. Due to the subjects being difficult, I developed a very strong mentality of never giving up. Due to teamwork, I learnt that I can learn much more from other people, if we cooperate well. Those are possibly the most important things that helped me in entrepreneurship afterwards.
Entrepreneurial life after Leeds
"My thesis is that a better future is a future of progress. Building a future of progress isn't automatic, it requires contrarians taking excessive risks.
Whilst at the University of Leeds I learnt the necessary tools of value creation through engineering. I then joined Imperial College for a second MSc in Management, to learn value capture, and thus closed the loop of business strategy - the necessary education for creating a future of progress.
Information asymmetry was such an obvious problem in my home country across every sector. Finance, law, marketing, commerce, politics. One has no idea of the cost across different lawyers, marketeers, and across different products in stores. And nothing is interconnected.
My ambition was always global.
I realised that minimal progress equals opportunity, with minimum threat of new entrants and substitutes. I seized that opportunity and immediately launched Cartaroo, the first e-commerce marketplace for the country of Cyprus. Within a span of 2 years, we successfully established the technology across web and mobile, logistics for same-day deliveries, and enabled stores to sell their products to thousands of customers across the island.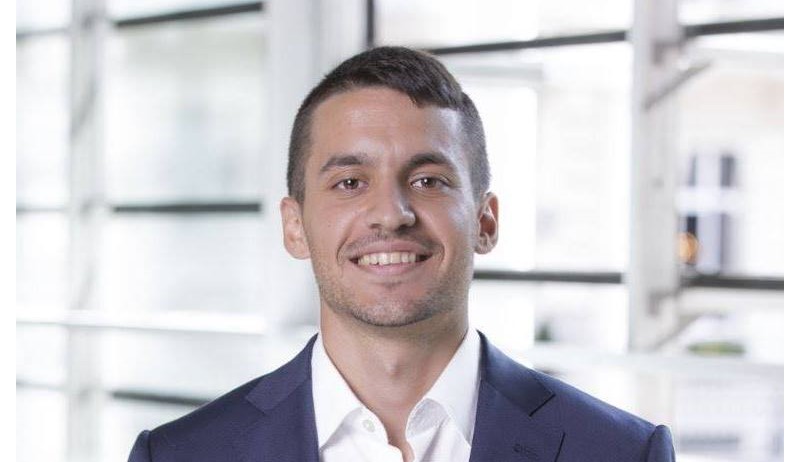 My ambition was always global - building a future of progress on scale, and Cyprus has a very small scale element due to its population. It's different building a product for 1m people, when compared to 400m. I learnt through building Cartaroo that the journey is long, and one needs leverage from people that have been there - other entrepreneurs and investors. I moved back to London, and joined Entrepreneur First, Europe's most selective accelerator where I had the opportunity to meet with investors and other entrepreneurs.
I have since launched a few start-ups and am currently the CEO of a Stealth start-up based in London. In the early stages of start-ups, the day to day responsibilities are extremely diverse - and the growth curve is exponential. I might be fundraising with investors, building the product with the team, hacking growth in marketing, trying to hire the best people to build the best team out there, or trying to sell to customers.
In the early stages of start-ups, the day to day responsibilities are extremely diverse - and the growth curve is exponential.
I enjoyed my time at Leeds. I still remember that day when the whole electricity of the School building went down when a fellow student accidently short-circuted a big engine. Fun aside, studying at Leeds has indeed helped get me where I am today. I learnt that I can learn much more from other people if we work together, and that is one of important aspect that has helped me in my start-up ventures."
Find out more
Discover more about our Masters degree courses in the School of Electronic and Electrical Engineering.