Programme manager: MSc Embedded Systems Engineering
As a child I was forever dismantling electrical goods and getting myself into trouble. This curiosity of how things works has never left me. I'm passionate about real-life, practical engineering. I believe engineers are at their best tackling some of the big societal problems and I am fortunate in my work to be involved in the diagnosis and treatment of cancer using ultrasound.
Prior to becoming an academic, I worked in the field of medical ultrasonics as a VLSI system designer for 7 years. This industrial experience gave me great insight into commercial pressures. Something I try and instil in students is to be realistic with your timeframes and deliver on time.
I believe it is important for engineers to be professionally active and the IEEE has a society for all technical branches. My home society is the IEEE Ultrasonics Ferroelectric and Frequency Control Society (UFFC). I am very honoured to be the Editor in Chief of the IEEE Transactions on UFFC.
MSc projects are a real highlight for me. For the student it brings together so many things they have learnt on their course, focussed on a practical problem. My projects usually centre on electronics for ultrasound imaging systems. These systems contain many Field Programmable Gate Arrays (FPGAs) gathering data from hundreds of Analogue to Digital converters. Many students have progressed to high end embedded systems jobs due to the experience gained and a number of recent student have published at IEEE International Ultrasonics Symposium and progressed to PhD programmes.
As well as my passion for engineering, I think it's equally important to have a life away from work. So my other passion is cycling. The following image is from the Yorkshire 3 peaks Cyclocross Race. It ascends Ingleborough, Whernside and Pen-y-ghent (seen in the background). It is the toughest and biggest Cyclo-Cross event in the UK and takes place annually.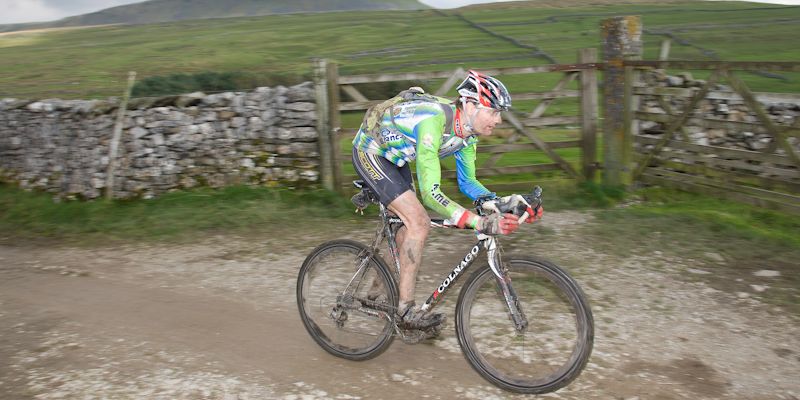 Find out more
To find out more about my research activities, visit my staff page.
If you have any specific questions about the Embedded Systems Engineering MSc, please contact me via e-mail: s.freear@leeds.ac.uk.
For any questions relating to the admissions process and/or your current application please contact our admissions team: pgtelec@leeds.ac.uk.