Justin Bergen
Course: Medicinal Chemistry MChem, BSc
Justin Bergen is studying Medicinal Chemistry MChem, BSc at the University of Leeds.
Justin was born and raised in Canada, but decided to study in the UK when he discovered that he could achieve the same credentials in four years instead of six. He had never been to the UK, so he started looking at universities that offered medicinal chemistry and chose Leeds.
Course highlights
Justin enjoyed his first year lab module, which included lots of independent aspects and allowed everyone to move at their own pace. Justin said: "Although our labs can be stressful at times, the ability to create your own crystals and examine them under IR and NMR spectroscopy is one of the best feelings when you find out the compound you intended to create was purified perfectly."
This module also gives the most practical laboratory skills and is really rewarding which is why it is my favourite.
Excellent facilities
The union building is one of Justin's favourite places to get food, meet up with friends and study in a more casual setting. He said "The facilities at Leeds are an interesting mix of historical and modern buildings each with their own unique spaces. Every building offers its own spaces for students to study or relax between lectures."
The campus for the University of Leeds is amazing, with plenty of study spaces and cafés scattered around the area with some being more secluded than others.
Justin enjoys the lectures and finds that the workshops help him better understand the course content and make it easier to keep up. The hybrid in-person and online lecture mix has created a more flexible learning experience.
Joining clubs and societies
Justin joined two societies in his first year: Kickboxing and Krav Maga Society, and Taekwondo Society.
The Saturday Krav sessions were a highlight of my weekend despite being difficult they made sure that everyone who participated feel confident in the form of self-defence.
Justin's favourite society is Taekwondo – so far he has got his yellow belt and he plans on double grading to the next belt level in December. Justin added: "This group has been a good excuse to get out of halls to do something fun and competitive after long days in lectures. Taekwondo won the Riley Award for best martial art in LUU, which was awesome."
Living in Leeds
The city centre offers plenty to the students in Leeds, with most nightlife spots within a short walk of campus. The shopping centres in the city center are also a great way for students to get jobs and go shopping with friends. Kirkgate Market is one of Justin's favourite places to go when food festivals are running as it offers different cuisines made by local vendors.
One of greatest things about Leeds is all the different parks. I have walked the 7 mile Meanwood Trail starting at Woodhouse Moor. I have also made a couple of trips to the Yorkshire Dales which contains awesome scenery and interesting historical places.
Advice to students
Justin has this advice for people considering studying Medicinal Chemistry: "Whether it is scraping up your product after shattering some glass or ending up with purple paracetamol things will probably go wrong in one way or another. Just remember that your lab techs and lecturers were once in your shoes, and you should always reach out if you have any questions. Everyone comes from different backgrounds which can make finding your way difficult but very rewarding once you do. University is all about learning."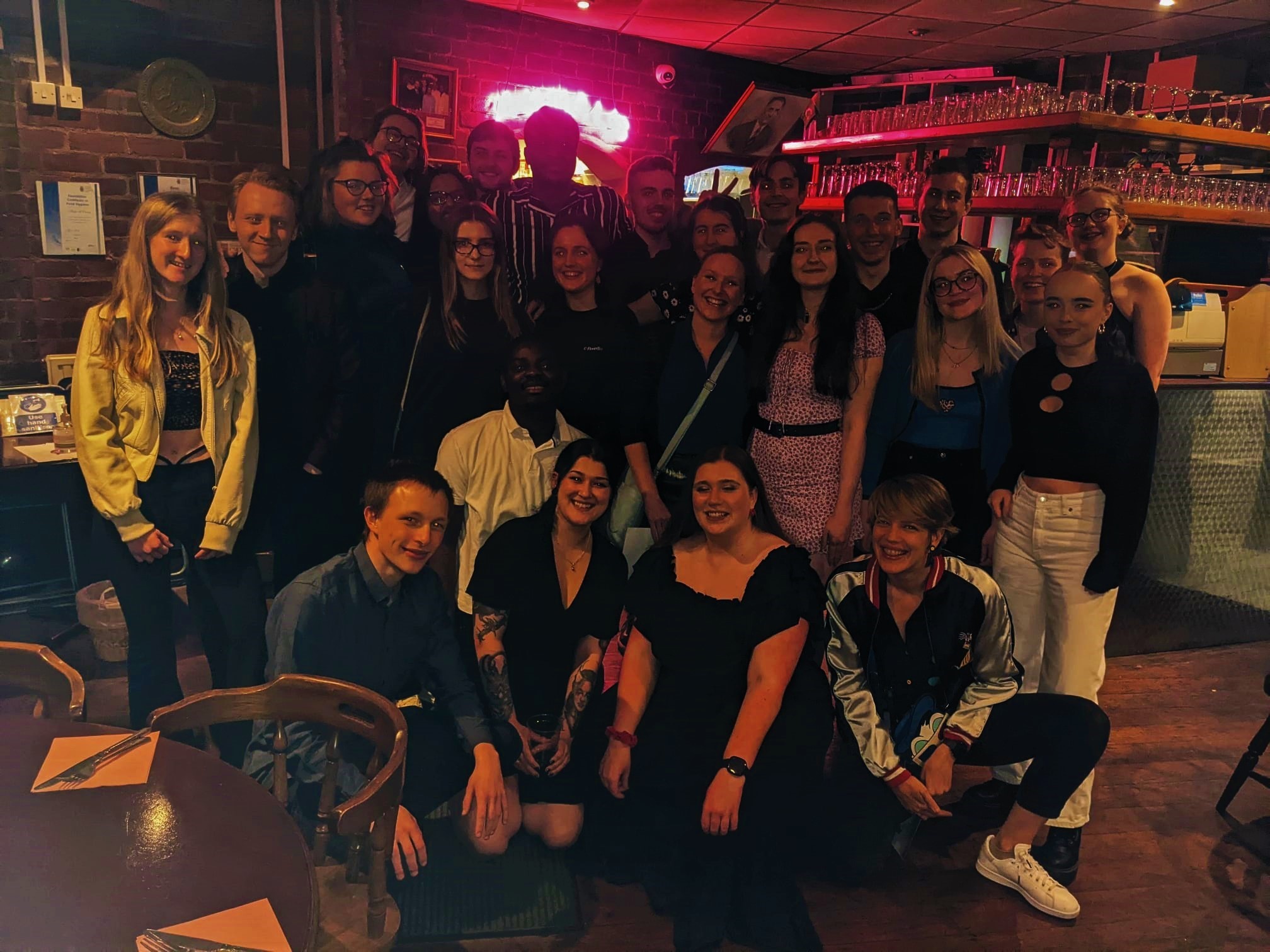 Find out more about studying Medicinal Chemistry MChem, BSc at Leeds