Research Computing Leeds Conference 2022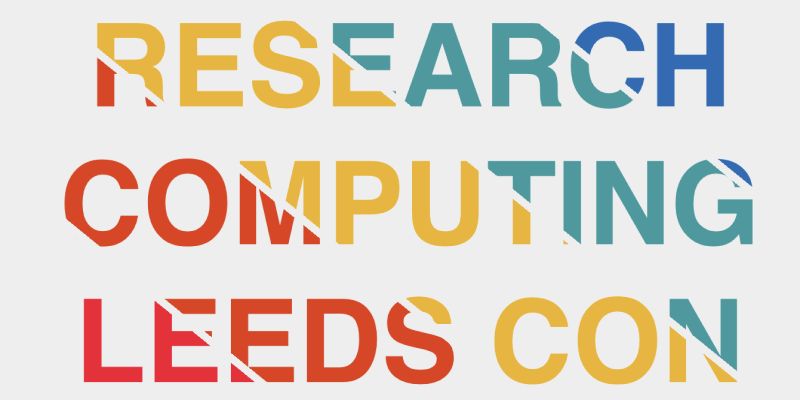 The university hosted a two-day conference on campus to bring together researchers and showcase the amazing computational research that happens at Leeds.
One of the biggest conferences held at the university, ResCompLeeds 2022 was organised by the Research Computing team and it took place on July 26 and 27, 2022. The room was buzzing with talks from across multiple disciplines, spanning multiple career stages.
With several panels and workshops on subjects such as open research and sustainability, the event led to fruitful discussions among academics. The topics in discussion ranged from climate modelling, large corpus linguistics, next generation omics analysis, big data analytics as well as artificial intelligence (AI) and machine learning.
Professor David Hogg delivered the keynote address, bringing attention to the increasing difficulties that universities face in competing with giant tech companies in conducting AI research. The mutli-disciplinary event also saw presentations from fiields including life sciences, chemistry and translation studies, that also use research computing.
Professor Eric Atwell commented that some of the notable moments for him were watching the researchers he supervises take to the stage to discuss their AI projects for language analysis and understanding. Their presentations applied AI to answer interesting questions about topics including the semantic similarity in the Quran, chatbots for university education, and more.
I am proud of my Artificial Intelligence for Language research team at the University of Leeds who presented our research at ResCompLeedsCon 2022.
For many participants, this was the first opportunity since the Covid-19 pandemic began to meet and interact face-to-face with a community of computing researchers. The event also accommodated online presenters and participants to make the event inclusive for those with travel restrictions.
The recordings from the conference are available to watch on this Youtube Channel.