Chemical Plant Commissioning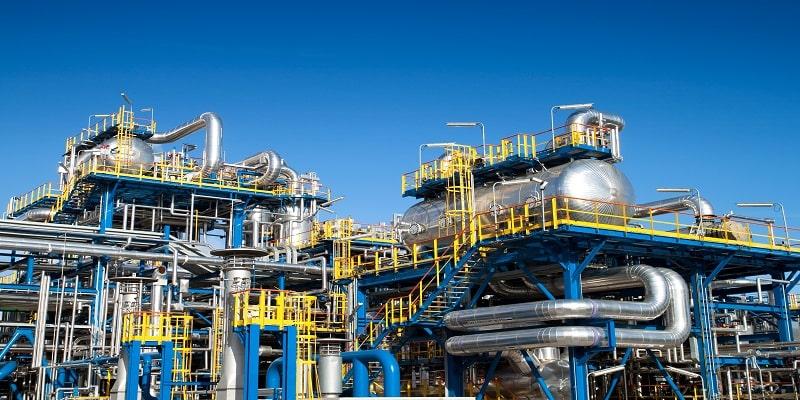 Start date: 25 November 2020
End date: 27 November 2020
Duration: Three days
Fees: £1390. Click 'About the Course' tab for Covid-19 Statement
Venue: Weetwood Hall Estate
---
enquire
book now
course leaflet
About the course
About the course
What will I learn?
The course deals with the commissioning and start-up of process plants both large and small. It covers many different aspects including the planning and managerial aspects of major plants, the start-up of small plants with an emphasis on the technical problems and also dealing with the documentation associated with commissioning.
How will I benefit?
You'll benefit from the wide experiences of the course presenters, all of whom have been associated with start-ups themselves. There will be substantial emphasis on tutorial exercises in both commissioning and pre-commissioning.
You'll receive a comprehensive course manual, which has been highly acclaimed by those attending previous courses.
Covid-19 Statement
Please be advised that we continue to monitor the situation closely and are following government advice and guidance around Coronavirus (Covid-19).
We are aware that there are still many unknowns around the outbreak and we will keep all registered delegates and speakers up to date with any potential changes to the course as a result. What we are able to deliver will be subject to the guidance in place at the time of the course. We will ensure that any relevant safety and hygiene measures are in place and accept bookings on the basis that delegates agree to adhere to any social distancing and other guidance in place at the time of the course.
Please note that in line with our terms and conditions, if the University makes the decision to postpone or cancel the course, delegates will have the option to either defer their booking to the new date or to receive a full refund.
Limit on delegate numbers
Please be advised that, due to social distancing and revised room capacities at the course venue, we have reduced the number of delegates we are able to accept onto the course. If you wish to attend the course we recommend you book as soon as possible to avoid disappointment.
Who should attend?
This course is for you if you're a recent graduate process engineer about to take on your first major commissioning responsibility or if you're a process engineer who wants to strengthen your knowledge in commissioning to commission a new plant.
Programme
Day One:
Registration: 09:00 – 09:30
Introduction to plant commissioning
Pre-commissioning
Tutorial exercise: Heat Transfer Utility
Developing effective commissoning plans and schedules
Planning tutorial exercise
Day Two:
Plant completion - dealing with complexity
Risk based commissioning and start up
Commissioning tutorial exercise
Commissioning instruments
Tutorial in diagnosing causes of mal-operation
The role of the process control engineer
Day Three:
The law, safety and the environment
Commissioning Hazard Studies
Case Study - commissioning of large-scale plants
Commissioning "Top Tips"
Course Finish Time: 13:55
Speakers
Course Director:
Professor Mike Fairweather - School of Chemical and Process Engineering, University of Leeds
Deputy Course Director:
Dr Martin Pitt - University of Sheffield
Deputy Course Director (Industrial):
Mr Paul Lunt - Commissioning Manager, Thaioil and Visiting Professor, University of Leeds
Other speakers:
Richard Griffiths, BOC Ltd, a member of the Linde Group

Martin Killcross, Commissioning Consultant

Barry Monk, Trans Adriatic Pipeline

Phillip Stoor, Consultant Engineer

David Stockill, Stockill Energy Management Systems Ltd
Fee information
IChemE Member: £1310
Non IChemE Member: £1390
Late registration supplement: £80 (after Wednesday 21 October)
Fees are VAT exempt
The course fees includes a comprehensive course manual, lunches and refreshments.
To take advantage of the preferential terms, bookings must be made on or before Wednesday 21 October. Substitutions may be made at any time without extra charge except that a non IChemE substitute will be liable to the £80 supplement on the ordinary registration fee.
View our terms and conditions
Venue details
The course will take place at the Weetwood Hall Estate, which is situated to the north of Leeds at the junction of the A660 Leeds - Skipton road and the A6120 Outer Ring Road.​​
Weetwood Hall Estate
Otley Road
Leeds
West Yorkshire
LS16 5PS
UK
Accommodation
Accommodation
The course will take place at the Weetwood Hall Estate, which is situated to the north of Leeds at the junction of the A660 Leeds - Skipton road and the A6120 Outer Ring Road.
If you require accommodation, and wish to stay at the course venue Weetwood Hall Estate, please contact Emma Barker E: reservations@weetwood.co.uk / T: 0113 230 6000 quoting 'CPD' and the 'Chemical Plant Commissioning' course.
The below rates are for a superior double room and include VAT:
Tuesday – Thursday evening, bed and breakfast £88
Please book your accommodation at least two weeks before the course commences to guarantee rates and availability. A list of alternative hotels is available on request. Delegates are responsible for their own evening meals.
What our delegates say
"Very good course, that gives a good insight into commissioning systems" Marlow Foods Ltd
"Great overview of commissioning and some very useful extras, such as control and instrumentation considerations" Johnson Matthey
"Excellent course - especially for engineers who are starting a career in commissioning" Synthomer (UK) Limited
"The course provides and excellent brief to approaching chemical commissioning and highlighting best practice" Rolls-Royce
"It was a pleasure to attend the course, it opened my eyes on small details that have a huge impact on integrity and fluency of commissioning and also safety during the process" CNG Services
Contact us
Harriet Wills – Course Coordinator
CPD Conference and Events Unit
Faculty of Engineering and Physical Sciences
University of Leeds,
Leeds
LS2 9JT
T: +44 (0)113 343 2494
E: cpd@engineering.leeds.ac.uk
Accreditation
This course is an IChemE accredited short course. On completion of the course delegates will receive a certificate.