Alex Starling
Course: Chemical and Materials Engineering MEng
Job title: Process Engineer
Company: Guardian Industries Ltd
Why did you want to undertake a year in industry?
As much as I enjoy university studies, after finishing my BEng I really wanted to dive into industry and get a flavour for what it has to offer. Not only this, but during my CAPE3000 project, which was to design a float glass plant, I felt like I needed to experience what I had designed in real life.
What is the name of the company you work for and what do they do?
Guardian Industries UK is a float glass manufacturer situated in Goole, East Riding of Yorkshire. On site, they produce 700 tonnes of float glass, ranging in thickness from 3-12mm. As well as producing float, there are additionally coating and laminating fabrication lines to produce high-value products.
What is your role within the company?
My job title at Guardian would be a Process Engineer. My main role is to help the process team in understanding how the process behaves and changes, and what corrective actions are required to maintain a stable process.
Can you please give me an insight into a typical day?
I cycle into work for 7:30am and get ready for the morning handover at 7:45am. In the handover, we get briefed about what's happened in the process over the last 24 hours (as the plant runs for 24hrs a day), highlighting any safety or environmental issues which may have occurred. From this, I check my emails at my desk and read over the reports from the night shift. I then progress with whatever work I may be doing during the day. At 4:00pm we have the process afternoon handover, where we are given a brief summary of the days' production, before leaving the office at 4:30pm.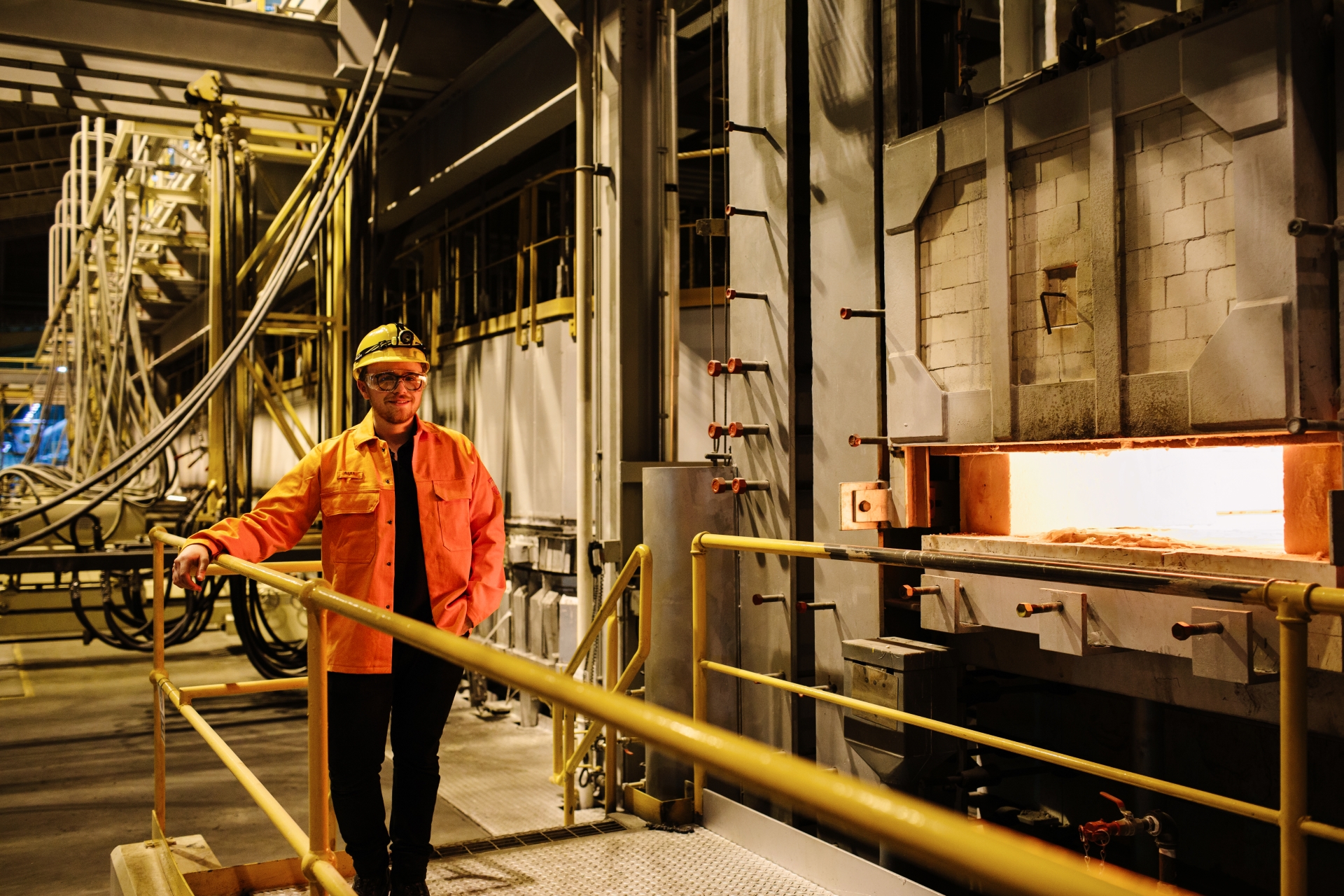 What do you enjoy the most?
The thing I enjoy most about working at Guardian is the culture; to come into a workplace and feel like you have been part of the team for years. I feel like my voice is heard, and my innovations and ideas are tried, tested and implemented. Alongside that, I am working with some very experienced engineers who have so much knowledge and value, so working with them has really helped me develop my thinking as an engineer.
I have been involved in so many fantastic projects. When I started, I was given my own project which was to develop the X-ray florescence (XRF) facilities at Guardian. This involved me visiting raw material suppliers to understand their processes, and to collaborate with them in order to calibrate the XRF. Thanks to my work, we are now able to test three of our raw materials internally on site, allowing us to keep much tighter control and quality on the raw materials and glass composition.
While the XRF project was on hold, I became a part of a lean manufacturing project currently being implemented at Guardian; the 5S Project. In this project, my main role was to work with the management team and operators in order achieve a high level of cleanliness, standardisation and safety. This involved performing the sort, set in order, shine, standardize and sustain phases. I was mainly involved with the shine and standardize phases, using my creative thinking to produce visual standard indicators and cleaning schedules. During the 5S Project, I was able to present our work to the senior leadership team at Guardian which was a fantastic experience.
I am now working on a new project, regarding developing and refining our reactions to emergency unplanned event scenarios. My main responsibility is to take comprehensive emergency procedures and refine them into easy-to-follow flowcharts and standard operating procedures. From these, we would train operators how to react to emergency situations. I have also used my skills from the 5S Project in order to determine the equipment requirements in emergencies, and how to distribute it to the places where it is used.
What have you got out of this experience so far?
I feel like I have gained a huge amount of valuable skills during my time at Guardian. It has given me the opportunity to apply my lectured material into real-life scenarios, which has built a strong foundation for my engineering knowledge. Working at Guardian has also allowed me to be exposed to a vast variety of different process scenarios, and being around other engineers has allowed me to lever their knowledge and learn from it. As well as building on skills I already had, working on the 5S and unplanned event projects have given me a view from a different angle with regards to process engineering. Although it may not be 'hands on' or directly dependant on the process, it has allowed me to grow as a communicator and presenter, which are some of the most fundamental skills you can have.
To leave the company knowing I have developed and calibrated lab equipment, directly improved the composition control of the glass, developed European standards which will be used throughout Guardian and built such valuable relationships; I can leave as a very happy man.
Do you have any tips and advice to current students thinking of undertaking a year in industry?
Do it! I advise everyone on any engineering course to take a placement. I wouldn't worry about getting into the best companies with the best pay. Sometimes it's the smaller companies who don't advertise who really will give the most beneficial experience.
When you do your placement, make the most of it. Remember you're only there for a year so you really need to get stuck in and learn everything! Finally, have fun and make yourself known. Make coffees/teas, chat with people and get to know them. Make a good impression as it could lead to more promising things at the end.