Project work
Chemical Engineering Project work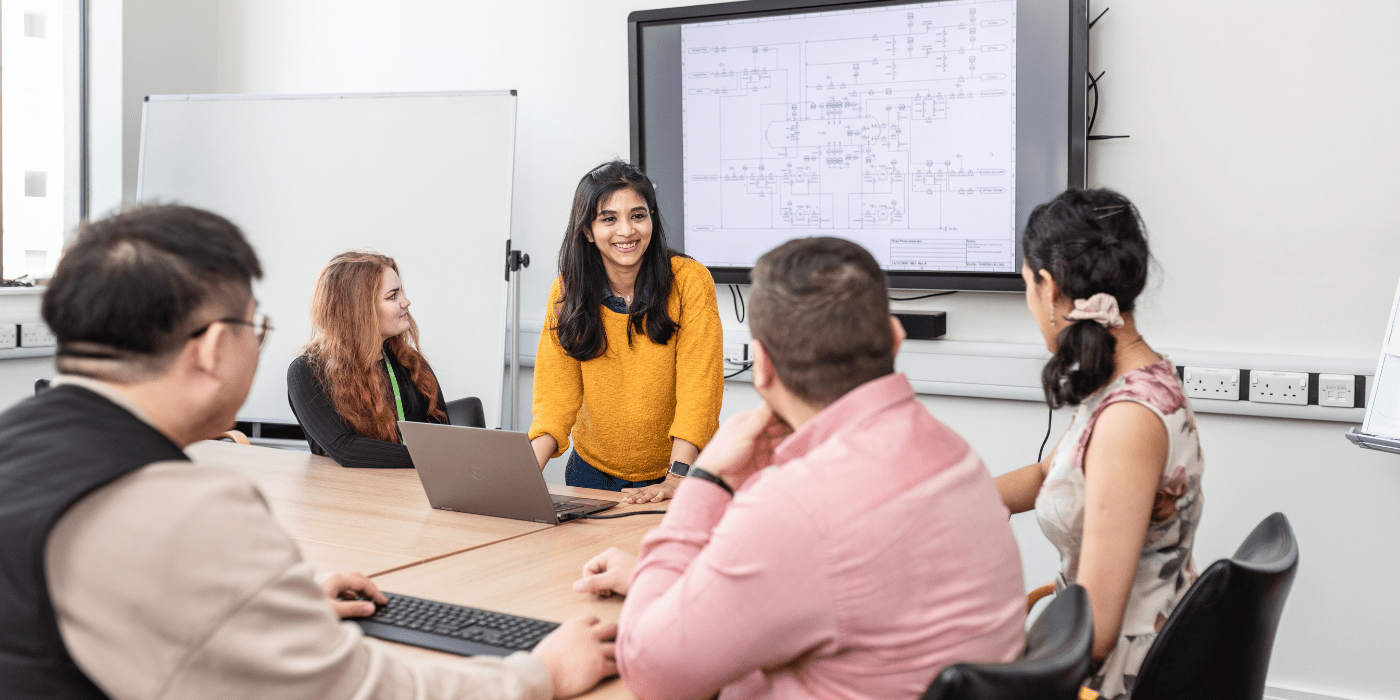 Our degrees are designed with professional skills training embedded throughout all years to prepare you for the next step in your career.
Each year, you will complete a range of projects requiring you to work both in teams and individually. These projects are structured to help you develop your problem-solving skills, to become an effective communicator, and to make you a more well-rounded engineer by working inclusively and effectively with others of varying experience and backgrounds.
Project work takes various forms: some are associated with lab practicals, some are short in-module projects which rely on you using your skills to solve a defined problem, and some are longer, more open-ended projects with a higher degree of uncertainty and complexity. As a practicing engineer you will be up-skilled in problem solving, critically evaluating options and developing your own innovative approaches to progress projects.
In Years 1-3 you'll undertake chemical engineering design projects. If you're studying an integrated Masters (MEng, BEng) you'll additionally complete a major individual research project in Year 4.
Year 1
You'll use your core training in process engineering to undertake an optioneering project to develop a chemical plant for a process or product of your choice, for example biodiesel, green ammonia or PET plastic bottle-to-bottle recycling. Through your decision-making you will demonstrate an understanding for process scale, supply chains, product use and its sustainability, as well as undertake a life cycle assessment so you can identify areas for improvement and implement appropriate abatement strategies to mitigate against any adverse impacts.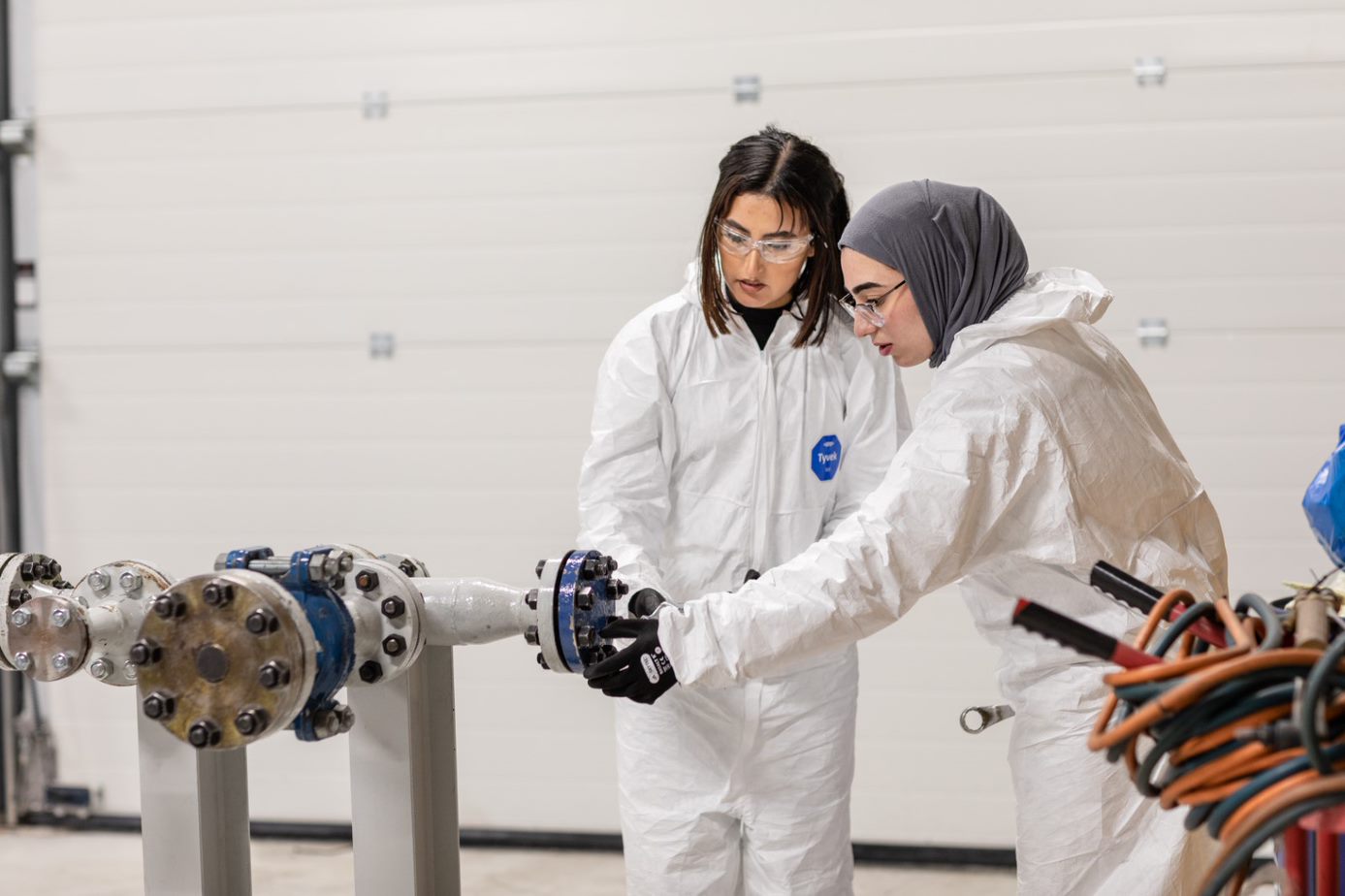 Year 2
You'll begin to apply all your core chemical engineering skills to undertake a quantitative design assessment around one part of a larger chemical plant. The project will involve material and energy balances where you will need to use appropriate data tables and make well-considered assumptions to determine the process demands. For example, you will use engineering calculations to design a heat exchanger to meet the heating requirement of the process, along with considering process materials and the design of process piping and pumps to complete the engineering design.

Year 3
Your third year project is your capstone module in design. Here you become a practicing chemical engineer, working in a team to undertake a full chemical plant design of a current or future industrially relevant process. Your design team will be mentored by design consultants who you will meet weekly to report on progress against the various aspects of design.
A series of lectures given by practicing chemical engineers and academics runs in parallel to the project, giving you an industrial perspective to the working methods used to solve everyday engineering problems. Beyond the engineering design, you will demonstrate your holistic approach to design, by considering a range of factors that are crucial to the principles of a modern chemical engineer such as sustainability, ethical and environmental issues, public perception and circular economy.
To assist in your chemical plant design training, you will manage your own continuing professional development portfolio so you can track your progress, giving yourself the confidence to take on the next level of design.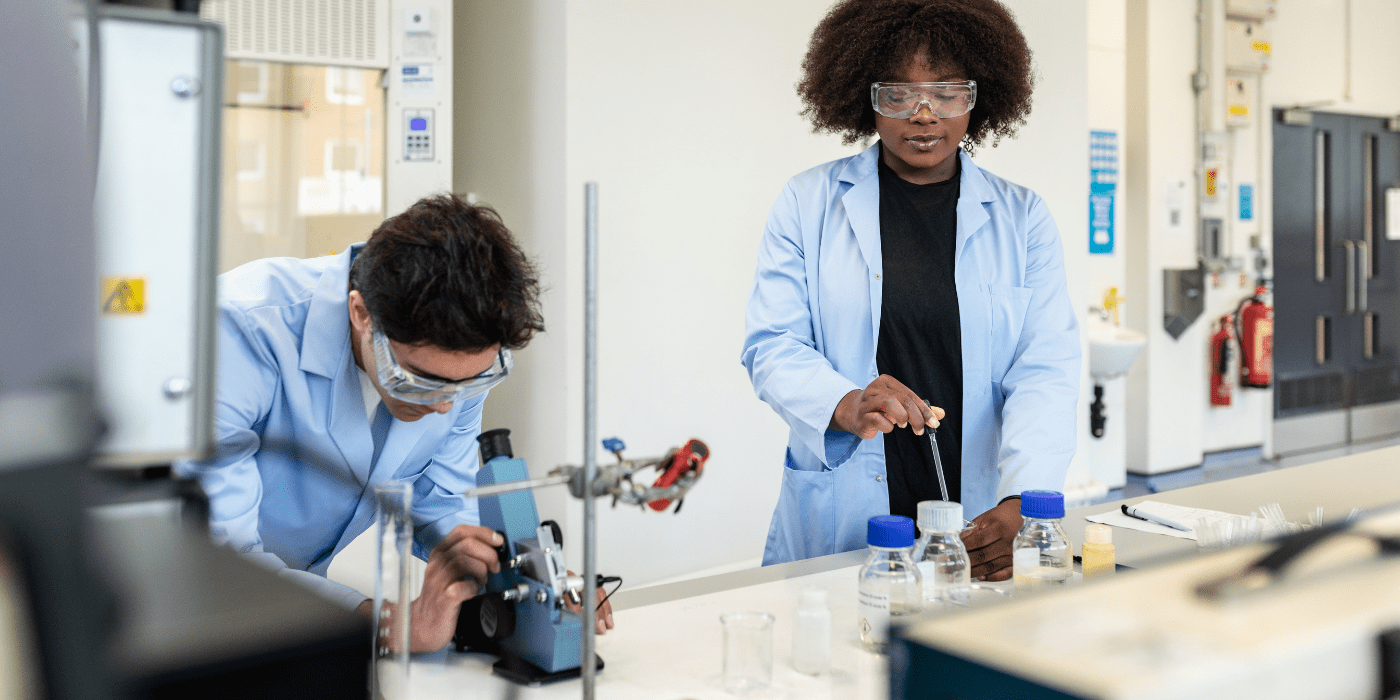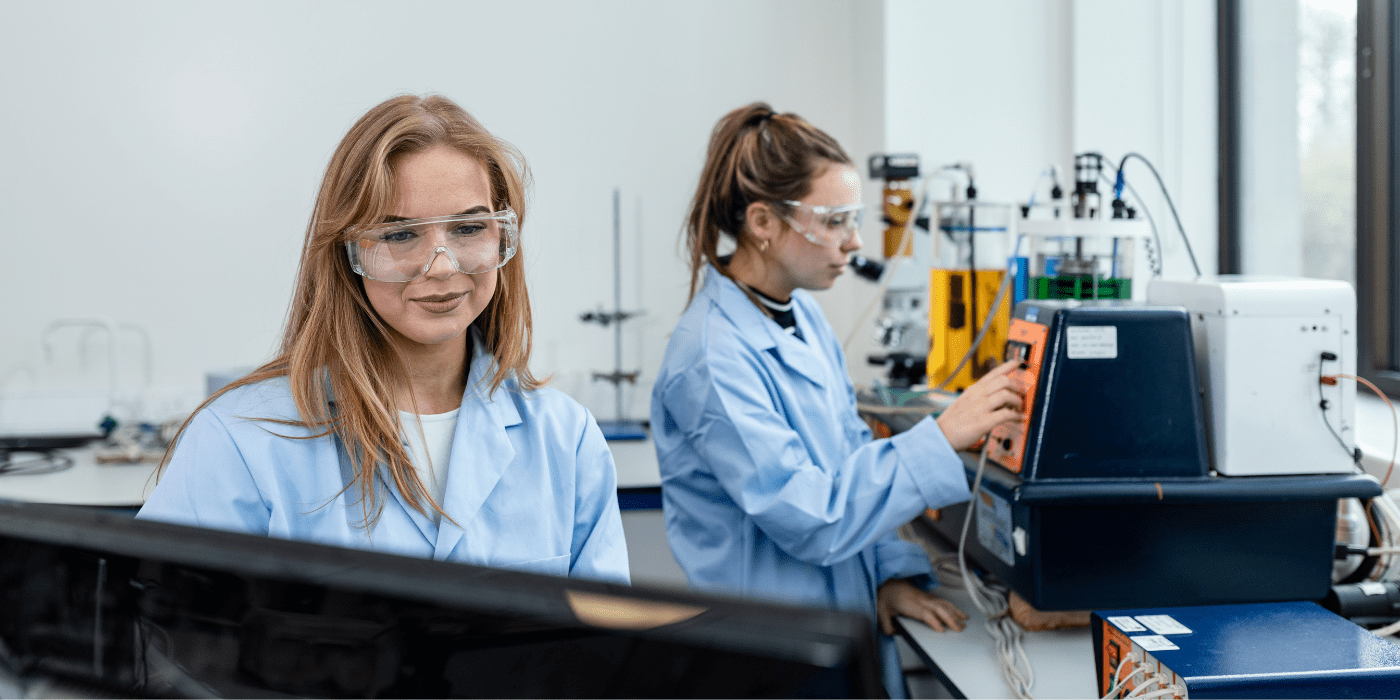 Year 4 (Integrated Masters) – Research Project
As part of your advanced training, you'll complete an individual research project which will be supervised by one of our academics. You will be integrated into their research group and work in the leading research facilities in the School of Chemical and Process Engineering.
You'll have the option to develop your own research project with an academic, giving you the opportunity to decide on the skills you want to develop for the next step in your career. Moreover, through the diverse range of projects offered, you'll be able to develop either your experimental, computational or theory-based skills, with the added possibility of working on a project in collaboration with industry.
Your research project will be at the forefront of engineering science and so you'll develop the skills needed to advance a project where there is significant uncertainty, where you will be required to propose new concepts and develop research methods to test a research hypothesis.
Your submitted work will be in the form of a research report and journal paper, helping you to build skills and develop confidence in communicating research findings in industry and academia.
Some examples of recent research projects include:
Hydrogen from waste plastics
Fate of engineered nanoparticles
Particle collision and agglomeration in turbulent flows
Integrating CCS in GHR technologies for clean hydrogen production
Life cycle assessment of the production of biofuel blends from alcoholysis of biomass
Concentrating dilute uranyl nitrate solutions following stripping from tributyl phosphate-based solvents
Automated reaction engineering for future chemical processes
Processing routes for recycling batteries for sustainable high value mineral recovery