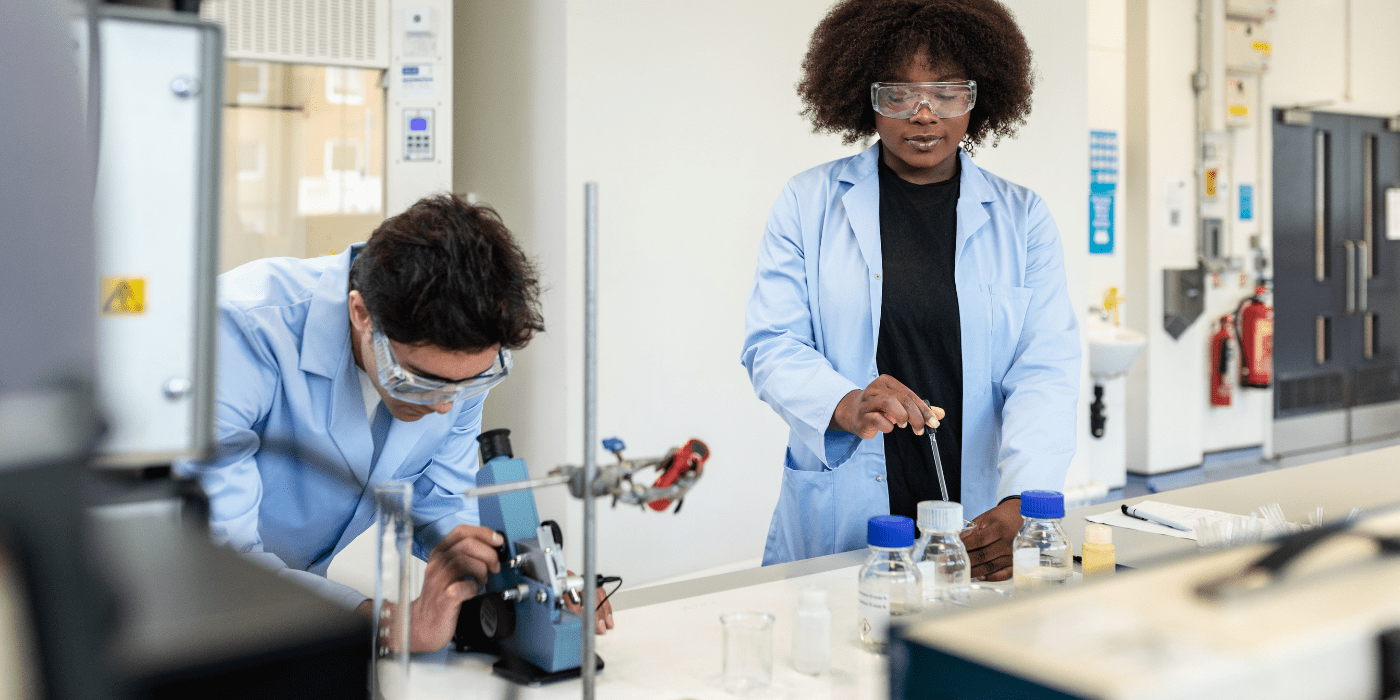 Year one
In year one, you'll participate in an introductory group project, which will form part of your coursework. This project is concerned with the design of processing plants, which is a major aspect of all process-based engineering.
You'll research and review different aspects of the manufacture of a specific commodity chemical including:
the different process routes available to the group and the selection of a specific process
the construction of a process flow diagram
the chemistry involved in the process
the unit operations used on the manufacturing plant
the sources and properties of the raw materials
the uses and applications of the product
the health and safety, environmental and ethical issues associated with the manufacturing of the chemical
the economics of the process.
​Year two
You'll work on a mini team project which is a simplified version of an industrial process that you may meet in a real-life situation as a Chemical Engineer.
You'll learn to balance a chemical process which usually includes a recycle and a purge, and then calculate the energy balance across a reactor. After designing a heat exchanger, you'll calculate the pressure drops across and the piping to help you produce a pump and its motor.
Year three
You'll work in a group to design a chemical process plant or other industrial operation. Each project is supervised by a member of academic staff who you'll meet with on a weekly basis. You'll also attend a series of lectures and seminars dealing with relevant aspects of the planning, design and evaluation of the project, and ethical issues. Each design group will assume the role of a group of engineers within a company and you'll be tasked with making a recommendation to the company's Board of Directors as to whether the expansion of an existing chemical plant or the installation of a new chemical plant would be the preferred course of action.
Examples of projects include:
manufacture of detergent powder
hydrogen production from natural and shale gas
manufacture of chlorine
CO2 capture plant
highly active waste treatment plant.
Year four (MEng)
You'll carry out an individual research project under the supervision of an academic supervisor. The project will enable you to develop your research ability, a key skill needed in industry. The topics of the projects provided vary greatly and are associated with current engineering problems in Chemical and Process Engineering. Through the project, by the methods of experiment or computational simulation, you'll gain an understanding in the area and develop the scientific understanding and engineering technology for the specific problem. It will also give you experience of:
project initiation
literature review
methodology planning
experiments and analysis
scientific presentation and report writing.
Examples of projects include:
crystallisation behaviour of sodium myristate surfactant (soap) in water and organic solvents
molecular dynamics simulations for change of physico-thermal properties of nanoparticles
in-line rheometry of nuclear waste suspensions
functionalisation of silica nanoparticles for enhanced oil recovery in reservoirs with high temperature, pressure and salinity
tap widget atomisation: experimentally measuring characteristics of the spray produced by a commercial nozzle for water taps.