Civil Engineering Law and Contract Management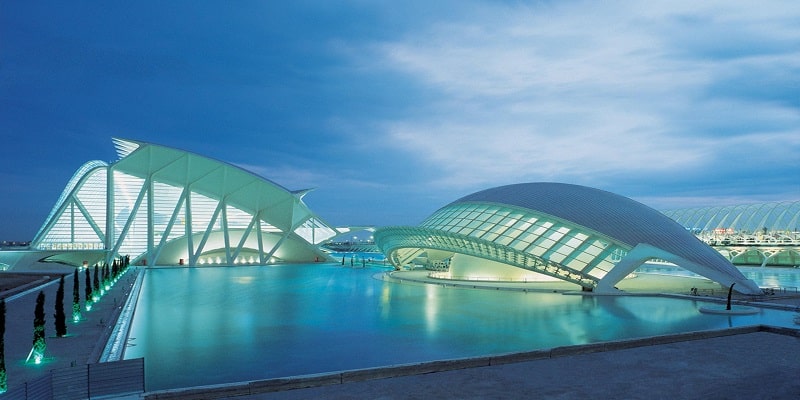 About the course
Covid-19 Statement
Please be advised that we continue to monitor the situation closely and are following government advice and guidance around Coronavirus (Covid-19). All of our courses are subject to changes or cancellation.

We are aware that there are still many unknowns around the outbreak and we will keep all registered delegates and speakers up to date with any potential changes to the course as a result. What we are able to deliver will be subject to the guidance in place at the time of the course. We will ensure that any relevant safety and hygiene measures are in place and accept bookings on the basis that delegates agree to adhere to any social distancing and other guidance in place at the time of the course.
Please note, if restrictions do not permit us to commence the course face to face we may need to deliver some of the sessions online.
In line with our terms and conditions, if the University makes the decision to postpone or cancel the course, delegates will have the option to either defer their booking to the new date or to receive a full refund.
Limit on delegate numbers
Depending on restrictions in place in November along with other social distancing guidelines which are likely to be in place during the course, we may need to limit the number of delegates we can register for 2020.

If we do need to reduce our delegate numbers we will be accepting bookings on a first come first served basis. If we need to cancel your booking we will inform you at least six weeks prior to the course and a full refund will be issued.

Please wait to receive an email from cpd@engineering.leeds.ac.uk confirming your place before you book any travel to the course (if applicable) – please note that after booking you will receive an automatic confirmation of payment from the online store however this is not confirmation that we are able to accept you onto the course.

Our apologies for being unable to offer further guarantee of places at this stage, however we hope you understand that our highest priority is the safety of our delegates, speakers and staff.
About the course
This course is designed to improve your understanding of contracts. It covers contractual conditions, their legal framework and the management procedure you need to successfully complete projects. It follows the Institution of Civil Engineers syllabus and will prepare you for the ICE Law and Contract Management examinations which take place in June 2021. If you're wishing to take those exams you will be able to do so in Leeds at an additional charge to be confirmed, payable directly to the ICE.
The presentations take place on Monday evenings 6.30pm – 8.30pm and the course extends to the end of June with breaks at Christmas, Easter, May and the Spring Bank holidays. We also offer revision evenings for those taking the ICE exams at the end of the course.
Please note any examination queries, bookings and payments (for ICE exams) should be made directly with the ICE contractsanddisputes@ice.org.uk
New for 2020 - ICE Accredited Register of Contract Managers
The ICE is launching the Contract Managers registers and delegates who pass the Law and Contract Management examination will not only receive the Certificate in Law and Contract Management they will also have the opportunity to publish their CV on the ICE website as an Accredited Contract Manager.
Further details available from the ICE website https://www.ice.org.uk/careers-and-training/careers-advice-for-civil-engineers/specialist-professional-registers#contract
Who should attend?
This course is for you if you're a civil engineer who, in the course of your employment, is becoming increasingly involved in contractual issues with authorities, consulting engineers and contractors.
Programme
The course will cover:
Contract Strategy

Contract Law

Law of Tort

Contract Management

Contract Documents

Liability and Health and Safety

CDM Regulations

Insurance and Bonds

Dispute Resolution.
Speakers
Course Directors
Dr T Sainati BEng, MSc, PhD
School of Civil Engineering, University of Leeds
Dr C Unterhitzenberger MEng BEng MAPM SFHEA
School of Civil Engineering, University of Leeds
Invited speakers:
C Hutchinson
Solicitor, Barrister (n/p) LLB, MRICS, MCIArb
J Kinirons
BA, BAI, CEng, MIEI, CMIOSH
Dr Q Zhou LLB, LLM, PhD
School of Law, University of Leeds
Fee information
£780
Fees are VAT exempt
Fees includes:
cost of tuition

course materials/supporting books

light refreshments each evening/session
The ICE examinations are an additional charge payable directly to the ICE.
View our terms and conditions
Venue details
School of Civil Engineering, University of Leeds, Leeds LS2 9JT
The School of Civil Engineering is located in building 49 on the campus map. Full details are available on the University's 'Find us' web page. You can find your way around the University with our interactive campus map.
What our delegates say
"A great course providing a sound base of law and contract procedure, essential to all engineers."
"Very useful course which gives an excellent overview of law and contracts from an engineering perspective".
"An excellent course for those wishing to expand their knowledge of contract law applied to every day civil engineering."
Contact us
Katie Warner – Course coordinator
CPD Conference and Events Unit
Faculty of Engineering and Physical Sciences
School of Chemical and Process Engineering, 3.11
University of Leeds
Leeds
LS2 9JT
T: +44 (0)113 343 8104
Accreditation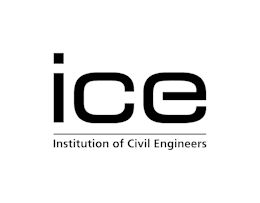 ICE accredited course
The completion of an accredited ICE Law and Contract Management Course is likely to be suitable for up to 5 days approved training per Module at the discretion of your Supervising Civil Engineer, Sponsor or Employer.