Nuclear Engineering group hosts first A-CINCH Nuclear and Radiochemistry Summer School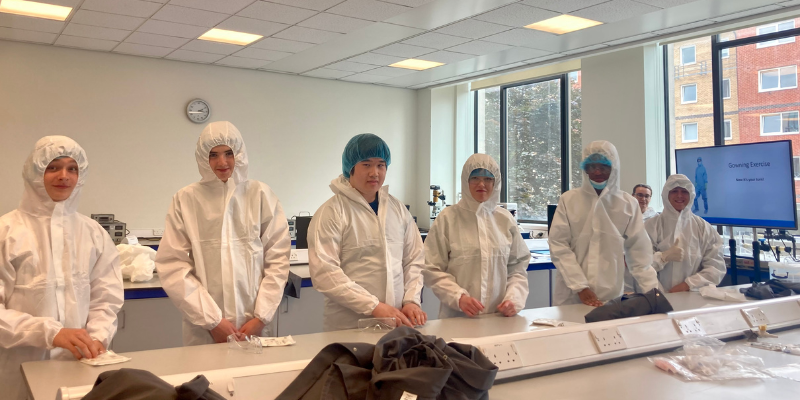 The Nuclear Engineering group hosted the first A-CINCH Nuclear and Radiochemistry Summer School on the 11th-14th July in SCAPE.
This was designed to give 24 16-18 year olds a taste of careers in the field through a series of practical activities, virtual reality activities, career presentations and discussions.
The practical sessions were an especially big hit, giving participants the chance to practice radio pharmaceutical dose preparation, explore column separation of lanthanides and understand geochronology techniques using radioisotopes.
The sessions were facilitated by external collaborators from National Nuclear Labs, the Centre for Environment, Fisheries and Aquaculture, Leeds Teaching Hospitals, Sellafield Ltd., the Atomic Weapons Establishment & the Universities of Bristol and Nottingham.
A site visit to Westinghouse fuels and the NNL pilot scale facility at Preston was another highlight of the week. A big thanks to all SCAPE staff and PGRs who provided input to make this happen.
A-CINCH is an EU-wide nuclear and radiochemistry training and education project with 17 partner organisations supported by Euratom research and training programme 2019–2020 under grant agreement No. 945301.
Read more about the Nuclear Engineering Group on the University website.