New laser can route light around corners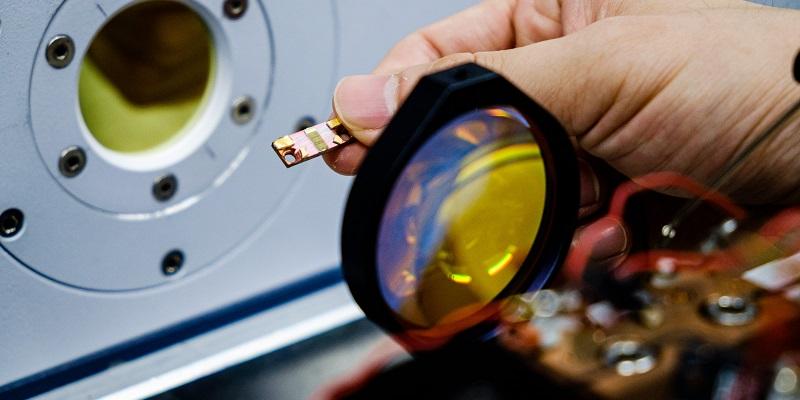 A new laser that routes photons around corners could lead to future technological innovations and improvements in existing laser designs.
The first electrically-driven "topological" laser has been created by a team of researchers from the University of Leeds and Nanyang Technological University in Singapore.
Reported in Nature, the new breakthrough is able to route photons around corners, which offers a potential solution to overcome the manufacturing defects typically created in current laser designs.
Professor Giles Davies FREng, Pro-Dean for Research and Innovation in the Faculty of Engineering and Physical Sciences at Leeds, said: "The topological laser is a great example of a fascinating fundamental scientific phenomenon being applied to a practical electronic device, and as our study shows, it has the potential to improve the performance of laser systems."
Professor Qi Jie Wang, from NTU's School of Electrical and Electronic Engineering, said: "Every batch of manufactured laser devices has some fraction that fails to emit laser light due to imperfections introduced during fabrication and packaging.
"This was one of our motivations for exploring topological states of light, which are much more robust than ordinary light waves."
For more details, read the full article here.