ShockSoc's Robot Fighting League
ShockSoc's Robot Wars style event proved to one of the biggest and most exciting events of the year.
The School of Electronic and Electrical Engineering's Society – ShockSoc recently held its' famed Robot Fighting League at the Pyramid Theatre here at the University of Leeds.
The fighting league is held twice a year, allowing students from all disciplines to unleash their engineering creativity and technical abilities to develop the most sophisticated robots powerful enough to eradicate their opponents in front of cheering crowds.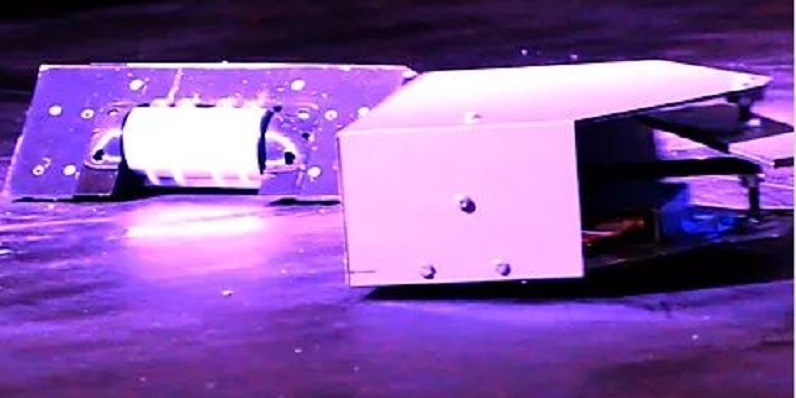 The competing robots are usually drawn against each other in a series of one-minute fight, with the robot in each round declared the winner by either demolishing its adversary or based on the damage caused.
The winning entry Screaming Suma won the title of Best Robot after an epic fight against its' worthy rival Attire.
Abeer Alaydi, a Link to Leeds ambassador attended the event and wrote a blog about her experience or you can watch the event on the Leeds Student Television youtube channel.