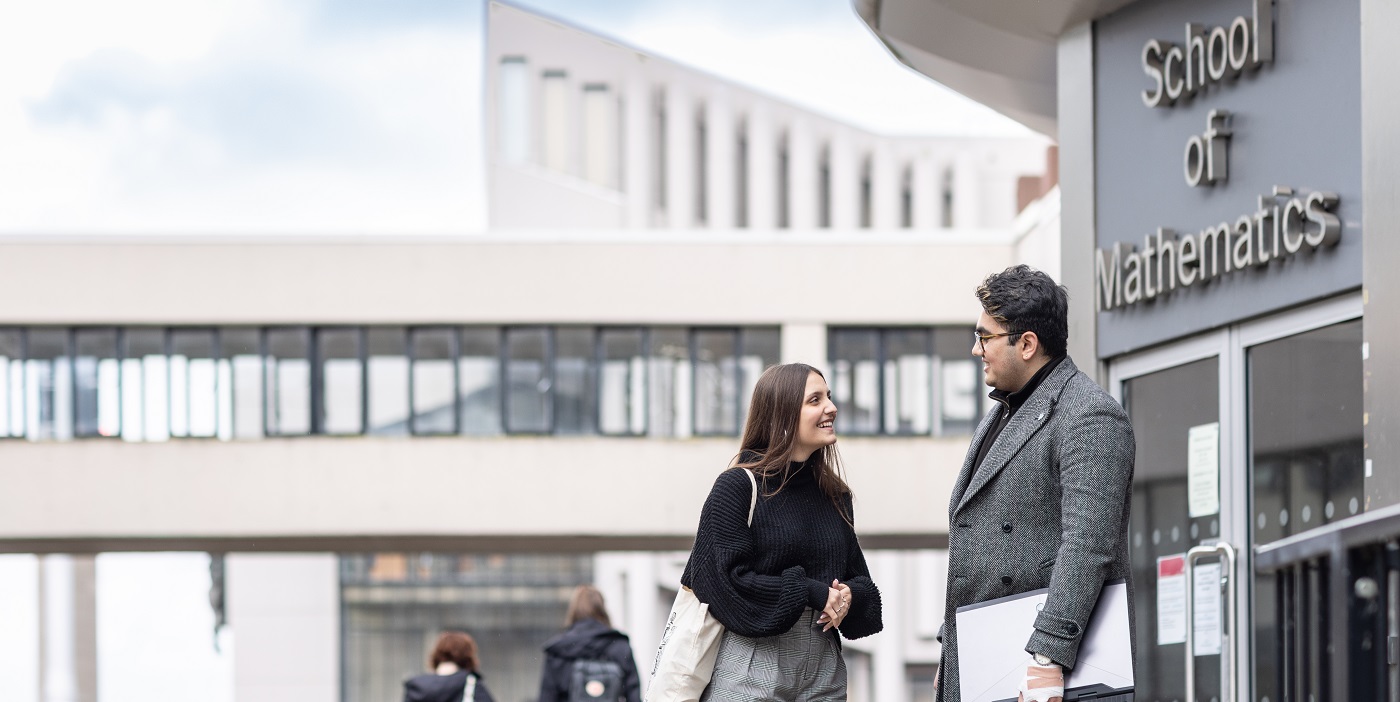 While studying with us you will be based in the School of Mathematics. Our school is home to a friendly, supportive and diverse community of students and researchers who come from all over the world. Whether studying with us at undergraduate or postgraduate level, you will have access to specialist facilities and academic support relevant to your degree.
Our state-of-the-art lecture theatres seat over 200 people and are equipped with the latest audio-visual technology and professional presentation technology, whilst our impressive seminar and syndicate rooms offer a less formal environment for group work and meetings.
You will have access to study areas and computer clusters, including a dedicated workspace for postgraduate students. There are a number of modern social and study spaces located across the school, with the Edit Room café close by serving food and refreshments.
You will have access to excellent teaching and study facilities, supplemented by extensive computing equipment.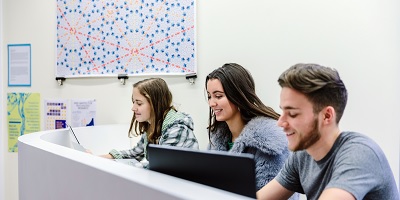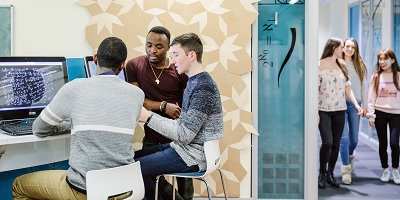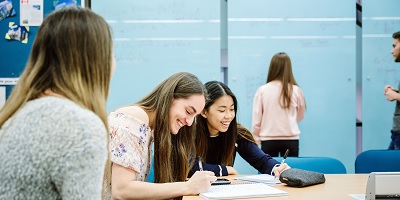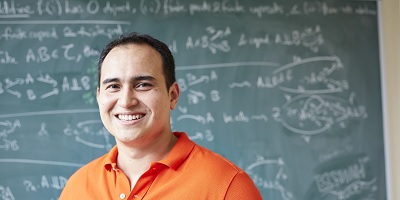 Teaching facilities
The MALL (Mathematics Active Learning Lab), which can function as one big room or be partitioned into two smaller rooms, each equipped with white/blackboards and a projector.
Teaching rooms equipped with white/blackboards and computer projectors
A meeting room, boardroom, and the Research Visitors Centre Meeting Room, each with boards
Open-plan social and group study areas and several spaces set-up with communal University computers or as places to settle down with your books or laptop
Public wall-spaces with glassboards for communal problem-solving work
A quiet reading room for individual study, containing a small collection of books and a collection theses from PhD students, and honours boards listing Leeds Maths prize-winners. View a 360 tour of the reading room here.

Shared facilities
We benefit from being situated in the heart of campus and have a number of shared facilities nearby.
Lecture theatres and seminar rooms containing the latest audio-visual technology and professional presentation equipment.
Study areas and dedicated computer clusters including a 24 hour cluster.
Social spaces and cafés make great places to relax or meet and work with friends and colleagues.
Our dedicated employability hub gives you access to industrial placements, internships, employability sessions, presentations and workshops delivered by employers and graduate opportunities.
Leeds Institute for Data Analytics: State-of-the-art facilities in data analytics.

University facilities
<iframe width="560" height="315" src="https://www.youtube.com/embed/u4GTHjXbM_Y" frameborder="0" allow="accelerometer; autoplay; clipboard-write; encrypted-media; gyroscope; picture-in-picture" allowfullscreen></iframe>
<iframe width="560" height="315" src="https://www.youtube.com/embed/6hAUrjUXmGQ" frameborder="0" allow="accelerometer; autoplay; clipboard-write; encrypted-media; gyroscope; picture-in-picture" allowfullscreen></iframe>