Undergraduate degrees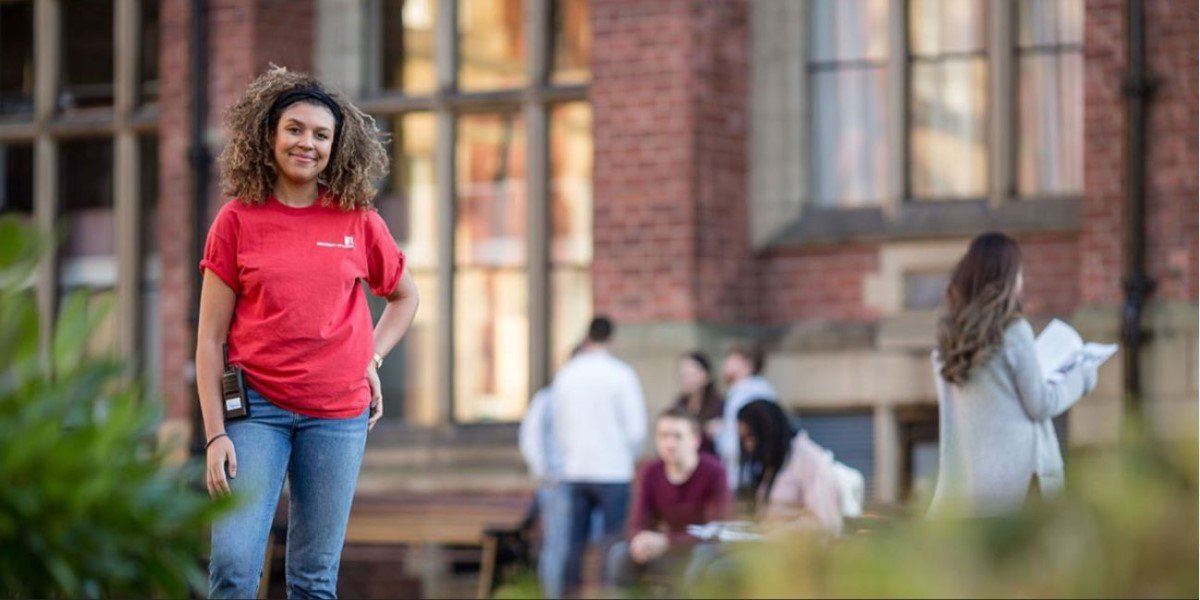 Find out more and book your place
Data Science BSc
Develop advanced mathematical techniques such as machine learning and mathematical modelling to find patterns and to separate features in big data
Find out more
Find out more
Scroll down
Undergraduate Degrees
Mathematics plays a fundamental role in modern society, underpinning everything from smartphones and the internet to engineering and architecture. Equally, as we're living in the age of big data, the field of data science has become crucial to making sense of it all. Our Data Science BSc course will equip you with advanced mathematical techniques such as machine learning and mathematical modelling to find patterns and to separate features in big data.
Our courses give you the opportunity to explore your interests and develop the skills you need to succeed in a diverse range of sectors.
Enhancing your degree
Studying abroad is a great way to enhance your university experience, develop as a person, and grow in confidence.
More

on Study abroad
Taking a work placement during your course gives you a competitive edge when taking your next steps.
More

on Work placements
Joint honours degrees
With these degrees, you will explore the connections and interactions between mathematics and other subjects.
Why study at Leeds?
Exciting opportunities: Enhance your learning by choosing to take a study abroad year or work placement, which develops your independence and is attractive to employers.
Flexible degrees: Choose from single or joint honours and interdisciplinary degrees, as well as degrees taught with Leeds University Business School.
Research-based learning: Our globally recognised research feeds directly into your course and shapes what you learn with the latest thinking. Benefit from our close links with Leeds Institute for Data Analytics, Leeds Institute for Fluid Dynamics and our partnership with the Alan Turing Institute, the UK's national institute for data science and artificial intelligence.
Global community: When you choose to study at the University of Leeds, you'll join a friendly, supportive and diverse community of students and researchers who come from all over the world.
Supporting your studies: We support you from the moment you arrive to help you adjust to studying at university, and you'll be guided through your course by your personal tutor. We're proud to have been awarded Silver Athena SWAN status which shows our strong commitment to equality.
Exploring Leeds
Grand buildings, iconic landmarks and sustainable green space: our campus has it all. When you study at the University of Leeds, you'll be on the doorstep to one of the most vibrant cities in the UK.
Funding your degree
If you have the talent, drive and potential to succeed, we want to make sure you can study with us whatever your financial circumstances. Find out about the different types of funding available in our funding overview and scholarships directory.
Find your place
One of the best ways to find out what it's like to live and study in Leeds is by speaking to a student. We have over 100 ambassadors live on Unibuddy, and you can search by course, subject area, level of study and nationality to find the right person to talk to.
"I enjoyed the Project in Mathematics module, simply because of the tangible skills I have built like programming and research."
Actuarial Mathematics BSc
More

on Jonathan Khabusi
"I was very impressed with the wide range of module options that were available on my course. I was also very keen to learn more about programming."
Mathematics and Statistics BSc
More

on Carina Sanders
"The placement itself was an incredibly insightful experience, where I gained a wide range of knowledge and skills that have become invaluable to me."
Financial Mathematics BSc
More

on Poppy Starling