Yusuf Mahmood
Course: Mechanical Engineering BEng
Choosing Leeds
'Studying Mechanical Engineering at Leeds was the best decision I've made.' declared Yusuf Mahmood.
Yusuf is currently studying Mechanical Engineering BEng at the University of Leeds, which he chose for two reasons. He explained 'Firstly, the amount of hands-on work that the University offers is excellent. The course emphasizes hands-on experience and practical application of knowledge. I was given the opportunity to conduct experiments in laboratories, using advanced computer-aided design (CAD), and learn different coding languages. This practical exposure enhanced my understanding of theoretical concepts and prepared me for the realities of working in industry.'
'Secondly, the fact that the course offers little bits from every field of engineering.' The first two years of the degree courses in the School of Mechanical Engineering share the same set of compulsory modules, giving students the flexibility to switch between different degrees to follow their passion. Yusuf described 'For instance, we take modules that range from mechatronics to thermodynamics, fluid mechanics, mathematics, design, manufacturing, and even economics and management. This diverse range of topics plays a major role in enhancing the student's knowledge in many fields, as well as broadening their choice of career paths.'
studying Mechanical Engineering at Leeds was the best decision I've made.
He decided to study at the University of Leeds because of its excellent academic reputation, as well as its active campus life. He said 'The University's prestigious standing in the field of Mechanical Engineering was a major factor in my decision. Leeds is known for their graduates that excelled to become world-class leaders, and I was hoping to learn and collaborate with them.'
The University has many facilities that provide an ideal working environment, some of which include well-equipped laboratories, I.T. clusters, cosy libraries, and even large sports halls with more than 130 exercise classes. This, combined with the University's commitment to interdisciplinary studies, made it the perfect fit for Yusuf's academic aspirations.
Yusuf was also captivated by the city of Leeds itself. He said 'The friendly atmosphere, variety of shopping destinations, beautiful parks and spaces, diverse culinary offerings, and convenient location were the main drivers to making my decision.'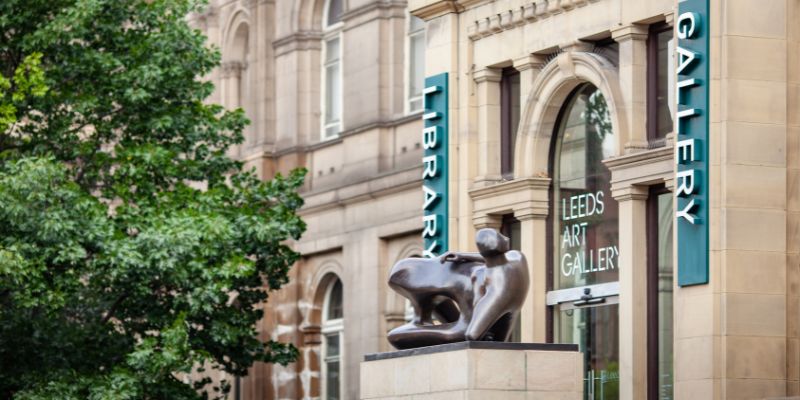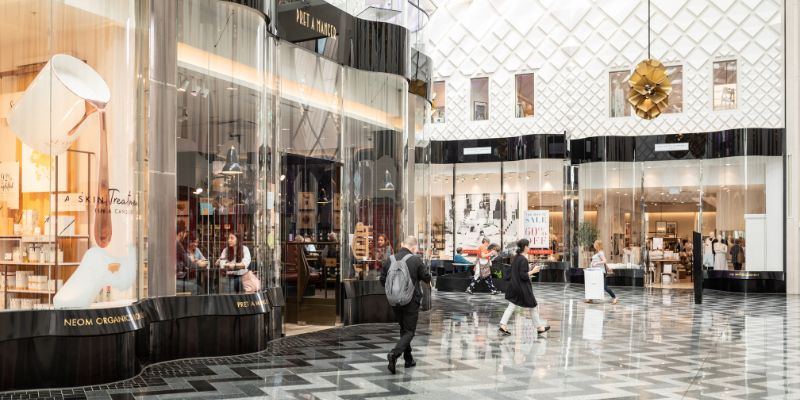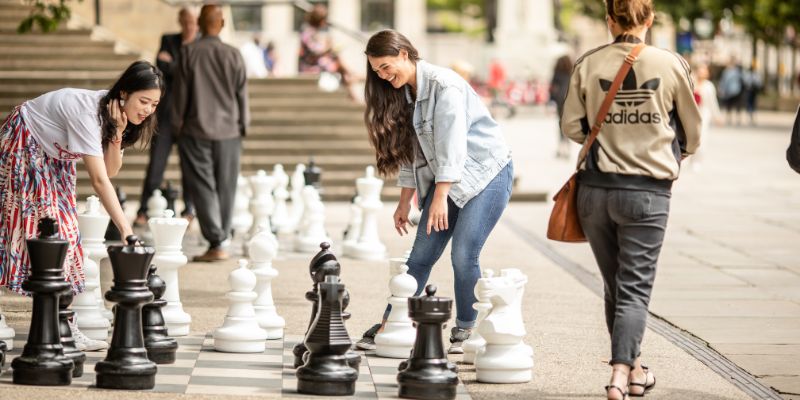 Overcoming fears
As an international student, studying abroad and far from home can be daunting. Yusuf described 'At first, I felt anxious about making new friends, adjusting to a completely different environment, or even finding my place within the campus community. With time, I met many great people from all around the world. Living alone taught me to do many things I thought I'd never learn, some of which include cooking, cleaning, washing the dishes, or even making my bed in the morning!
In addition, the transition from high school to university is a big jump and can be intimidating to many. At first, I would struggle with the difficulty of coursework, workload, and generally adapting to a new academic environment. However, with such little effort, I managed to develop excellent time management skills, and that's what mostly kept me on top of my academic work. Overall, living and studying abroad was an amazing experience and I would definitely recommend it to anyone and everyone.'
Project work
Some of the exciting projects Yusuf was involved with included building a buggy from scratch, a water wheel competition, as well as a bridge-build competition. He said 'What I like most about the structure of these projects is that they are made in a way for students to be put in random groups and work together to compete against other groups within the cohort. This gives us students the chance to meet people from the same cohort, as well as develop excellent teamwork/leadership skills, which is important for most engineers to have.'
In his first year, his class were asked to put together a bridge made from paper, which they had to write a code for to predict the maximum load it could handle until it collapsed. Yusuf said 'This was interesting as we used our skills in coding which we've learnt through one of the modules, as well as the manufacturing part of it whilst building the bridge. We then had to compete against other teams on who had the strongest bridge, which could essentially resist the largest amount of force. This was done by placing sandbags tied to the bottom of the bridge until it collapsed.'
In his second year, the class had to design, manufacture, build, and code an electrically powered buggy. He described 'We first had to create a poster with our design and some theoretical estimations and calculations, which we presented to PhD students through a poster show held at the University. Then, we had to manufacture the buggy from scratch, which helped us put our manufacturing skills to work. We then created a code for the buggy to drive forward, stop at a certain point and drop a payload, and then continue to run over a series of bumps, and finally come to a stop. It was extremely fun working in a group, as we had to put our engineering minds together and come up with a unique design, estimate some theoretical calculations, and finally compete with other teams. The long days and nights spent working on this project were the best part of it.'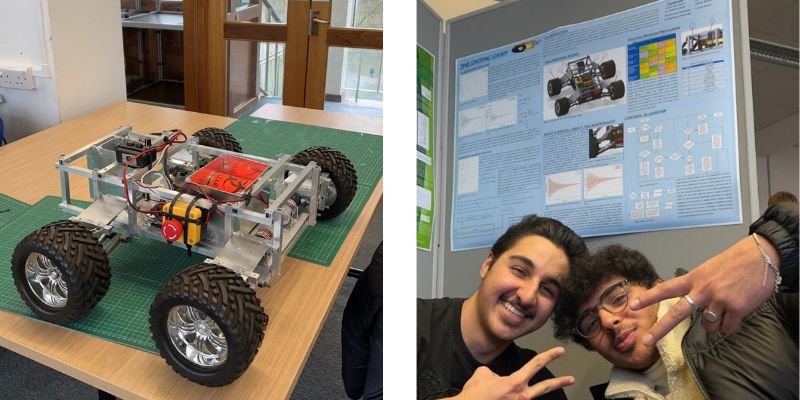 Yusuf commented that he did not expect the amount of practical hands-on work and the breadth of modules within the Mechanical Engineering degree. He said 'I was surprised to see that we would be learning about things that have barely anything to do with engineering, such as economics or management, however, I'm glad we got to study those because now I see the true value of studying such a large variety of different topics. Something else I did not expect to learn was coding. Before coming to university, I thought coding was only something computer-science or mechatronics students would learn, although I've realized the power of coding and how important it can be in any technical field of work. I think it's a very important and great skill for anyone to learn.'
Outside the classroom
Being at university isn't all about your course, you also need to make time outside your studies to have fun and make friends. In his first year, Yusuf joined the table tennis society, where he had the opportunity to strengthen his skills and become a better tennis player overall. He commented 'It was a very fun experience, from meeting people from all around the world to competing against teammates, to going out for social events.'
In his second year, he became a part of the committee for both the Mechanical Engineering Society and the Bahraini Society in Leeds. He said 'For the MechEngSoc, I was the sports secretary. This role helped me develop leadership skills, as well as communication skills since I had to work with the Mechanical Engineering Football Team to organize fresh new kits and accessories for them to use. I also organised a friendly football tournament that 12 teams participated in, with the winning team receiving a cash-prize award. This experience is a one-in-a-lifetime experience and I encourage all students to take part in such committees, not to mention the fun times that come with it.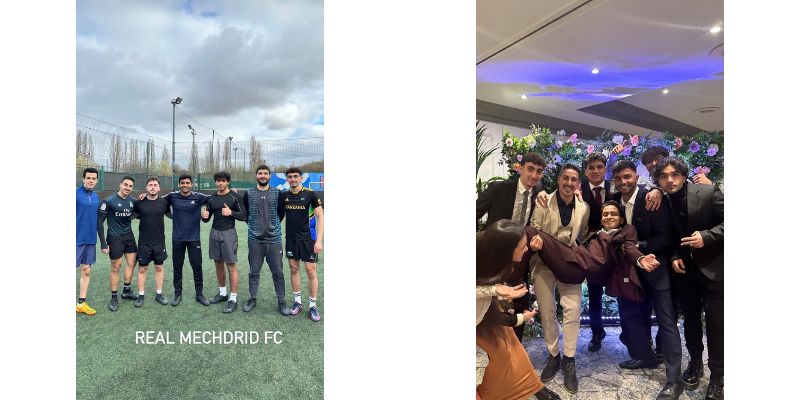 For the Bahraini Society, I had the role of treasurer, where I had to oversee the financial administration of the society and organize the funds and costs. This experience really strengthened my organisational skills, not to mention that it taught me how to manage my own money in a well-mannered way. I definitely encourage all students to join different societies and even run for roles as part of the committee, as it'll help develop your personality and have lots of fun while doing so!'
Living in Leeds
During his first year, Yusuf stayed at a private student accommodation, he had an ensuite room with a shared kitchen/living room. 'I considered this to be one of the best experiences of moving to university.' He described. 'When living in student accommodation, you get to meet many students, make friends, cook, clean, and have fun together. Many student accommodations host mini parties or gatherings for all students in the building, which is a great opportunity to familiarize yourself with people, especially for fresh students that don't know many people in that area. The buildings usually have facilities like communal spaces, study areas, gyms and even cafes or shops, creating a comfortable living experience. Also, most student buildings are located close to the university campus, making it convenient for making those 9 AM lectures! Living in student accommodation is what gave me the taste of independence, as well as the opportunity to learn important life skills. Overall, it was a great experience, and I would definitely recommend it to all students, especially fresh 1st year students.'
Living in student accommodation is what gave me the taste of independence, as well as the opportunity to learn important life skills.
Thinking back on his time discovering the city Yusuf said 'Leeds is a relatively small city, which makes it the perfect place to live in as it eases transportation across the city. The University and city centre are very close to each other, with just a nice 10-minute walk. The city is also very student-friendly, as it offers a variety of student accommodation options with affordable options to suit different budgets and preferences. There are numerous theatres, art galleries, and music venues across the city, along with many festivals and seasonal events such as the Valentines' Fair or Leeds Night Light. Many students from across the UK come to visit Leeds for its entertaining events. The city has an excellent nightlife, with many pubs, music venues and clubs around the city. This can be exciting for many students to take a break from studying and enjoy themselves. Leeds is also surrounded by stunning natural landscapes, such as the Yorkshire Dales and Peak District National Park, where students can relax and enjoy nature. Overall, Leeds offers a dynamic and enriching experience for students, both academically and culturally.'
Looking to the future
After receiving his bachelor's degree, Yusuf is planning to return back home, to Bahrain, and work in the oil and gas industry. He said 'Mechanical engineers are highly demanded in the oil and gas industry within the Middle East, and the course is really preparing me to pursue my career in this field. The skills I learnt, whether it is coding or designing, as well as the projects I was involved in prepared me to work with real-life problems and especially within a team, as most engineers work in a team. The academic knowledge, practical skills, and leadership and teamwork helped provide a strong foundation for myself, as employers often value these skills when assessing candidates.'
Sage advice
Go for it! Trust me, it'll be worth it
When asked what advice he had for anyone thinking of studying Yusuf said 'Go for it! Trust me, it'll be worth it.'
He carried on 'Mechanical Engineering can be challenging at times. It requires dedication, perseverance, and a strong background in mathematical and analytical skills. However, for those who enjoy problem-solving, and are passionate about science and technology and creating innovative solutions, this course can be an exciting and rewarding career path. The University of Leeds makes it easier for you students to settle in and take your time with building that strong foundation, and will also have you well-prepared for your future career!'
Join us
Want to know more about student life at Leeds? Chat to one of our current students to find out what it's like to be part of our welcoming community.