School of Physics and Astronomy
Events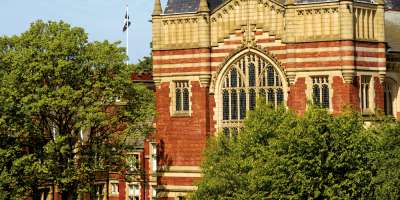 Monday 30 November 2020
Join us from 30 November to 5 December for our Postgraduate Virtual Open Days experience.
Wednesday 2 December 2020 | Soft matter physics, Seminars, Physics and Astronomy
The University of Birmingham's Dr Melanie Britton's research is at the interface between chemistry, chemical engineering and physics. Melanie is presenting some of her research to Leeds' SMP group.
One day event
Reoccuring events