Physics Sixth Form Conference
Date: Monday 4 December 2017, 10:00 – 13:30
Location: Michael Sadler Building
Type: Conferences
Cost: Free
Join us at the Physics Sixth Form Conference here at the University of Leeds and hosted by the School of Physics and Astronomy.
The purpose of this event is for A-level students to hear about the new and exciting areas of research happening at the University of Leeds, and the opportunities available to both pre-university and undergraduate students to not just learn physics, but DO physics.
We'll showcase the active research environment here at the University of Leeds that enables us to offer exciting courses taught by experts who are leaders in their fields.
At the end of the event, you will have had learned about new avenues of exciting physics research, have met current students doing physics research at Leeds and found out about how you can get involved in physics research even as a pre-university student.
Have a look at our website's Research page (www.physics.leeds.ac.uk/research) to see how what we research at the University correlates with what areas of physics interests you the most.
Teachers are able to book places for their classes, but pupils are also encouraged to book on individually to attend the event.
Travel bursaries are available for individual pupils who meet Access to Leeds criteria. Get in touch at stem@leeds.ac.uk to learn more.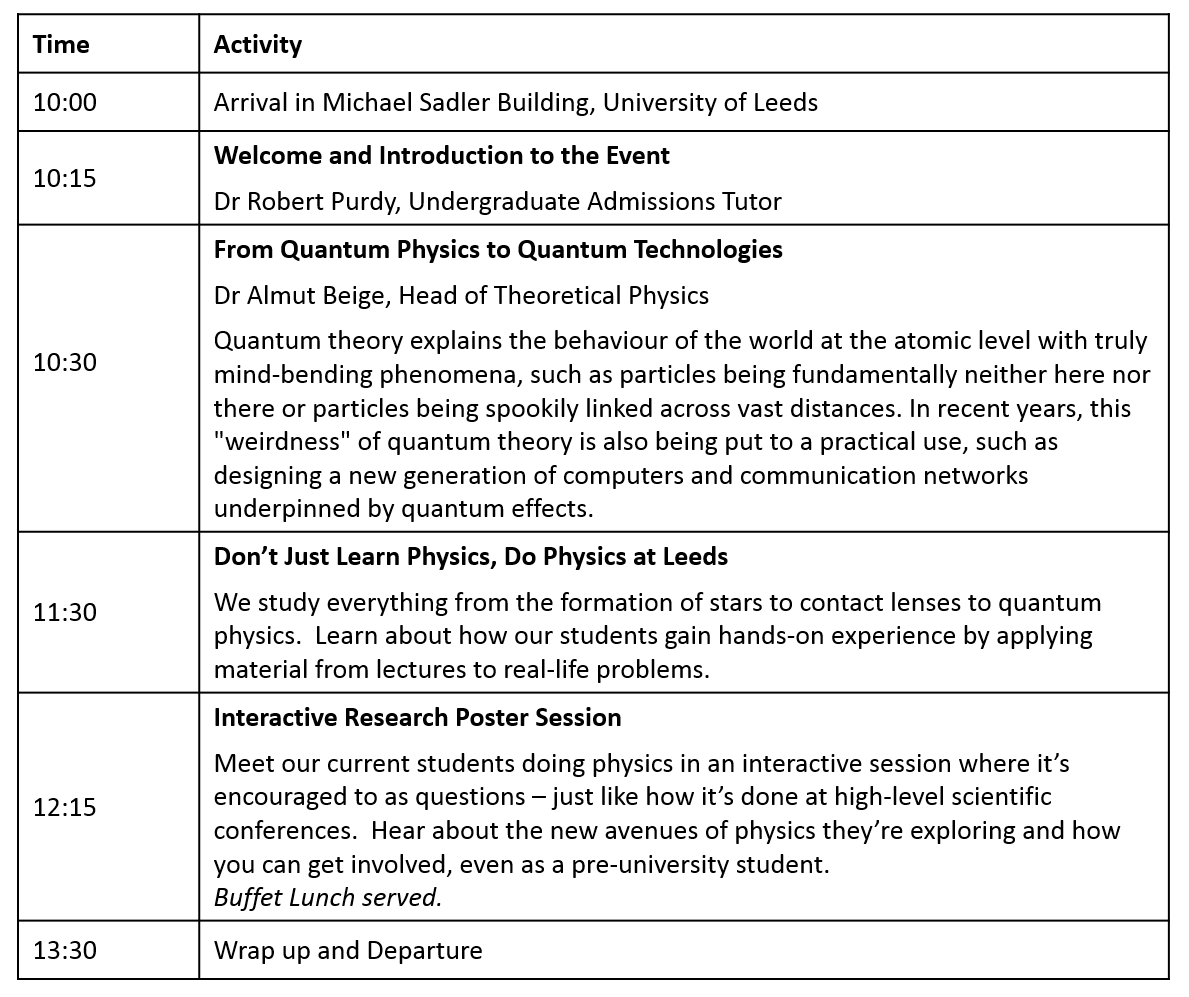 Please get in touch with the Oganising Team at STEM@leeds.ac.uk if you have any questions.