"How to Fix..." podcast takes the fight to cancer in final instalment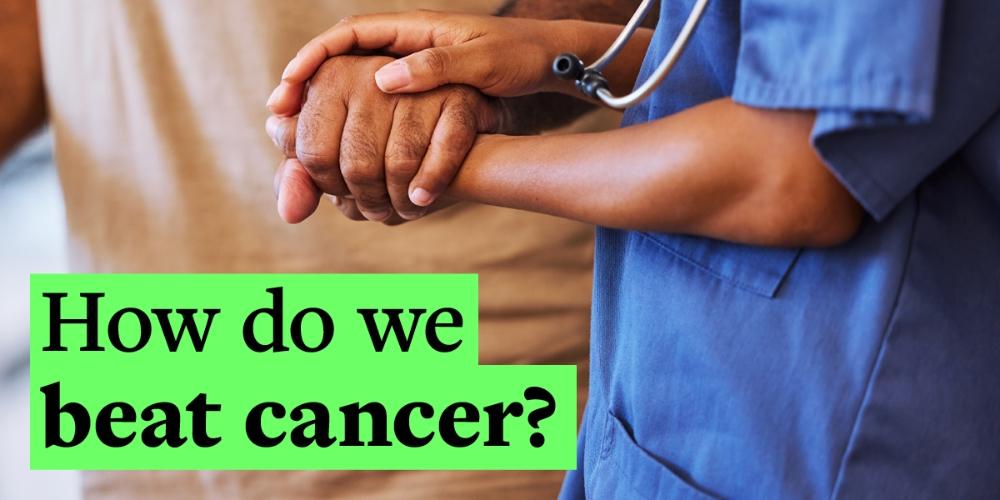 Cancer will affect one in two of us, but how do we fight back? The final episode of How to Fix... sees three more academics discuss one of the most important health issues facing the modern world.
In the seventh and last episode of the University's new "How to Fix…" series, a trio of academics join host Rich Williams to discuss ways we can improve our chances against cancer, such as making detection faster, innovative treatments, and new technologies who can help us win the fight against the disease.
The podcast features Professor Pietro Valdastri, Director of Robotics at Leeds and a member of the School of Electronic and Electrical Engineering, who helped develop a tiny robot that can travel deep into the lungs to detect and treat the first signs of cancer.
Professor Valdastri said: "What is unique here in Leeds is that within a five-minute walk, we have a great hospital, Schools of Engineering and a Faculty of Biological Sciences, as well as a great start-up incubator at Nexus, which covers the translational component of new technologies. It's great to be in this place with all these great opportunities."
My dream would be speed up the time it takes to get from an idea that we test on the lab bench to actual human trials.
Professor Valdastri is joined by David Sebag-Montefiore, Professor of Clinical Oncology in Leeds' School of Medicine and Director of the Leeds Cancer Research Centre, and Professor Richard Bayliss of the School of Molecular and Cellular Biology.
Rich Williams with Professors Richard Bayliss, Pietro Valdastri, and David Sebag-Montefiore.
The podcast also includes audio interviews with husband-and-wife rectal cancer patients Trevor and Judy, who were featured in our World Cancer Day coverage in July.
Professor Bayliss said: "As an individual, you're not going to understand all the elements of this complex disease, or the needs of a specific group of patients. You're not going to understand enough to be able to come up with a really great idea. You have to collaborate in order to innovate and to create new treatments diagnostics."
"We all get out of bed with this mission to tackle cancer," said Professor Sebag-Montefiore. "We have a fantastic academic research community in Leeds. We will make faster progress by having biologists, chemists, engineers, AI and clinicians working together.
"I'd like to wake up and find a seven-figure cheque to Leeds to actually allow us to accelerate all the fantastic work that we are already doing."
Further information