Aleksia Kola
Course: Theoretical Physics MPhys, BSc
Why did you decide to study physics at the University of Leeds?
When deciding my university options, I knew I wanted somewhere that had a good ranking on the league tables but also in a city that was vibrant and had lots going on. I chose to visit Leeds on the open day and really enjoyed the interactions I had with everyone; it felt cheery and welcoming even though it was a rainy day. I mostly enjoyed talking to the students on the open day and they all seemed to genuinely enjoy their time (I can now understand why). I also had a chance to explore the city that day and have some dinner. The pizza I had that day was the end to a great experience and after that I could see myself studying in Leeds.
What have been the best aspects of studying on your course and why?
I have thoroughly enjoyed the lectures given by the School of Physics and Astronomy. I have also enjoyed being able to branch out into different schools for some of my modules and learn how physics is used across many subjects like maths, environment and engineering.
I also love the open-door policy that my lecturers have at Leeds. They reply to emails quickly and are happy to help at any time as long as they are not busy with other students. They are also around for a chat if you need one – even during the pandemic they have been happy to host extra sessions and are really dedicated to the students.
Tell us about some of the projects you have completed so far
I have completed many small projects so far in my degree and will be completing one for my final year soon. The ones that I found most useful academically were the computing projects, as they taught me how to use Python and how to program for different needs.
As the Physics Society President, I have also taken up a few non-academic projects to make life at Leeds as fun and exciting as possible for students. During the COVID-19 pandemic, I have been able to interview lecturers for a podcast we are starting. Lecturers have been very involved in it and it has been very fun to do.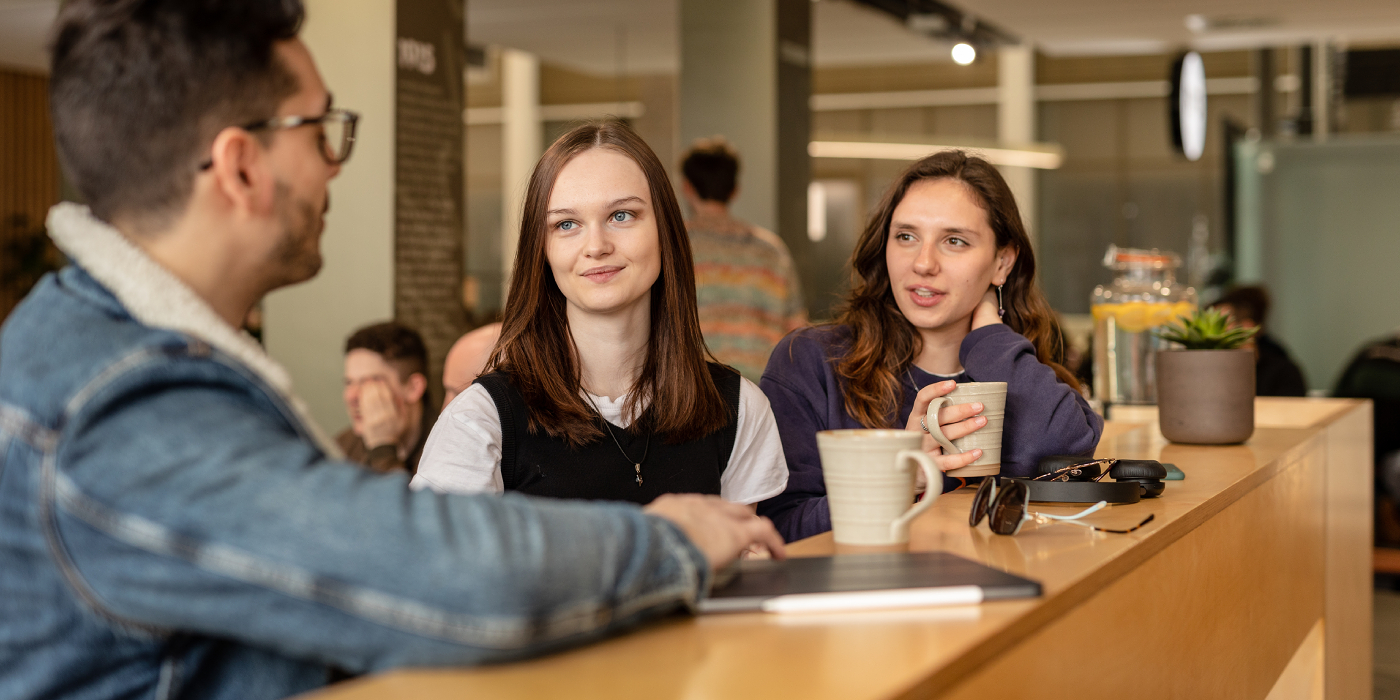 What does the city of Leeds have to offer students?
Leeds is a vibrant city with a huge variety of activities close by. It has the aspect of a crazy and busy city life that's full of shopping experiences and bars. There's also a quieter area on the other side of town, with parks and woodland areas that have lots of wildlife. Leeds has a nightlife suited to anyone – from jazz clubs and indie nights, to drum and bass, or just a quiet night at a pub. The three universities in Leeds give the city a strong student network and I have found myself feeling safe and secure in the city.
What experiences at Leeds do you think will help you in your future career?
I have been involved in a lot of activities and jobs at Leeds that have not only boosted my confidence but have also allowed me to meet a lot of new people. Working as an accessibility intern has allowed me to learn new computing skills and taught me to pay attention to detail. Being the Physics Society President has allowed me to interact with new people and run a team. Additionally, participating in many societies has taught me how to manage and prioritise my time.
What's the most important thing you've learned during your time at university?
There are so many things to learn at university but the most important thing I have learnt is that there are so many opportunities available to you if you just talk to people. I have managed to have lots of different roles and responsibilities and have managed this just by talking to the faculty. Everyone is very friendly and happy to let you get involved in things if you just ask.
What would you say to students coming to do the same course?
Get involved in as much as you can and get out of your comfort zone!