Leeds Nanotechnology Cleanroom
Overview: The 800 m2 Leeds Nanotechnology Cleanroom offers a broad range of fabrication capabilities, including: Photo- and electron beam- lithography, contact and non-contact metrology, physical and chemical vapour deposition, dry etch and deposition, wafer and device bonding, and annealing capabilities, in addition to test, packaging and post-processing.
Contact name: Dr Chris Wood
Phone: +44(0)113 343 8335
Email: c.d.wood@leeds.ac.uk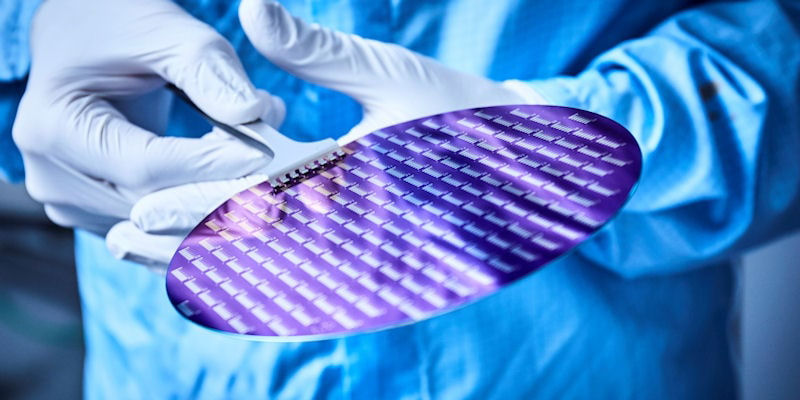 Hosted within the Sir William Henry Bragg building at the University of Leeds, the Leeds Nanotechnology Cleanroom houses a broad platform of instruments to support most fabrication and processing requirements in micro and nanotechnology, including for photo- and electron-beam lithography, physical and chemical vapour deposition, wet and dry etching and post-processing/packaging, alongside a range of electrical, optical, electron-beam and surface characterisation capabilities.
The above equipment and capabilities are supported by a broad range of ancillary equipment, including dedicated solvent, acid and HF wet benches, UVO cleaners, vacuum ovens, ultrasonic and megasonic cleaning, dark-field, bright-field and DIC reflection microscopy, O2 plasma ashing, electrical probe stations and process-specific spin coaters.
This equipment underpins device fabrication for a range of cutting-edge research activities including, for example, for the fabrication of nano-magnetic and spintronic devices, microfluidic devices for biomedical applications, high-frequency (MHz to THz) electronics, photonic devices, quantum cascade lasers and hybrid bio-electronic materials.
These activities are supported by the unique blend of micro- and nano-fabrication expertise provided by our dedicated team of Experimental Officers and Technical staff, who routinely support internal and external academic users, alongside local and national SMEs to (co)develop new fabrication processes, provide training and knowledge transfer, and to assist in developing collaborations and funding applications.
Equipment
The 800 m2 Leeds Nanotechnology Cleanroom comprises seven processing bays accessed via a central cleanroom corridor, each serviced by a network of ISO 7 service chases. Processing areas include: 96 m2 rated at ISO 4 for electron-beam lithography (temperature stability 0.1 °C/hr) and photolithography (0.5 °C/hr); a further 275 m2 rated at ISO 5 with a temperature stability of 0.5 °C/hr for wet and dry etching, PVD, CVD and metrology, and a further 43 m2 of ISO 7 lab space (0.1 °C/hr) for electrical test & packaging, and post-processing.
Within the processing bays and built into the very bedrock are > 30 quiet islands to minimise vibration, in addition to eight ISO 4 wet benches and two fume hoods, dedicated cold-development and PDMS processing stations and twenty specialist gases with both local and catastrophic abatement, and a comprehensive gas detection network.
Our equipment list is constantly being updated and upgraded. If we don't have what you need, then please contact us to outline your requirements and make suggestions for new capabilities that would benefit you and your research/industry.
Who can use the facility?
We are committed to sharing our facilities and expertise with external academic and industrial collaborators. For internal enquiries, please contact Dr Chris Wood, e: c.d.wood@leeds.ac.uk, and for external enquiries please contact the Royce Institute for Advanced Materials, e: royce@leeds.ac.uk.
For full details of the Leeds Nanotechnology Cleanroom, including comprehensive lists of equipment and their capabilities, please visit the Leeds Nanotechnology Cleanroom website.