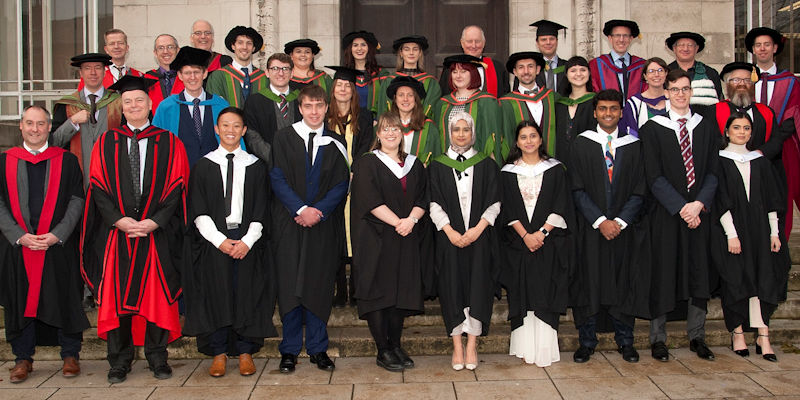 Congratulations to all our students.
Graduation is a special time for you, to recognise and celebrate your achievement and hard work and everyone at the School are all very proud of you.
Professor Colin Fishwick, Head of School had this to say, "Tuesday's graduation ceremony was a wonderful event to celebrate students from the Schools of Chemistry, Physics and Astronomy, and Food Science and Nutrition, with degrees awarded by Professor Helen Gleeson, Professor Alan Mackie and myself, and presided over by Deputy Vice-Chancellor Professor Tom Ward.
We celebrated the achievements of students on our BSc, MChem, MSc and PhD programmes. The students and their families had a terrific time celebrating with Chemistry staff and we were all very proud."
We wish all of our graduates the very best of luck for their futures.
Recent graduate, Jack Street, received his degree on Tuesday. He completed his MSc on Polymers, Colourants and Fine Chemicals and focused his research project on biodegradable drug delivery vehicles with Dr Paul Thornton. Jack said, "My time at Leeds as afforded me with so many opportunities to learn and grow and it as really fulfilled me academically as well as personally."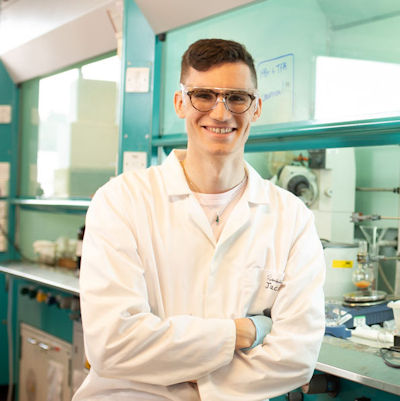 He added,
I would love the opportunity to return and work in Leeds as I've loved living here for the past year and don't see a reason I wouldn't come back!
You can still watch the ceremonies on the Graduation Ceremonies page and it's also available to purchase on DVD or Blu-Ray here. If you want to stay in touch with us and your friends, we have a big Leeds alumni network with over 40,000 members! You can go to our dedicated Leeds Alumni Online page to register to receive email updates and exclusive offers, get career support, promote your business, and get involved with the University's work.