The Leeds Course in Clinical Nutrition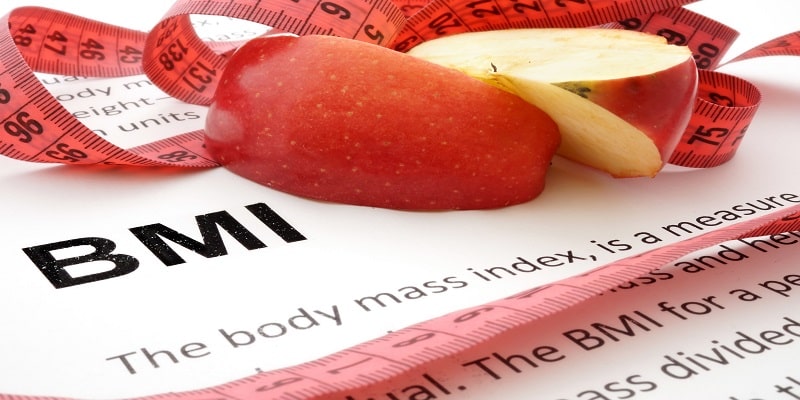 Start date: 4 September 2024
End date: 6 September 2024
Duration: Three days
Fees: TBC
Venue: University of Leeds
---
enquire
About the course
This course is specifically designed to provide a thorough grounding in all aspects of clinical nutrition and:
summarise national nutrition drivers to provide a foundation for the course

increase awareness of nutritional compromise and its consequences; give practical guidance on assessment of patients, and discuss particular patient groups (surgical patients, those with irritable bowel syndrome, renal disease, eating disorders and liver disease)

discuss practicalities of feeding in terms of ethics, different methods of feeding and understand more about different techniques to give artificial nutrition

establish principles of nutritional importance in extreme clinical situations (short bowel syndrome, refeeding syndrome, parenteral nutrition)
Exhibition
As in previous years, there will be an exhibition on days one and two of the course where we will be joined by suppliers of relevant products for clinical nutrition.
If you would be interested in exhibiting, please contact Harriet Wills - clinicalnutrition@leeds.ac.uk.
Who should attend?
The Leeds Course in Clinical Nutrition is aimed at you if you're a professional with an interest in clinical nutrition. It will particularly appeal to you if you have an interest in patient nutrition or if you're a:
clinician

dietitian

doctor

hospital pharmacist

nursing staff member

others with interest in patient nutrition
Programme
Wednesday 4 September 2024: 8.30 – 9am Registration
Nutrition and risk – what can we do?

Estimating nutritional requirements

Workshops:

Normal BMI

Obese

Very underweight

Short bowel syndrome

Nutrition in IBD

Ethics of feeding

Nutrition and the liver patient

Course dinner for delegates and speakers (Leeds City Centre)
Thursday 5 September 2024:
Practicalities of enteral feeding

Workshops:

PEGs/gastrostomy tubes

Jejunal feeding tubes

Drugs via NG tubes

NGs, nasal bridles, etc.

Nutrition and the surgical patient

Preventing the refeeding syndrome

Nutrition and eating disorders
Friday 6 September 2024
Pharmacy and parenteral nutrition

Nutritional nightmares in gut-brain disorders

Obesity / bariatric surgery

Small bowel transplant

Kullavanijaya International Guest Lecture: Managing home parenteral nutrition

Workshops

Short bowel syndrome

PN issues – working out requirements

Management of abnormal LFTs

4.30pm End of day three, close and departure
Speakers
Course Director
Dr Clare Donnellan - Consultant Gastroenterologist, The Leeds Teaching Hospitals NHS Trust
Speakers
Dermot Burke, Senior Lecturer in Surgery, Leeds General Infirmary
Helen Davies, Senior Specialist Gastroenterology Dietitian, Leeds Teaching Hospitals NHS Trust
William Rhys Jones, Consultant Psychiatrist, Yorkshire Centre for Eating Disorders
Catherine Kenneth, Consultant Gastroenterologist, Bradford Teaching Hospitals NHS FT
Charles Millson, Consultant Hepatologist, York Teaching Hospital NHS
Peter Mooney, Consultant Gastroenterologist Nutrition, St James University Hospital
Jeremy Nightingale, Consultant Gastroenterologist, formerly St Mark's Hospital
Emma Noble, Clinical Lead Dietitian, Leeds Teaching Hospitals NHS Trust
Mary O'Kane, Consultant Dietitian (Adult Obesity), The Leeds Teaching Hospitals Trust
Peter Paine, Consultant Gastroenterologist, Salford Royal NHS Foundation Trust
Andrew Rochford, Consultant Gastroenterologist, Royal Free London Hospitals NHS
Antje Teubner, Associate Specialist Intestinal Failure, Salford Royal NHS Foundation Trust
Alison Young, Consultant Nutrition Nurse, Liverpool University NHS
Sarah Zeraschi, Consultant Pharmacist Nutrition, Leeds Teaching Hospitals NHS Trust
Fee information
Course fee:
TBC
Fees are VAT exempt.
A discount fee is available for BSG members. Please contact Harriet Wills if you are a BSG member.
Course fees include:
cost of tuition

paperless course materials

lunches

light refreshments

course dinner (in Leeds City Centre)
View our terms and conditions
Venue details
Venue:
Faculty of Engineering and Physical Sciences
University of Leeds
Woodhouse Lane
Leeds
LS2 9JT
The exact location within the Faculty for course registration and the presentations will be included within your delegate joining instructions to be sent by email (please get in touch if you have not received your course joining instructions).
The nearest public car park is Woodhouse Lane (multi storey) at LS1 3HQ. The car park is open 24 hours. Charges apply. Please click here for information and location details. Please note this car park is a fifteen minute walk to/from our building and delegates should allow ample time to park and register for the course.
Accommodation
Delegates are responsible for organising your own evening meals and accommodation (if required). A list of hotels close to the University is available and will be provided with your course joining instructions.
What our delegates say
"A holistic course with multidisciplinary focus which really helped to get a handle on the practical management of clinical nutrition."
James Kennedy, Royal Berkshire Hospital
"A fabulous overall tour of the highs and lows of nutrition care in both parenteral and enteral patients."
Victoria Fleming, Blackpool Teaching Hospitals
"Brilliant course, would definitely recommend to anyone who deals with patients who have complex nutritional needs."
Badr Abdalla, Cardiff and Vale University health board
"This is an outstanding course on clinical nutrition, particularly for inpatient issues. The level of expertise amongst the faculty is very high and they create a very friendly and open forum for discussion and learning."
Dom Crocombe, Royal Free London
Contact us
Harriet Wills – Course Coordinator

CPD Conference and Events Unit
Faculty of Engineering and Physical Sciences
University of Leeds
Leeds
LS2 9JT
T: 0113 343 2494
E: clinicalnutrition@leeds.ac.uk
Stay up to date with the latest course news and developments by following the CPD, Conference and Events unit on LinkedIn and Twitter.
Accreditation
The Leeds Course in Clinical Nutrition (code: 144367) has been approved by the Federation of the Royal Colleges of Physicians of the United Kingdom for 18 category 1 (external) CPD credit(s).

The 2023 course has also been formally endorsed by BAPEN, the British Dietetic Association (BDA), British Society of Gastroenterology (BSG) and the National Nurses Nutrition Group (NNNG). BDA endorsement applies only to the educational content of the learning activity.