EPS Employability Team wins NUE's Best University Placement Service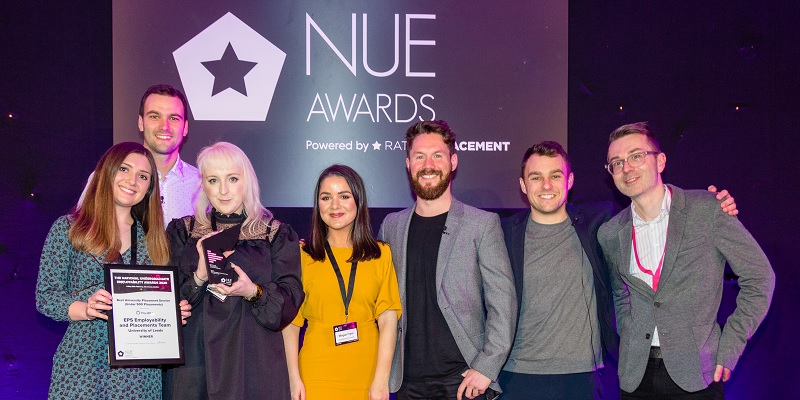 The Engineering and Physical Sciences Employability and Placements Team has been recognised with a prestigious national award.
The team, which arranges industrial placements, internships and graduate opportunities, as well as application support and career advice for students in the faculty, won Best University Placement Service (Under 500 Placements) at the National Undergraduate Employability (NUE) Awards.
The judges praised the team's "phenomenal achievement" of forming cohesive partnerships with academic members of staff across eight different schools, which meant students were kept informed about the importance of work-based learning in sessions with their personal tutors or in timetabled sessions from the team.
They were also commended for their role in creating a summer internship research project scheme across the faculty for students as an alternative way to gain work experience, which led to 50 students being employed last year.
The team's commitment to supporting international, disabled and widening participation students by developing specially-tailored resources and events was also commended by judges, who praised an international event with Deloitte which attracted an impressive 250 international students.
It is one of a string of achievements at the NUE awards in recent years – in 2018, the team received both the Most Improved Commitment to Employability and Best Employability Service awards, while in 2019 it was a finalist for Best Employability Service.
Students looking for placement opportunities, employment support or guidance can book to see the team or find opportunities at MyCareer.leeds.ac.uk, or can contact the team via email at EPSemployability@leeds.ac.uk.
For advice and information on anything from what to wear for interview to what jobs we have available, follow the team on Instagram @eps_employability.