Trio of Leeds professors honoured in 2023 Society of Chemical Industry Awards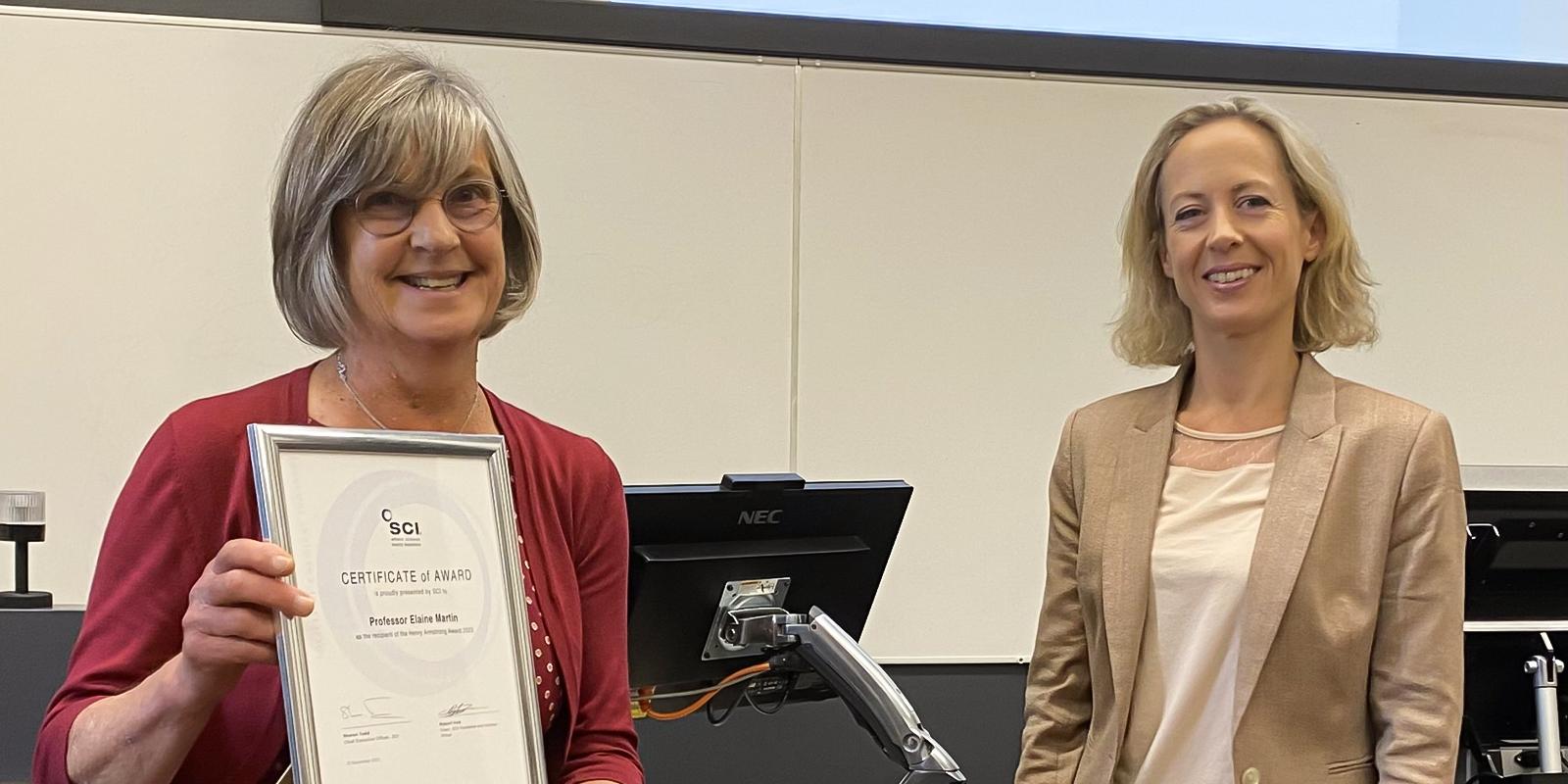 Three professors within the Faculty of Engineering and Physical Sciences have received prestigious awards from the Society of Chemical Industry (SCI) in its annual awards for Yorkshire and the Humber.
Professors Chris Rayner and Richard Bourne of the School of Chemistry, and Professor Elaine Martin from the School of Chemical and Process Engineering (SCAPE), received their accolades on 22 September, and on home turf – this year's SCI Y&H Group Annual Awards 2023 event was hosted within SCAPE, featuring 20-minute lectures from all four award winners.
This award, presented to an individual or a team, celebrates research and development carried out in the last ten years that provides a "potentially major benefit to society in the region." Professor Rayner's work in early-stage carbon capture technology and sustainable chemistry impressed judges, who saw his work as crucial in the drive towards net zero.
The Chemistry for Industry Award recognises the successful application of chemistry to enable or support sustainable industrial development in the region – not just traditional chemical companies. Professor Bourne, a Research Chair of the Royal Academy of Engineering, focuses his work on the development of digital technologies for rapid discovery and development of pharmaceuticals – and is part of a group based within the Institute of Process Research and Development (IPRD).
This award, established in 1943 in honour of Henry E Armstrong – who played an important role in establishing the former SCI Process Engineering Group – is given to an authority in a field of Chemical Engineering. Professor Martin, the former Head of SCAPE – and another member of the IPRD – has been recognised for her industry-leading work with an OBE for services to science in 2010 and being appointed as a Fellow of Royal Academy of Engineering in 2012.
The three Leeds academics were not alone in receiving SCI's 2023 awards; Joy Parvin, the Director of the University of York's Centre for Industry Education Collaboration, won the Science for Society Award, given to those who have delivered sustained, outstanding and influential contributions to the advancement of science education that provide a major benefit to society in Yorkshire and beyond.
Further information