Dr Nick Warren awarded UK Young Researchers Medal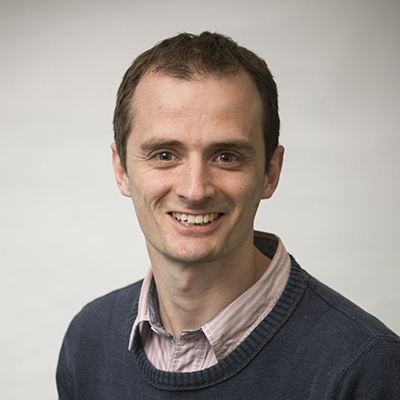 Wins 2022 Macro Group prize for researchers who show outstanding promise for the future.
Dr Nick Warren has been awarded the 2022 Macro Group UK Young Researchers Medal for his work in polymer synthesis.
The prize is awarded annually to a UK-based scientist, with up to 12 years of experience since completion of PhD, whose contributions to polymer science show outstanding promise for the future.
Dr Warren's current projects, focussed on optimizing polymer and nanoparticle synthesis using Artificial Intelligence, are a result of his long-standing interest in polymer synthesis and his desire to develop controlled polymerisation techniques to create more economical and less energy intensive methods of manufacturing the next generation of sustainable polymers.
I am really delighted with the award, and believe it will help me contribute to the strategic direction of polymer science in the UK.
He explained, "Since my PhD I've been fascinated by the huge array of materials which can be made simply by making small changes in the structure of polymer molecules. This has led me to exploring more and more avenues for designing polymers for specific applications. Initially, this involved using advanced chemistries, but I recently noted that relatively few groups are exploiting digital technologies for accelerating research and development in polymer science. This has become a whole new area of interest, whereby advanced chemistry can be complemented by computer controlled reactors."
By applying new technologies to existing polymer synthesis chemistry, Dr Warren has been able to identify potential routes to materials not previously deemed practical. This has presented an array of research opportunities, including optimising nanomaterials for use in drug delivery, soft electronics as critical additives to everyday commercial products. He is hoping to be able to develop routes to accelerating R&D in polymer science so we can rapidly develop more sustainable polymers and plastics to replace those currently used.
As part of the award, Dr Warren's work will be showcased at the Macro Group's two-day conference in September at Loughborough.
He said, "I am really delighted with the award, and believe it will help me contribute to the strategic direction of polymer science in the UK. This will bring huge benefits to the University of Leeds which is looking to establish a centre of excellence in the exploitation of digital technologies for chemical discovery and development."