Third CDT-REAL held at School of Chemical & Process Engineering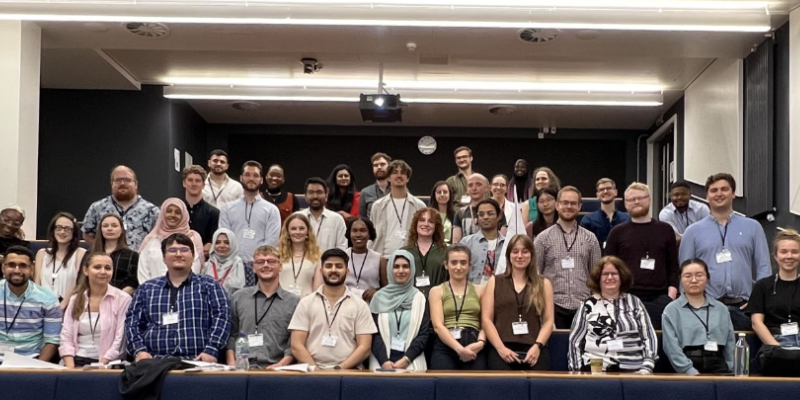 The CDT Research Exchange at Leeds 2022 (CDT-REAL 2022) took place on Thursday 25 and Friday 26 August . 
The event, at the School of Chemical & Process Engineering, brought together researchers from the Leeds CP3 and Molecules to Product CDTs, the Durham/Edinburgh/Leeds SOFI CDT, and the Birmingham Formulation CDT.
This is the third event in the series of inter-CDT conferences. As one of the first in-person events since the pandemic, this was an excellent opportunity for PGRs to get together and discuss their work in an informal setting.
Attendees participated in icebreakers, and team-building exercises followed by a series of long and flash presentations. A conference dinner was hosted at University House. Attendees had very positive feedback about the facilities at SCAPE and Leeds, especially catering and accommodation!
Prizes (sponsored by one of CP3, Molecules, and SOFI industrial partners, Infineum) were awarded for the best talks and posters.