Help create the Goodland Woodland in memory of SCAPE's Arthur Goodland
There are plans to plant hundreds of trees to create a new woodland in his memory.
To honour our friend and former SCAPE postgraduate researcher, Arthur Goodland, a fundraiser is being arranged by Eddy Mitchell (former SCAPE Low Carbon CDT PGR) on behalf of the United Bank of Carbon.
They are fundraising to plant hundreds of trees at Hardknott Forest in the Lake District National Park, and create the Goodland Woodland.
We have some great memories with Arthur during his time in Leeds. One year at Hardknott, he joined a trip with Leeds University Union Conservation Volunteers where he helped out in typical Arthur style.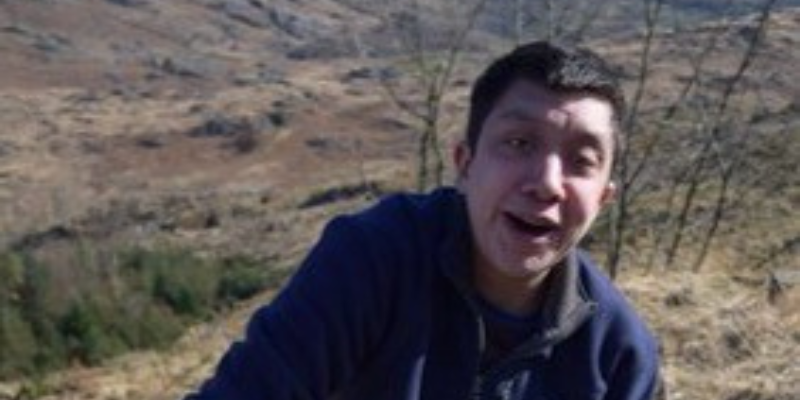 Restoring Hardknott Forest is a partnership between the University of Leeds and Forestry England to restore a 630 hectare former forestry plantation to native woodland and other natural habitats. For over 15 years volunteers from the local area, the University of Leeds, and other groups have been helping restore this site.
To assist and diversify the extensive natural tree regeneration at the site, the project plants small numbers of missing or locally rare tree species, such as aspen, hazel, alder or hawthorn. This enhances biodiversity and improves habitat for local wildlife.
For more information and to donate, please visit the crowdfunding page.