Aviation Technology graduate wins Study UK award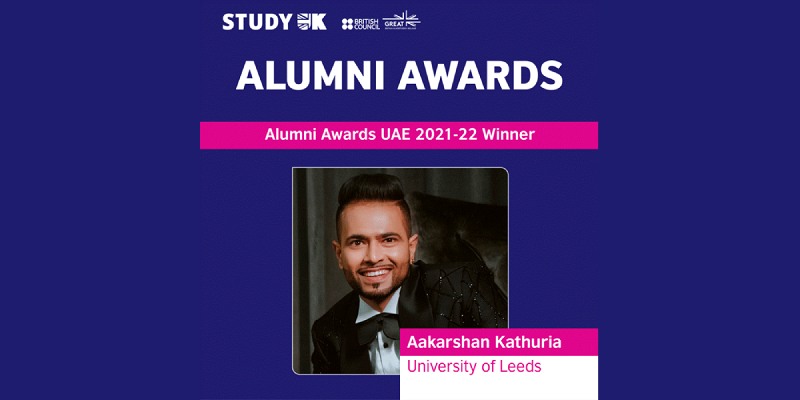 Aakarshan Kathuria, a 2011 Aviation Technology with Pilot Studies graduate, has been honoured in the Business and Innovation category of the Study UK Awards in the UAE. 
The award ceremony was held on Tuesday 22nd March to celebrate Aakarshan and other outstanding applicants.
Aakarshan has experienced working across several companies in aviation to FMCG industries. By taking inspiration from business models in the UK, he introduced Real Estate crowdfunding portal to the UAE.
His venture has been recognised by several local publications and he has been invited to Beirut, Lebanon and Riyadh, Saudi Arabia to represent the UAE wherein he pitched the platform to a crowd of over 3,000 attendees.
Aakarshan's biggest achievements include being named in the Forbes 50 UAE start-ups to watch out for and generating investments of over 200 million pounds into the UAE Real Estate sector from all over the world.
Aakarshan said: "I'm very happy and honoured to receive this award from the British Council and Study UK Awards. This is a win for Leeds University where I studied Aviation Technology with Pilot Studies and graduated in 2011.
"After completing my Private Pilot Licence I worked as a flight dispatcher with flyDubai then ventured into business and I credit my experience at Leeds where I was able to interact and work with fellow students and staff from a diverse range of backgrounds for my current success."